Robert Downey Jr. and Tony Stark Were Both Saved By the Same Fast Food Chain
At this point, Robert Downey Jr. and Tony Stark are inseparable. In modern superhero movies, few combinations of actors and roles worked as well. In fact, casting Downey in Iron Man served as the foundation the entire MCU is built upon.
But the actor and his armor-suited character have a very specific thing in common. After years of questionable behavior, Downey and Stark both have the same fast-food chain to thank for turning their lives around.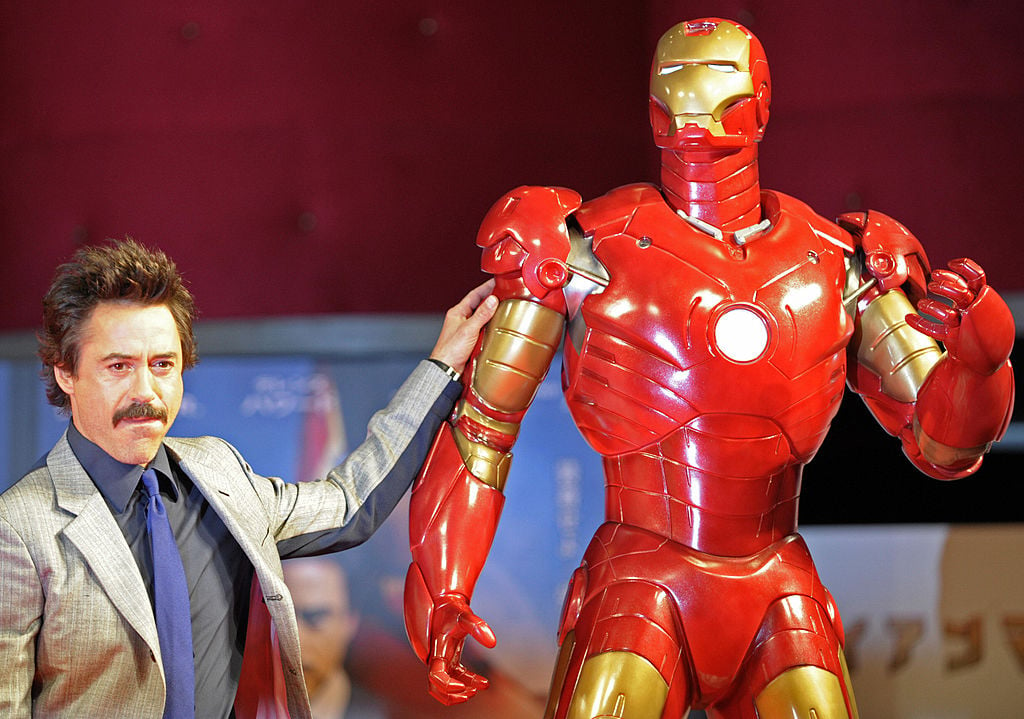 'Iron Man' gave Robert Downey Jr. the career revival no one expected
Younger fans might not realize just how long Downey has been a star. His career — which dates back to the early 1980s — has seen countless ups and downs. But somewhere between his Oscar nomination for 1992's Chaplin and his resurgence in 2008's Iron Man, Downey hit rock bottom.
In the early 2000s, Downey delivered an Emmy-nominated turn on comedy-drama Ally McBeal. But his personal problems ultimately led Downey to be written off the show. Struggling with substance abuse and legal troubles, the actor seemed like he was officially past his prime. Then, of course, Iron Man came along.
To be fair, Downey was slowly rebuilding his career in the mid-2000s. In particular, his acclaimed performance in crime comedy Kiss Kiss Bang Bang helped him gain some steam. Yet, director Jon Favreau still had to fight for Downey to be cast in Iron Man, a decision that paid off for everyone.
Burger King played a key role in Tony Stark's salvation and Downey's
As it turns out, Downey might never have put his personal demons to rest without the unexpected intervention of Burger King. Soon after the release of Iron Man in 2008, the actor revealed to UK magazine Empire (via New York Daily News). During a particularly rough period, Downey pulled over for a burger, and the meal changed his life forever.
"I have to thank Burger King," he said. "It was such a disgusting burger I ordered. I had that and this big soda, and I thought something really bad was going to happen." From that moment on, Downey began the road to recovery.
As a result, the actor's comeback role includes a shout-out to the fast-food chain. Fans may recall Stark's first request upon escaping captivity in Iron Man is a burger. When he sits down at a press conference to announce he is ending weapons manufacturing, Stark clutches a Burger King bag. For both Downey and Stark, the chain is synonymous with a fresh start.
'Avengers: Endgame' even featured a callback to Tony's love for burgers
Tony Stark's love for burgers in Iron Man also factored into Downey's final appearance in the role. At the end of Avengers: Endgame, Happy Hogan (Favreau) asks Tony's daughter after his funeral if she's hungry. And much like her late father, Morgan (Alexandra Rabe) requests a cheeseburger. Happy notes the connection to Tony, subtly promising to care for Morgan.
It's a touching moment that harkens back to the beginning of Tony Stark's MCU journey. But the addition of Downey's own relationship to that Iron Man scene makes it even more poignant. After 11 years in the role that made Downey one of Hollywood's biggest stars, Marvel leaves fans with one more hat-tip to the fast-food chain that kicked off the whole story.