Robert Downey Jr. Once Believed 'Iron Man' was More Accessible to Audiences Than Christopher Nolan's 'Batman' Movie
Robert Downey Jr's Iron Man offered audiences a different take on the superhero genre than what they got with Christopher Nolan. It was something that Downey himself pointed out. The Avengers alum once felt that his Iron Man was more accessible than this Christopher Nolan Batman film, while still not insulting the intelligence of the fans.
Robert Downey Jr. didn't understand 'The Dark Knight'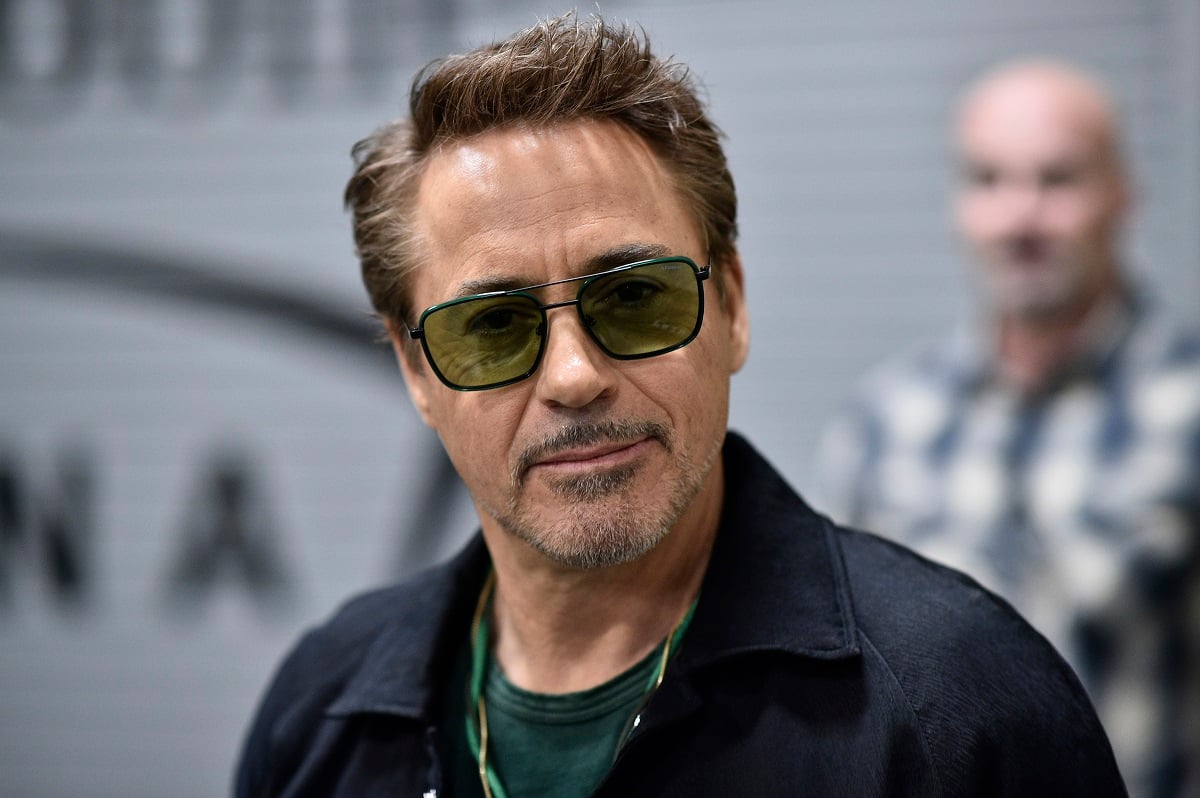 As some may know, Robert Downey Jr. wasn't that big of a fan of Christopher Nolan's The Dark Knight. The actor laid out his feelings regarding the film in an interview with HuffPost, where he didn't hold anything back.
"My whole thing is that that I saw The Dark Knight. I feel like I'm dumb because I feel like I don't get how many things that are so smart. It's like a Ferrari engine of storytelling and scriptwriting and I'm like, 'That's not my idea of what I want to see in a movie,'" Downey said.
Part of Downey's distaste towards the film is not really getting the overall plot of the film. He also claimed that he didn't understand the film's characters as well.
"Didn't get it, still can't tell you what happened in the movie, what happened to the character and in the end they need him to be a bad guy. I'm like, 'I get it. This is so high brow and so f****** smart, I clearly need a college education to understand this movie.' You know what? F*** DC comics. That's all I have to say and that's where I'm really coming from," he continued.
Robert Downey Jr. felt 'Iron Man' was more accessible than 'Batman Begins'
In an interview with Cinema, Downey couldn't sing the praises of his Iron Man film enough. He originally prepared for the part by doing the necessary research required for the character.
"I said 'Can you guys send me everything you have?' And they were like 'Oh, you don't want that'. Then one day everything arrived and there were volumes of stuff. When I've worked a 12 or 14 hour day, half of the nights I go home I'll leaf through to get some more information," he said.
Downey also remarked how they weren't going to do what Nolan did with Batman Begins. Instead, they went for a lighter, more fun approach.
"Jon is a great director, we have a great cast and it's definitely a big undertaking. We were not doing the Batman Begins, dark, barely OK to bring your kids to version. It's a lot more, I believe, accessible than that without being insulting to a wide range of filmgoers," Downey continued. "I actually believe a lot of these superhero films are a very high art form and many times, the writing is well above par and the art is really evocative. I really like it."
The one superhero Robert Downey Jr. would play if he couldn't be Iron Man
Nowadays, Iron Man is almost synonymous with Robert Downey Jr. But what if Downy couldn't play Iron Man? In an interview with BBC Radio 1, Downey named a couple of superheroes he wouldn't mind suiting up as instead.
"I can't think of any red-blooded American boy that didn't imagine themselves as Spider-Man growing up," Downey said.
He then named another superhero he would've liked to give a test run if Iron Man was unavailable.
"However, looking back on it now — also because I'm just such a Jeremy Renner fan, and he made it so cool, particularly when he turns into Ronin — I would say Hawkeye would be my go-to," he revealed.
RELATED: How James Bond Influenced Christopher Nolan's 'Batman Begins'