Robert Downey Jr. Credits a Martial Art Popularized by Bruce Lee With Helping Him Overcome Addiction
Robert Downey Jr. overcame addiction by studying a sacred form of martial arts.
Robert Downey Jr. has had a roller coaster ride of a life and career. The transcendent actor and Iron Man star fought drug addiction for several years, getting arrested numerous times and even getting sentenced to 180 days in prison. For a period of time, things seemed bleak for the talented actor, but he was able to turn things around and remains sober today.
While many stars have found their own ways of overcoming addiction, Downey found solace in martial arts.
Robert Downey Jr. says martial arts helped him with addiction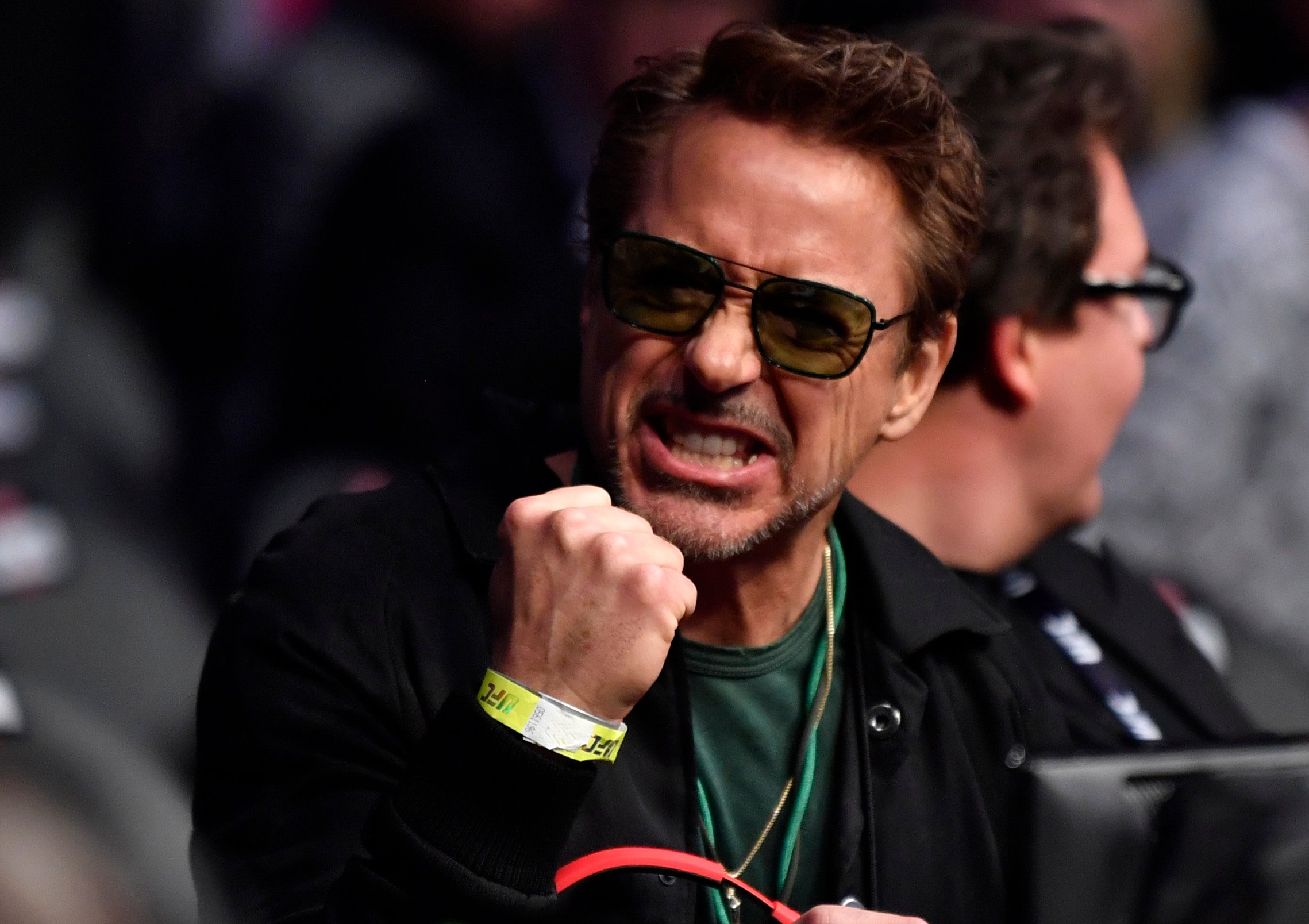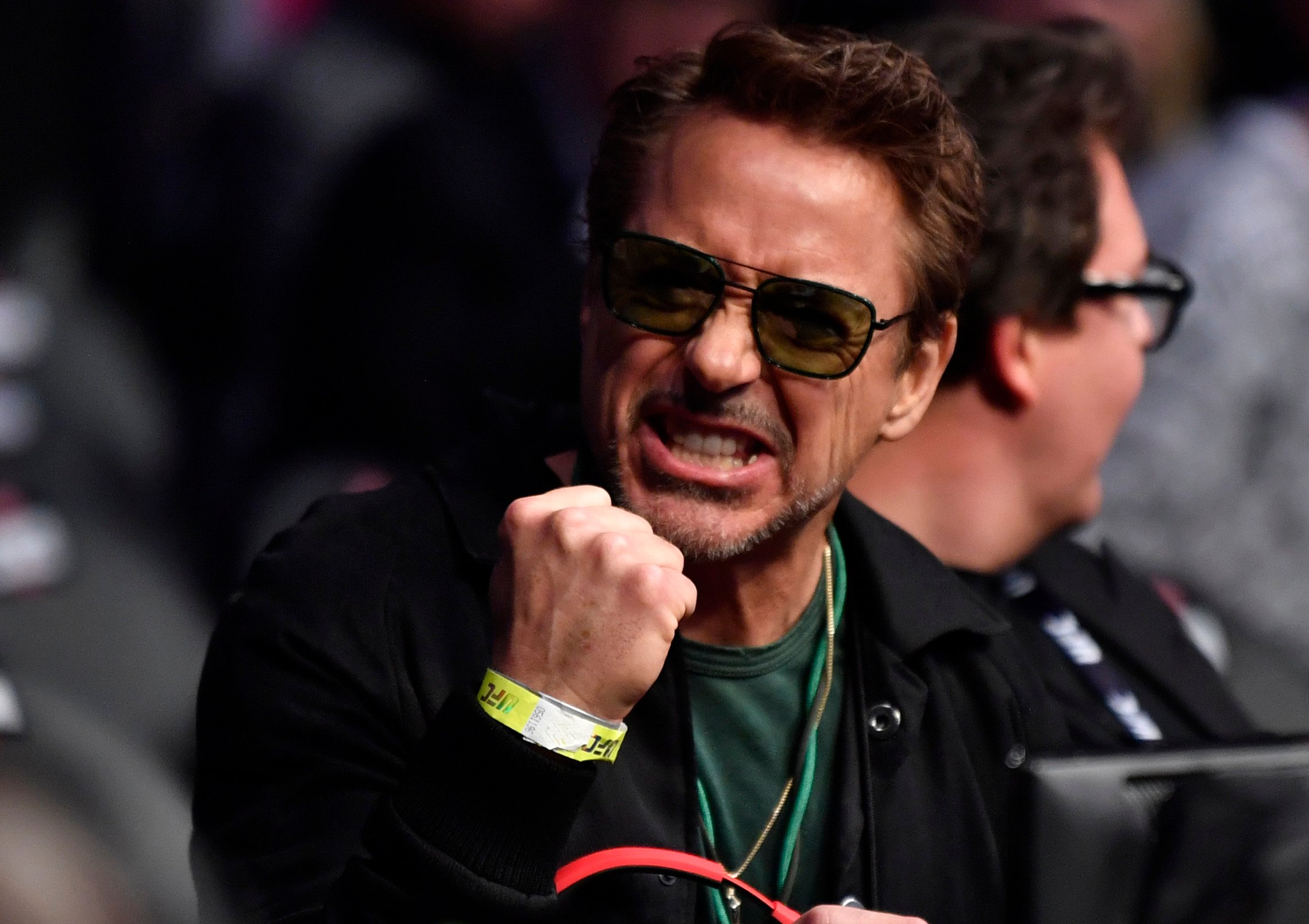 During a recent appearance on The Joe Rogan Experience, Downey shared that he's been studying martial arts for years and loves what it's done for his life. Specifically, he's been studying Wing Chun, a martial art that Bruce Lee practiced before developing his own Jeet Kune Do. For Downey , studying the craft became an essential tool for his recovery. 
"It absolutely coincided with my recovery, and the two things just somehow or other seem to lock in. … As far as it locked in with this, it was an apprentice — an apprenticeship," Downey said. "And it was an apprenticeship that was contingent on me being in a certain headspace." 
Downey also explained during an interview with Oprah that his training has helped him become more grounded, sensitive, and open to others. 
"[Wing Chun] gives you a sense of comfort and self-defense," he said. "It improves your focus. It just does so many things. It makes you feel you're a part of something you respect."
Robert Downey Jr. relies on Wing Chun when shooting films
Martial arts also helps Downey with many areas of his life outside of fitness. The focus and discipline it requires are great for practicing mindfulness and remaining present, which Downey relies on when he's having trouble creatively.
"I got my a** kicked by a wooden dummy for about three years, and then I finally understood the principle of 'Don't fight force with force,'" Downey told Rogan. "And you know, it's just nuts. So anyway, half the time if I would be in a critical artistic situation I would just say — because Wing Chun problems are life problems, life problems are Wing Chun problems — and I would just go back to 'How did this kind of relate to …'"
Beyond the mental aspect of acting, Wing Chun has also helped Downey execute some of the intense fight sequences in his Iron Man films. Downey's instructor, LA Wing Chun Academy founder Eric Oram, revealed to Men's Journal that Downey does all of the fighting scenes on his own. 
"Film fight choreography has its own demands," Oram said. "It's focus, control, timing, and lots of repetition. It's remembering where you are every step of the way in telling a story and yet playing it as if it's happening for the first time live. There's an art to that, and Robert works very, very hard in that process. I've fight doubled him for minor stuff, like pick-up shots, but Robert does all his own stuff when it comes to fights. When the camera's on him, it's really him doing it."
Downey loves the challenge of studying Wing Chun
For Downey, the never-ending journey to mastery is a very appealing part of studying Wing Chun. He's been studying for several years and continues to learn something new every day.
"It's just been a great gift," Downey said. "And it's also that thing where you know you're just — you're never done. I made black belt five years ago … and now we're doing a lot of weapons stuff, and it's just, I just adore it."
How to get help: In the U.S., contact the Substance Abuse and Mental Health Services Administration helpline at 1-800-662-4357.