Robert Downey Jr. Fans Are Outraged at the Suggestion That Someone Else Could Have Played Iron Man
Robert Downey Jr. boasts an estimated net worth of $300 million, and the actor is often credited with kicking off the Marvel Cinematic Universe that moviegoers know and love today. He had an impressive acting career even before Iron Man hit theaters in 2008. However, his role as "genius, billionaire, playboy, philanthropist" Tony Stark catapulted him to all-new levels of fame. He's become the face of Iron Man and one of the stars most commonly associated with the MCU. Perhaps that's why fans found themselves outraged at the suggestion that someone other than Downey could have handled the role of Iron Man just as well.
Robert Downey Jr. played Iron Man man for 11 years, appearing in 10 Marvel movies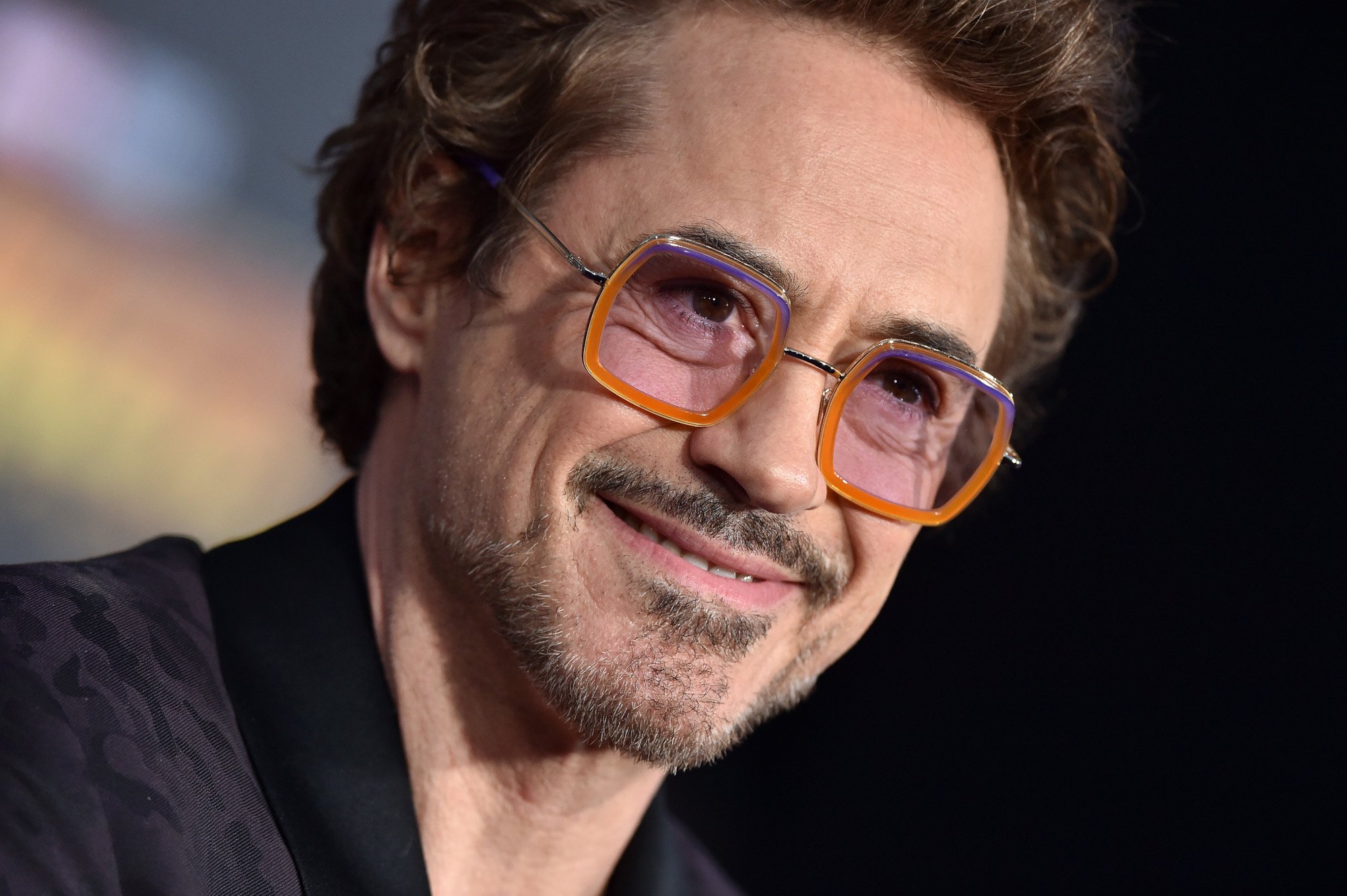 Downey debuted as Iron Man back in 2008, but he went on to play the character for 11 years. The role quickly became one of his most iconic, and it's easy to see why. The actor embodied the attitude and charisma of Tony Stark well, to the point where Stan Lee told The Toronto Sun that he "was born to play" the character.
Downey appeared in a total of 10 Marvel movies during his 11-year run as Iron Man. That includes all three Iron Man films, the post-credits scene of The Incredible Hulk, The Avengers, Avengers: Age of Ultron, Captain America: Civil War, Spider-Man: Homecoming, Avengers: Infinity War, and Avengers: Endgame.
Downey recently ended his time on the Avengers team, bringing Tony's arc to a close in Avengers: Endgame. It's hard to imagine anyone else taking on the role. That's something fans seem to agree on judging by a tweet that went viral.
'The Sunday Times' recently suggested that 'anyone with the wit' could have played Tony Stark
The Sunday Times stirred up controversy when it tweeted that any actor with enough wit and charm could have been just as successful in portraying Iron Man. The tweet was part of a larger story, which saw Matt Damon discussing the changing tides of Hollywood. The part about Downey and his Iron Man role caught Marvel fans' attention:
"The big titles of the past decade are brands and franchises established in numerous prequels and sequels. Robert Downey Jr is a leading man, but his Iron Man could be played by almost anyone with wit; the character is more important to audiences than the actor."
Marvel fans cannot see anyone but Robert Downey Jr. playing Iron Man
RELATED: Why Jon Favreau Refused to Take 'No' From Marvel When It Came to Casting Robert Downey Jr. as Iron Man
Marvel fans were quick to respond to The Sunday Times' tweet, which accumulated more than 6,000 quote tweets in just 24 hours. Many of those retweeting the sentiment went on to disagree with it. The idea of another actor portraying Iron Man is clearly unpopular.
Josh Gad, who voices Olaf in Disney's Frozen films, even took the time to respond. The actor tweeted simply, "What a truly dumb take."
Comicbook.com's Brandon Davis agreed that the concept is true for most roles, but certainly not for this one. He wrote on Twitter, "There are actors in hugely successful franchise roles that can be replaced and the franchise be equally successful. Iron Man is not one of them."
Others echoed these thoughts, questioning whether the MCU would be the monolith it is today without Downey's involvement. Fortunately, that's not a question they'll ever get an answer to.
Someone new will voice Iron Man in Marvel's 'What If…?'
RELATED: 'What If…?': Which Marvel Stars Are Part of the Show's Voice Cast?
While most Marvel fans can't see anyone else kickstarting the MCU and bringing a live-action Iron Man to life, they'll have to get used to someone new voicing the character. Marvel's What If…? arrives on Disney+ in August, and the trailer opens with a Tony Stark scene — one that immediately establishes it's not Downey in the role.
That isn't completely surprising, since Robert Downey Jr. said he planned on stepping away from the MCU in 2020. Appearing on the SmartLess podcast, the actor responded to a question about his involvement with Marvel. He stated simply, "Yeah that's all done."
Of course, more than a decade in the same role will have most actors seeking out new experiences. Since bidding farewell to Marvel, Downey has tackled roles in 2020's Doolittle and Netflix's Sweet Tooth. However, even if he's moved on, it's clear most Marvel fans will always think of him as Iron Man.