Robert Downey Jr: From Rehab and Jail To the Man Marvel Can't Live Without
After finding success early in his career,Robert Downey Jr.'s addiction to drugs almost destroyed his life
Robert Downey Jr.'s career is one of the greatest comeback stories in Hollywood. After finding success early in his career, the future Iron Man star's addiction to drugs almost destroyed his life. But after going to rehab and turning things around, Downey has become the man Marvel can't seem to live without. Here's a look at Downey's epic downfall and how he was able to get his career back on track.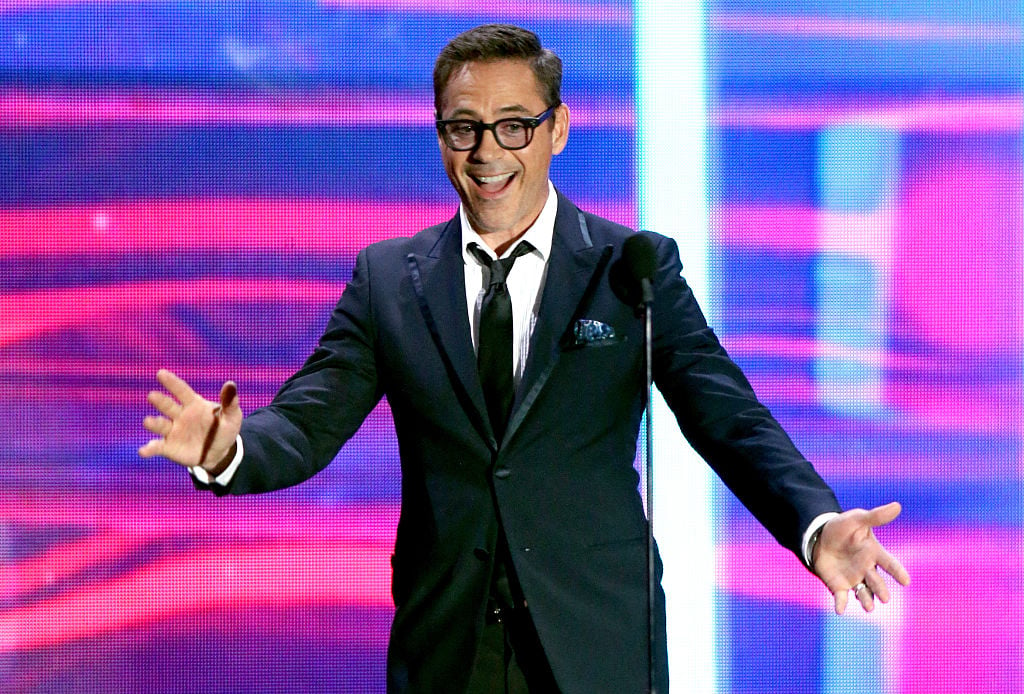 Inside Robert Downey Jr.'s downfall
Downey's struggles with drug addiction started at a very young age. The actor reportedly experimented with illegal substances with his father, who was a director, and it wasn't long before he was "making a thousand phone calls in pursuit of drugs."
After dropping out of high school to act, he got his first big break playing a drug addict in the movie, Less Than Zero. Downey went on to date a few high-profile actresses in Hollywood, including Sarah Jessica Parker and Marisa Tomei, before his breakout role in the 1992 film, Chaplin.
Although Downey had a very promising career ahead of him, his addiction to drugs completely derailed his future plans.
Throughout the 1990s, Downey was arrested multiple times for drug possession. In 1997, he served 180 days in jail for breaking his probation and was constantly fighting with other inmates, who targeted him because he was a famous actor.
Downey served a year behind bars in 1999 and joined the popular television series Ally McBeal right after his release. Two years later, the actor was fired from the show after he got into more drug trouble.
At this point in his career, nobody in Hollywood trusted him enough to take a chance. Downey was also being hounded by the IRS over unpaid taxes and nearly went bankrupt.
Downey turns his life around
In 2003, Downey's fortunes changed when he met Susan Levin. According to Daily Mail, the actor claims that Levin, his current wife, is the one who convinced him to turn his life around. Levin reportedly told Downey that she would not tie the knot with him unless he quit drugs altogether.
Not wanting to let love slip away, Downey immediately got rid of all of his drugs and enrolled in rehab. He finished a 12-step program, started practicing meditation, and once said that quitting drugs was like emerging from a "20-year coma."
Downey's first big project following rehab was the 2003 movie, The Singing Detective. That same year, he appeared in the popular movie Gothika and his career appeared to be on the rise once again when he starred in Kiss Kiss Bang Bang in 2005 and Zodiak in 2007.
Although Downey has seemingly turned things around in a big way, his career got a huge boost when Marvel decided to cast him as Tony Stark in 2008's Iron Man.
Marvel takes a big chance on Robert Downey Jr.
While Downey got his life in order, Marvel was still taking a big chance casting him for the first movie of the Marvel Cinematic Universe. The studio cast Downey in the fall of 2006, just when he was starting to get his career back up and running.
With Downey's history in mind, Marvel agreed to pay Downey $500,000 for his appearance in the movie, plus a percentage of royalties. For comparison, Downey pulled down $75 million in Avengers: Endgame.
Marvel's gamble, of course, paid off in a big way. Thanks to the success of Iron Man, Marvel moved full steam ahead with the MCU and has made billions of dollars from their various franchises.
Although his time as Iron Man came to a fitting conclusion in Endgame, there has been a lot of speculation that Downey is going to eventually come back to the MCU. Marvel has not said anything official about his return, but Robert Downey Jr. will be reprising the role in Scarlett Johansson's upcoming film, Black Widow.