Robert Downey Jr. on What He and Iron Man Have in Common
Fans of the Marvel Cinematic Universe, and of Iron Man more specifically, will often comment on the parallelisms between Tony Stark and Robert Downey Jr. As if claiming to know the actor personally – based on his interview disposition and social media presence – fans have come to believe that Robert Downey Jr. is just as slick-tongued and quick-talking as his superhero counterpart.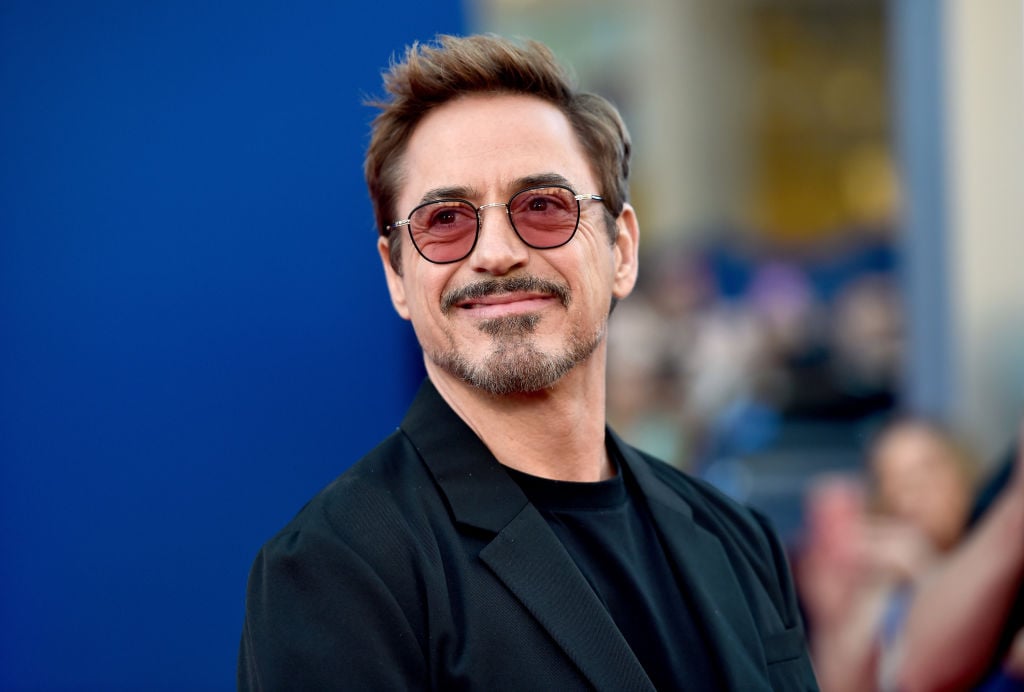 While often focusing on the similarities concerning the self-assured behavioral tendencies, Robert Downey Jr. draws upon a different aspect of Tony Stark's personality when comparing himself to the character.

Robert Downey Jr. (RDJ) sat down with The New York Times to discuss working with Jon Favreau, the nature of big-budget Hollywood productions, and the similarities between himself and Iron Man. RDJ draws upon a characteristic much less cited as an overlapping feature (between himself and Stark) in the media.
Robert Downey Jr. talks Iron Man's "hardware of conflict"

Back in 2008, when Iron Man was kickstarting the Avengers Saga, Robert Downey Jr. sat down to talk about his role in the first film, as well as his ascendence from a tumultuous past including drugs, rehab, and jail time. Accounting for his past struggles, Robert Downey Jr. drew one vital comparison between himself and the superhero. He told The New York Times:

"Probably the biggest thing that Tony Stark and I have in common is the hardware of conflict, the courage under fire. I don't really fit in so good outside the military bases with my mentality."

While fans often jump to Captain America when it comes to unwavering courage and the ability to persist under pressure, Iron Man and Captain America share this innate quality; hence the events in Civil War should not have come as a surprise.
Based on the troubled past Robert Downey Jr. has since gloriously walked away from, it's no surprise that he cites "hardware of conflict" as the connecting tissue between himself and the character he portrays in the MCU.
Robert Downey Jr.'s climb took dedication; with odds stacked against him, he had to regain respect in Hollywood and, once again, become an asset, as opposed to a liability.

What's next for Robert Downey Jr. following 'Avengers: Endgame'

With Avengers: Endgame hype seemingly rising with each passing day, predicting when the buzz surrounding this movie will die down is nearly impossible. It's the final installment to a saga that has spanned over a decade! It's a big deal. However, Robert Downey Jr. has a few projects on the horizon (ones destined to help him break away from the mold he has cemented while playing Iron Man).

Robert Downey Jr. will take on the title role in The Voyage of Dr. Dolittle and star alongside Marvel co-star Tom Holland, Octavia Spencer, Emma Thompson, and more. He is also set to reprise his role opposite Jude Law in Sherlock Homles 3, after appearing in All-Star Weekend and an untitled John Brinkley biopic.
RDJ is keeping busy. Showing no signs of slowing down, fans are excited to see the actor take on new and unique roles following his time with the Avengers. Based on his Oscar-nominated performance in 1992's Chaplin, it's well known that this actor is capable of much more than donning a super suit.