Robert Downey Jr. Related to Tony Stark's MCU Hero's Journey With His Own Comeback
Robert Downey Jr. has become, for many, the definitive version of Tony Stark. While you never know if Marvel Studios might try to reboot Iron Man some time in the future, it'll be difficult, or maybe outright impossible, for audiences to accept anyone else as the character.
One of the reasons why Downey meshed so well with the genius/billionaire/playboy/philanthropist, in his own words, was their similar struggles with personal demons.
Robert Downey Jr. related to Tony Stark on a deeper level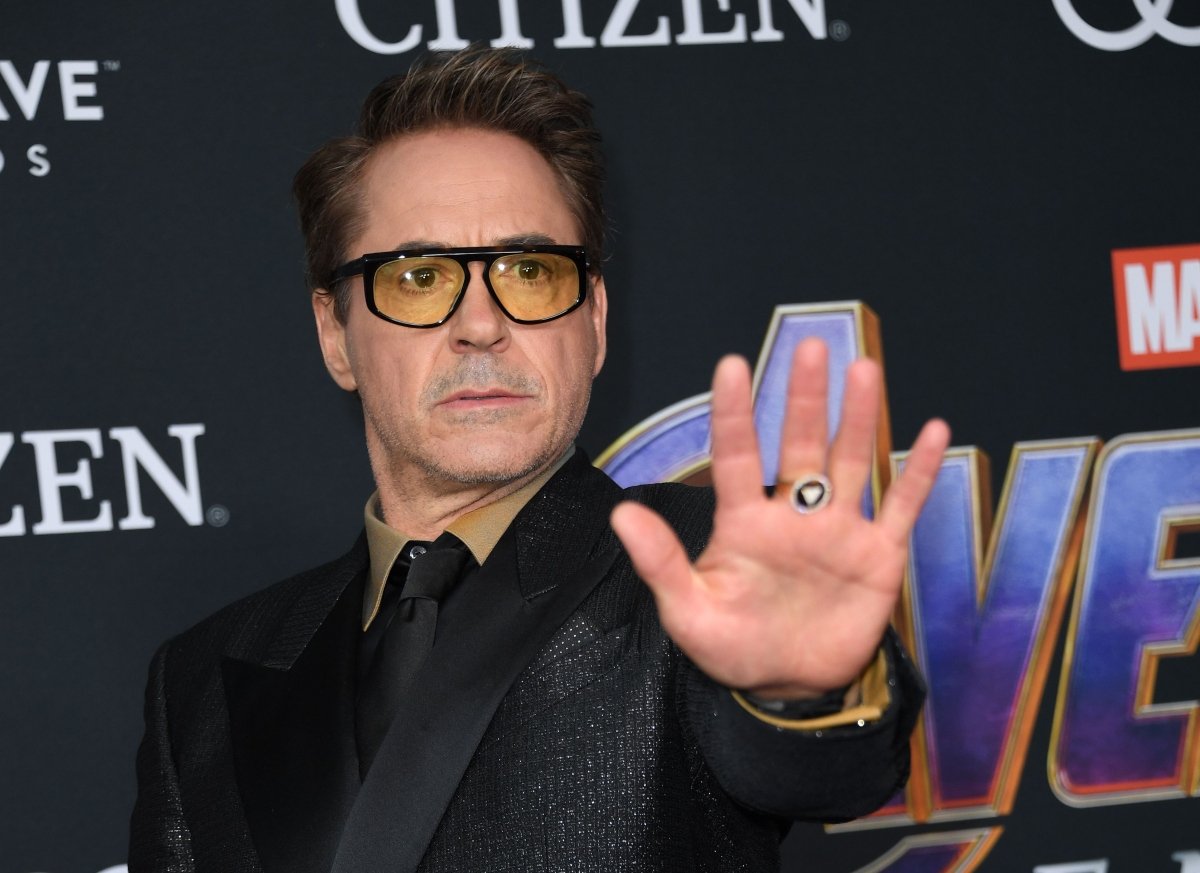 Downey stopped by on Sunday night's The Late Show with Stephen Colbert and discussed some of the more personal aspects of his turn as Tony Stark in the Marvel Cinematic Universe. In particular, he talked about how much he related to the character's redemption story and his struggles with past transgressions, calling his battles pre-Iron Man their own kind of Hero's Journey.
"By the way, I could relate to Tony Stark a lot, by the time I played him," Downey explained near the end of the interview. "A guy who really needed to be handed a dose of ouch."
The actor touched on his own public humiliations and the way in which he was able to build his career back into what it is today, describing Hollywood as a very "forgiving" business. Tony Stark, similarly, goes through a lot of humbling ordeals in the early films, be they ones forced upon him by others, like the terrorists in Iron Man, or brought upon him by his own failings, like his alcohol abuse in Iron Man 2. While Tony is arguably never fully at peace, at least by the end of Iron Man 3, he seems to have put most of his anxieties and demons behind him.
[Spoilers for Avengers: Endgame ahead.]
Downey is done with Iron Man for now
Following Tony Stark's death at the end of Avengers: Endgame, Downey has been adamant that he's done with the MCU. All the better, perhaps, to help the character's ultimate sacrifice keep its weight and poignance.
Nevertheless, the actor has been bombarded with questions about a potential return and what such a thing might take ever since Endgame came out. Rumors have indicated that Downey would want Gwyneth Paltrow to return as Pepper Potts if he ever made an MCU comeback, as her presence has always been vital to Tony's story. Said rumor originates from rampant speculation factory, We Got This Covered, so maybe don't put much stock in them.
Publicly, Downey has been much more definitive about the matter. Speaking with Us Weekly, the actor said that he's completely done with Marvel superheroes.
"That's all done," Downey said. "As far as I'm concerned, I hung up my guns and I'm good to let it go… I also think that Marvel is on this journey now. They're trying a bunch of other stuff and you know, I'm excited for them to see how all that goes."