Robert Downey Jr. Revealed the Key Practice That Saved His Life
Robert Downey Jr. has one of the most inspiring comeback stories in Hollywood. From the depths of drug abuse to becoming one of Hollywood's most bankable and beloved stars, Downey Jr. has reformed both his public image and his personal life.
For years, Downey Jr. has stayed sober, although he has admitted that it is a constant struggle. Recently, Downey Jr. opened up on Joe Rogan's podcast, revealing one specific hobby that has helped him to stay on track with his sobriety over the years.
How did Robert Downey Jr. get into acting?
Downey Jr. was born in New York City in 1965. He was born into a moviemaking family. His father, Robert Downey Sr., was a well-known filmmaker and director and his mother, Elsie Ann, was an actress.
Growing up in Greenwich Village, New York, young Downey Jr. had what he described as an "interesting" childhood. His father gave him drugs when he was only six or seven years old, and Downey Jr. later recalled many other times after that where he and his father would share drugs together as a way to bond.
He started appearing in his father's movies when he was only five years old and studied acting all throughout his teenage years. In the eighties, Downey Jr. worked in a variety of stage productions before eventually transitioning to full-time film acting.
A few of Downey Jr.'s earliest films include Weird Science, Less Than Zero, The Pick-Up Artist, and Air America. However, it wasn't until the release of 1992's Chaplin, where he played silent-film icon Charlie Chaplin, that Downey Jr. really started getting noticed by critics.
It was clear that Downey Jr. was one of the industry's hot young talents. However, Downey Jr. was struggling in his private life, and soon, everyone would become aware of the depths of his addiction problem.
Robert Downey Jr's journey through addiction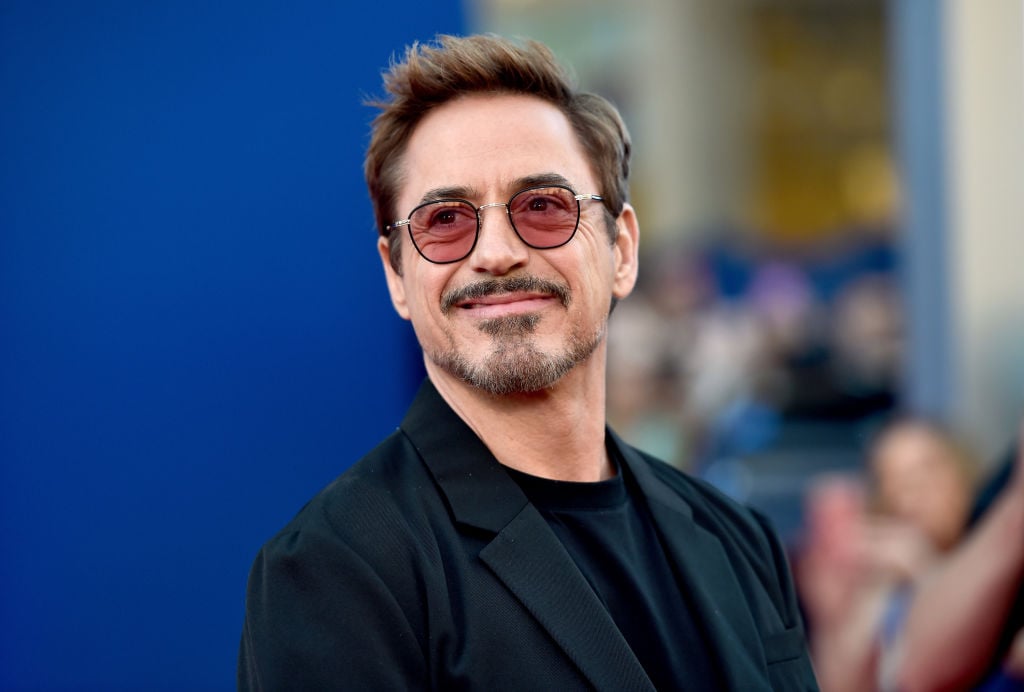 In the mid-nineties, Downey Jr.'s drug problems really started coming to light and affecting his ability to get and keep acting jobs. All throughout the latter part of the decade, Downey Jr. was arrested multiple times on drug charges and even went through several stints in rehab.
The actor's messy personal life and continued drug habit started making headlines much more often than his movie projects did. Everything culminated in 2001 when his part on the show Ally McBeal was cut and Downey Jr. was fired due to his incessant drug habit and frequent arrests.
For several years, Downey Jr. was an outcast in Hollywood as he began to work seriously towards his recovery. It wasn't until 2007, after his appearance in Zodiac and several years after he got sober, that Hollywood slowly began to take him seriously again.
What helps Robert Downey Jr. stay sober?
These days, Downey Jr. is one of the biggest stars in the world. As Iron Man, he experienced a total career resurgence, becoming beloved by a whole new generation of fans.
With his career soaring to incredible heights, Downey Jr. was able to get something that very few Hollywood actors ever really get: a second chance.
Throughout it all, Downey Jr. has managed to stay sober. On a recent Joe Rogan podcast, Downey Jr. opened up about how he credits martial arts with much of his personal as well as professional success. He admitted to practicing Wing-Chun, a form of Kung-Fu, a few times every week.
He also credited the martial arts form with helping him to develop the discipline necessary to go through his addiction recovery process.
Fortunately, Downey Jr is happy and healthy, and is poised to remain at the top of the game for years to come.