Robert Downey Jr.'s 'Iron Man' Co-Star Claims He 'Took the Money' and 'Pushed Me Out' at Marvel
Terrence Howard has some bold claims about his Iron Man co-star Robert Downey Jr. Howard played Lt. Colonel James Rhodes in the 2008 film, a role that went to Don Cheadle in Iron Man 2 and Iron Man 3. Marvel fans have long speculated about why Howard gave up the lucrative part, and the actor now claims that Downey not only "pushed him out" of the Marvel Cinematic Universe but also "took his money."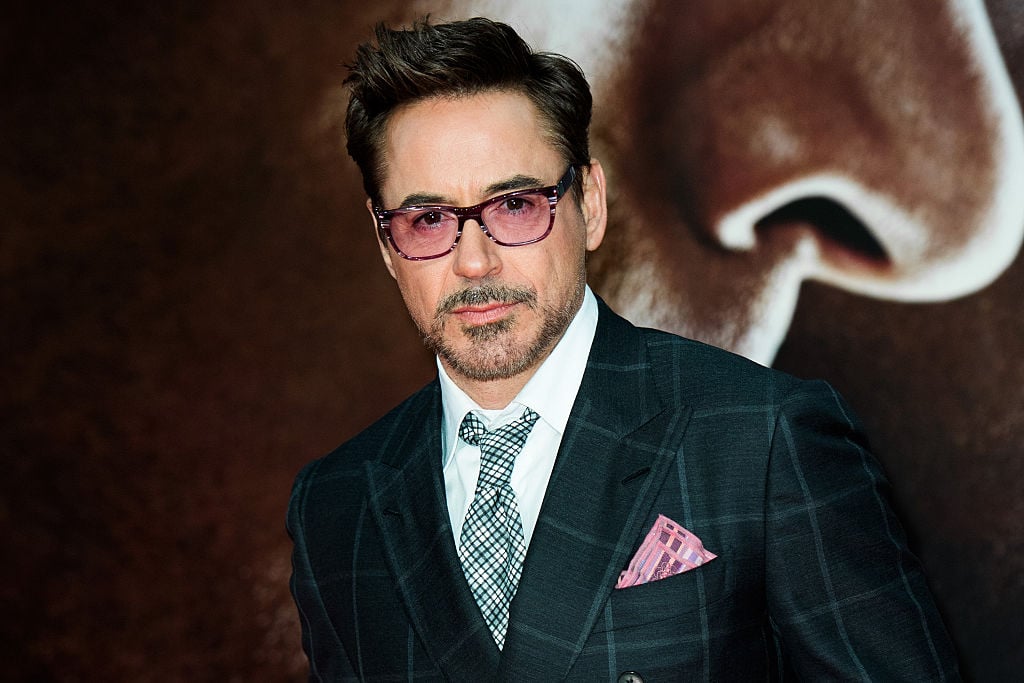 Robert Downey Jr. and Terrence Howard join the MCU
Howard joined Iron Man following his appearance in the critically acclaimed movie, Hustle & Flow. The actor was nominated for an Oscar for best actor and won an academy award for the best original song, "It's Hard Out Here for a Pimp."
It is widely known that Marvel took a risk casting Downey to play Tony Stark and adding Howard to the movie brought some additional star power. Given his recent success on the big screens, Marvel paid Howard a higher salary than any other cast member.
RELATED: Robert Downey Jr. Convinced Mark Ruffalo to Join the MCU In True 'Iron Man Fashion'
In a recent interview, Howard claimed that his original deal with Marvel spanned three films. But their negotiations hit a major snag when the studio only wanted to pay him a fraction of his salary from the first movie.
"They came to me [for] the second and said, 'We will pay you one-eighth of what we contractually had for you, because we think the second one will be successful with or without you,'" Howard shared.
The actor added that he immediately called Downey because he thought his co-star would have his back. Howard claims that Downey did not return his phone call "for three months." By then Marvel had already moved on to Cheadle.
Howard admits he is difficult to work with
Although Howard puts a lot of the blame on Downey, the actor had a reputation for being difficult to work with on the set. In fact, in an interview shortly after the premiere of Iron Man, Howard admitted that he is not the easiest person to be around.
"Damn right I'm difficult," Howard shared.
According to Guardian, director Craig Brewer, who worked with him on Hustle & Flow, revealed that people in Hollywood are "afraid" of Howard. He added that Howard is not one to "suffer fools" and that even he had a difficult time with the actor.
RELATED: Is Black Panther Chadwick Boseman About to Make the Same Mistake With Marvel as Terrence Howard?
"He's crazy, but that's what makes him so good. All the great ones are crazy," Brewer noted.
We cannot say for sure if Howard's behavior on set contributed to his swift exit from the MCU, but it certainly did not help the situation. As far as Howard is concerned, the only reason he did not reprise his role as War Machine is that Downey "pushed" him out.
Howard slams Robert Downey Jr. for stealing his money
During a 2013 appearance on Watch What Happens Live Howard opened up about why he believes Marvel fired him after Iron Man.
The actor claimed that Downey completely sabotaged his chances of returning in Iron Man 2 and that he even took the money that he was supposed to get.
"It turns out that the person that I helped become Iron Man, when it was time to […] re-up for the second one took the money that was supposed to go to me and pushed me out," he stated.
RELATED: Robert Downey Jr.'s Staggering 'Avengers: Endgame' Payday Finally Confirmed
Howard reportedly made a few million for his appearance in Iron Man, while Marvel famously paid Downey a mere $500,000 (he ended up earning more after the film's success in theaters). Downey, who has not commented on the reports, went on to make millions playing Tony Stark in the MCU.
For his work in Avengers: Endgame, Downey made a combined $75 million, a sum that included his regular salary plus a portion of the movie's box office profits.
Is this the real reason Howard left Marvel?
Between his behavior on the set of Iron Man to the studio's desire to cut the sequel's budget, there were several reasons why Howard did not return in Iron Man 2.
Reports about Howard's "difficult behavior" were rampant during production, and director Jon Favreau was reportedly unhappy with Howard's portrayal of Rhodey. Although it was never confirmed, sources claimed that Favreau spent a lot of time reshooting Howard's scenes.
RELATED: Don Cheadle Confirms His Marvel Contract is Complete, What Does That Mean for War Machine's Future in the MCU?
When they negotiated his original deal, Marvel promised to pay Howard $8 million for the sequel. But because of the drama behind the scenes and Marvel's vision for his character, they only offered Howard $1 million to return.
At the end of the day, Howard was not willing to come back for a significantly smaller paycheck, so Marvel moved in another direction. Don Cheadle signed on to star alongside Robert Downey Jr., not just in the Iron Man sequels, but in several movies across the Marvel Cinematic Universe.