Robert Downey Jr.'s Iron Man Was Marvel's Biggest and Most Worthwhile Risk
Back in the day, Robert Downey Jr. was a very risky choice, in the eyes of Hollywood, to lead a movie. He had a lot of issues with drugs and alcohol that made him a liability to work with. Disney and Marvel took a risk by hiring him as Iron Man, but that wasn't the only risk that Disney and Marvel took with the movie. In fact, the whole idea of making an Iron Man movie to start a brand-new cinematic universe was kind of crazy at the time, too. Here's a look at how Disney and Marvel took a big gamble with Iron Man, and how it all paid off. 
Why Iron Man was a risk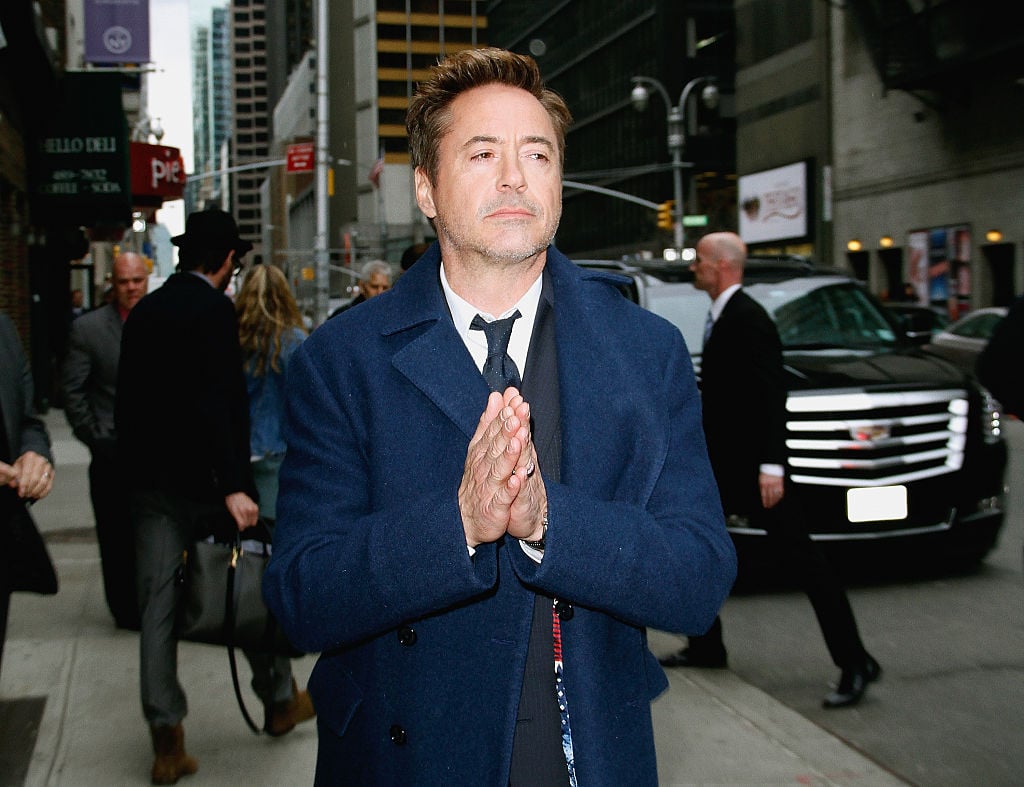 Iron Man, as a character, was a very risky choice, according to MCU fans on Reddit. When Stan Lee created Iron Man, he did it because he wanted to challenge himself by creating the least likable character that audiences could still fall in love with. The result is Tony Stark, or Iron Man, someone who's actually kind of a bad guy, all things considered.
For example, in Iron Man, before Stark becomes Iron Man, his company makes and sells weapons that kill many people from around the world. Not only that but, in terms of his personality, he also has a lot of issues. Not only is he an arrogant guy, but he's also managed to create some of the Avenger's worst problems. He created Ultron, and he and his company also helped create the Vulture and Mysterio. 
Other options Marvel could've gone with 
Back then, Marvel was a shell of itself. It had sold the rights of the X-Men, the Fantastic Four, and Spider-Man away to other companies, and those companies were making pretty decent movies based on those characters. Those characters also happened to be Marvel's most popular ones, but still, Marvel had plenty of other options when it was time to start the MCU. 
For example, the second movie in the MCU was The Incredible Hulk, and the Hulk was a far more popular character than Iron Man was. If Marvel wanted to, it could've made The Incredible Hulk as the first movie in the universe instead of Iron Man. Captain America is also a popular character, and it took Marvel three years to release the first Captain America movie. 
Captain America, as a character, is extremely likable as he doesn't really have many flaws, unlike Iron Man. However, once again, Marvel decided to take a gamble and made Iron Man the first MCU movie, ever. Marvel went all-in on this gamble by hiring RDJ for the role, but, as every MCU fan knows, it paid off.
Robert Downey Jr.'s Iron Man becomes the face of superheroes
RDJ's performance in Iron Man was so good that it captivated audiences and started the franchise off on a strong start. RDJ proved his worth by channeling his inner-struggles into the character, and it paid off on-screen. 
Like Tony Stark, RDJ was a troubled man who had turned over a new leaf, and this metaphor was very powerful for audiences at the time. Compared to the modern MCU movies, Iron Man didn't make that much money, but it was a big success, in any case. This success allowed Marvel to continue making MCU movies, and soon, Marvel made the biggest movie of all time in Avengers: Endgame. 
With Avengers: Endgame, Marvel has turned Iron Man into the face of superheroes as a genre. Hardcore Marvel fans wouldn't have expected Iron Man to become this big, but Marvel and RDJ managed to do it. Nowadays, Iron Man is one of the most popular superheroes ever, when in the past, he was barely even remarkable.