Robert Downey Jr.'s On-Screen Kisses With Gwyneth Paltrow Have Never Bothered the 'Iron Man' Star's Wife, Susan Downey
Robert Downey Jr. and Susan Downey are happily married. But did the Iron Man actor's on-screen kisses with Gwyneth Paltrow in the Marvel Cinematic Universe ever bother her? Not at all. Ahead, learn why Susan never felt weirded out by seeing her husband kiss Paltrow. 
Robert Downey Jr. and Gwyneth Paltrow started playing love interests in 2008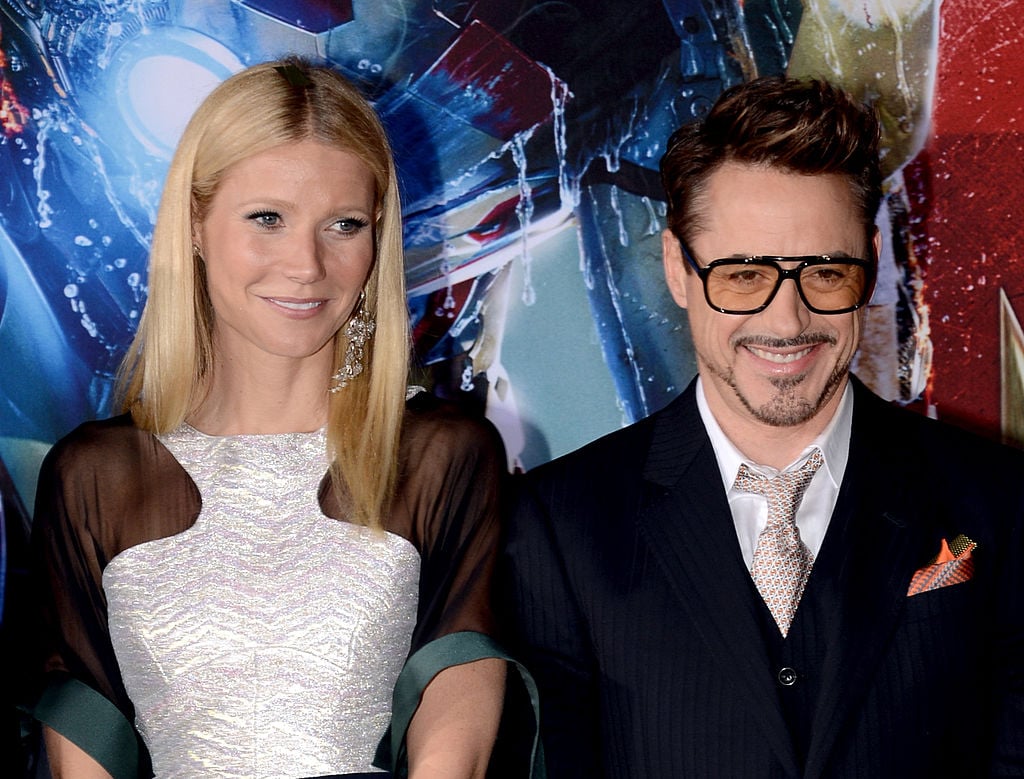 For those who know nothing about the MCU, here's the deal. The movie franchise began in 2008 with the premiere of Iron Man. Downey Jr. played Tony Stark, an uber-wealthy inventor who had a reputation as a playboy. Over the course of the first movie he became the superhero known as Iron Man. And by his side through it all had been his trusty assistant, Pepper Potts (Paltrow). 
From the start, Potts and Stark were attracted to each other, and eventually they became a couple. Of course, as the MCU continued with Stark's journey after Iron Man 2 in 2010 and Iron Man 3 in 2013, so did the love story between the two characters. By the time Avengers: Endgame hit theaters in 2019, Downey Jr. and Paltrow had appeared on screen as a couple for more than a decade. By that time their characters had become parents. 
Susan Downey once said 'there's nothing strange' about her husband kissing Gwyneth Paltrow in movies
It's understandable to think it'd be weird for anyone to see their partner kiss another person as part of their job. Even someone who is with an actor. Sure, they may know on-screen kisses are to be expected but it that may not make it any easier to deal with. But for Susan, she didn't find it odd to watch Downey Jr. and Paltrow kiss in Iron Man. She said as much during a 2009 interview with Harper's Bazaar. 
"Oddly, there's nothing strange about it," Susan said, referring to watching her husband and Paltrow lock lips in Iron Man. Why didn't it bother her in the slightest? Because of how the Oscar-winning actress feels about who she's kissing.  
"Gwyneth's so funny because they have great on-screen chemistry, but afterward, she'd be like, 'Ugh, it's like kissing my brother,'" she said. 
So, while they might make a believable couple in the MCU — fans still love the two together and refer to them by their couple name, "Pepperony" — there's no romantic chemistry between Paltrow and Downey Jr. when cameras stop rolling. 
Paltrow said the same thing in an April 2020 Instagram post in which she wished Downey Jr. a happy birthday.  She called the actor her "brother, friend and supporter." 
Robert Downey Jr. says Gwyneth Paltrow and his wife are friends 
During a 2016 interview with Howard Stern on The Howard Stern Show, Downey Jr. talked about Paltrow being his "free pass" only because "her and Susan are such good friends."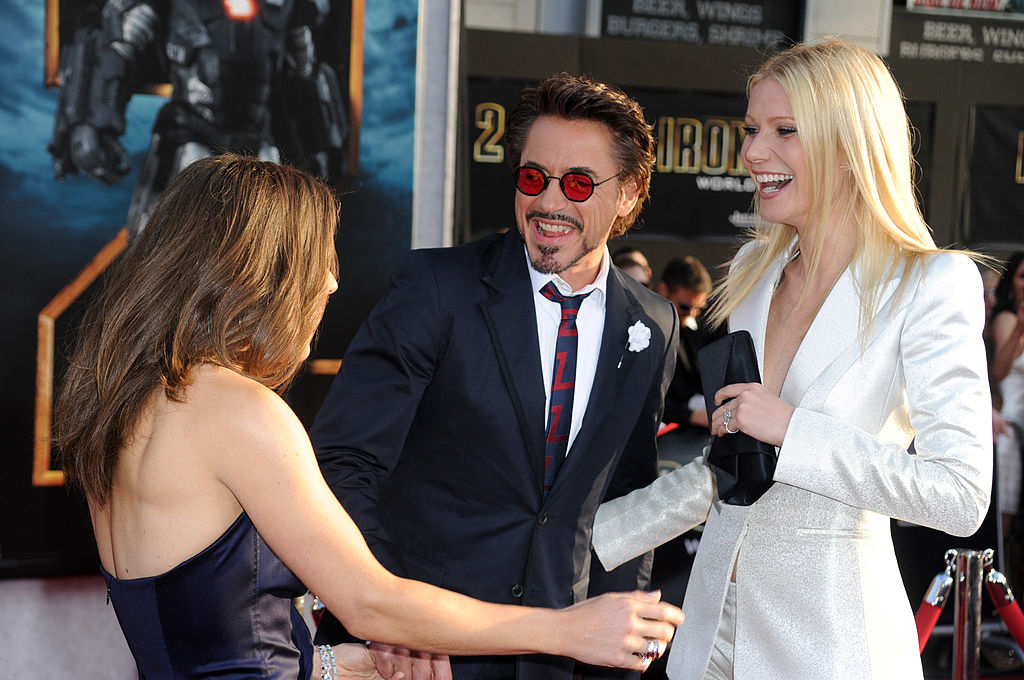 "I gotta get her back in these movies, so I can make out with her on screen again," Downey Jr. jokingly added.
He added that Susan "could care less" about any chemistry he might have with Paltrow in movies so long as it happens when they are "rolling on the take."Downey Jr. and Susan married in 2005 and now have two children together. Meanwhile, the Iron Man actor and his on-screen love, Paltrow, are friends in real life and they've been known to shout out each other on Instagram.