Robert Downey Jr.'s Wife, Susan Levin, Is the 'Miracle' That Saved His Life
Robert Downey Jr. might have played one of the world's best superheroes in the "Iron Man" film franchise, but Downey Jr. wasn't always as put together in real life. Rather, the actor went through plenty of hardships, including jail time and drug addiction. But his wife, Susan Levin, is highly regarded as the person who saved Downey Jr.'s life.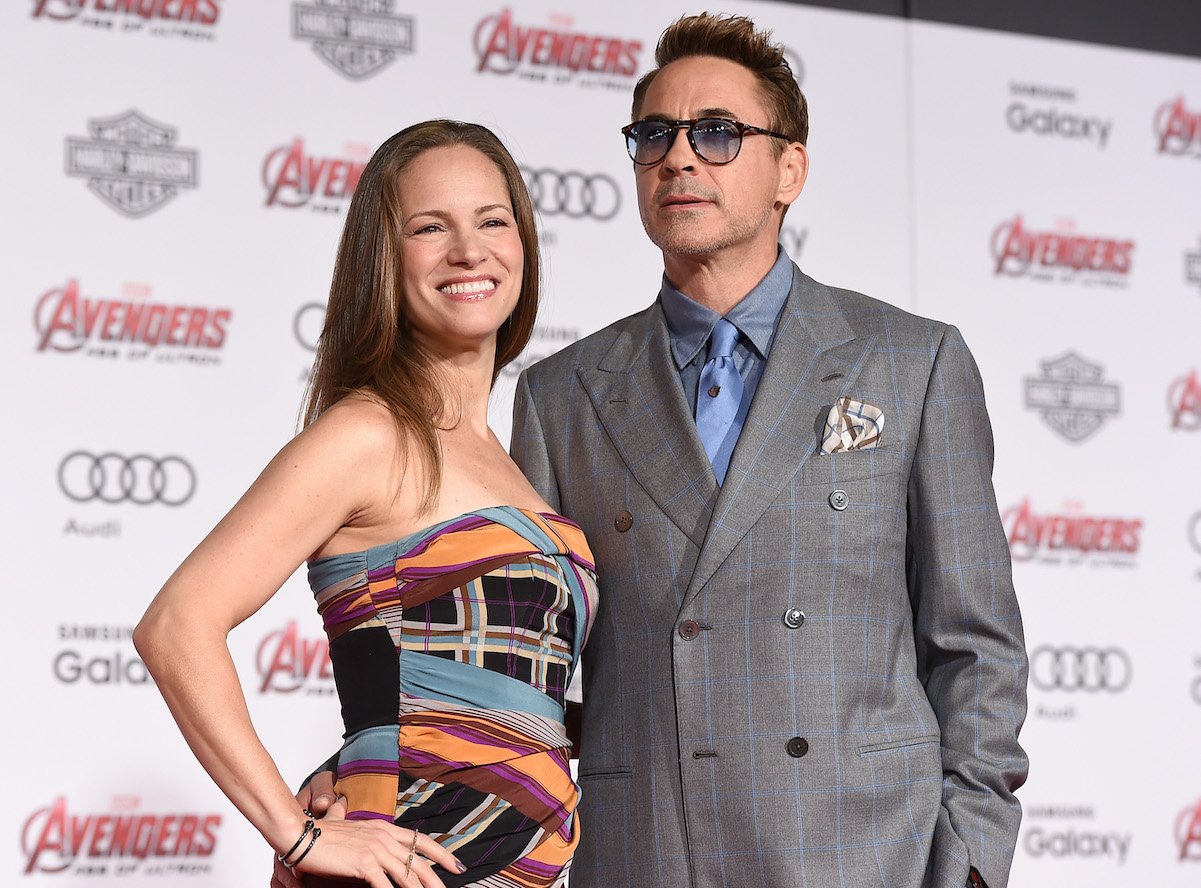 Robert Downey Jr. struggled with drugs and alcohol throughout his career
When Downey Jr. first met his wife, he was coming off of some difficult times. The "Iron Man" actor had been battling an addiction to drugs and alcohol and even spent some time in jail prior to settling down. In the mid 1990s, Downey Jr. was arrested several times for possession of drugs, firearms, and other offenses. In 1996, he was arrested for possession of heroin, cocaine, and a .357 Magnum handgun.

Unfortunately, Downey Jr.'s troubles didn't end there. He was sentenced to three years' probation, which eventually led to regular drug tests after he violated his parole. Upon missing a court-ordered drug test, Downey was sentenced to six months in a California jail. Upon missing another drug test, the actor was sentenced to three years in prison. Downey Jr. ran into more trouble in 2000, after he was released from prison; he was arrested again on drug charges.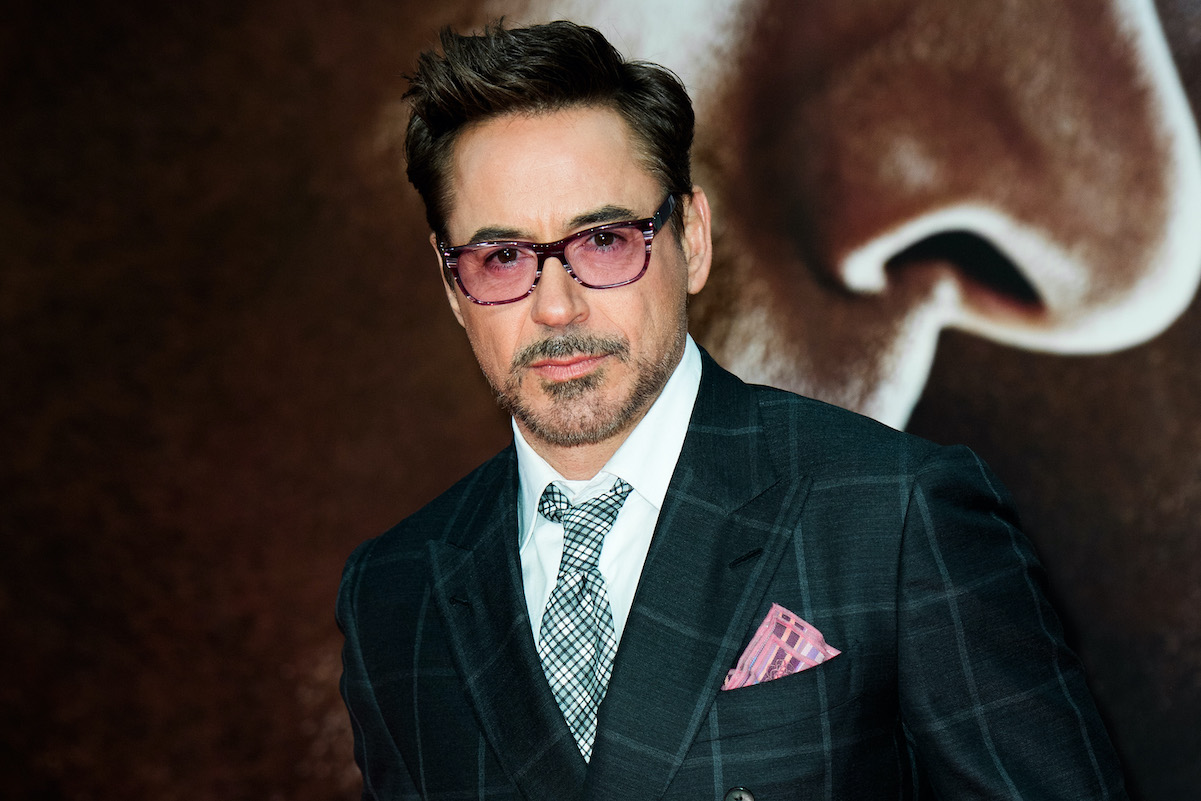 RELATED: Marvel Savior Robert Downey Jr. Accused of Being Difficult to Work With on the 'Iron Man' Set
Downey Jr.'s wife, Susan Levin, is referred to as the 'miracle' who saved his life
It wasn't until 2003 that Downey Jr. met the woman who changed his life. Levin was working on the production of "Gothika," a movie in which Downey Jr. was starring, and the two hit it off. They didn't have much in common, though; she was far more strait-laced, having grown up an honors student who went on to attend the University of Southern California.

Still, she and Downey Jr. got along, and their romance has since turned into a fairytale for the actor. She's been referred to as the "miracle" who saved her husband's life, because once the two of them got together, he vowed to remain sober. Today, Downey Jr. says he's been drug-free since 2003, and Levin, who threatened to leave him if he returned to his old habits, is the reason. The thought of losing Levin was enough for Downey Jr. to remain sober.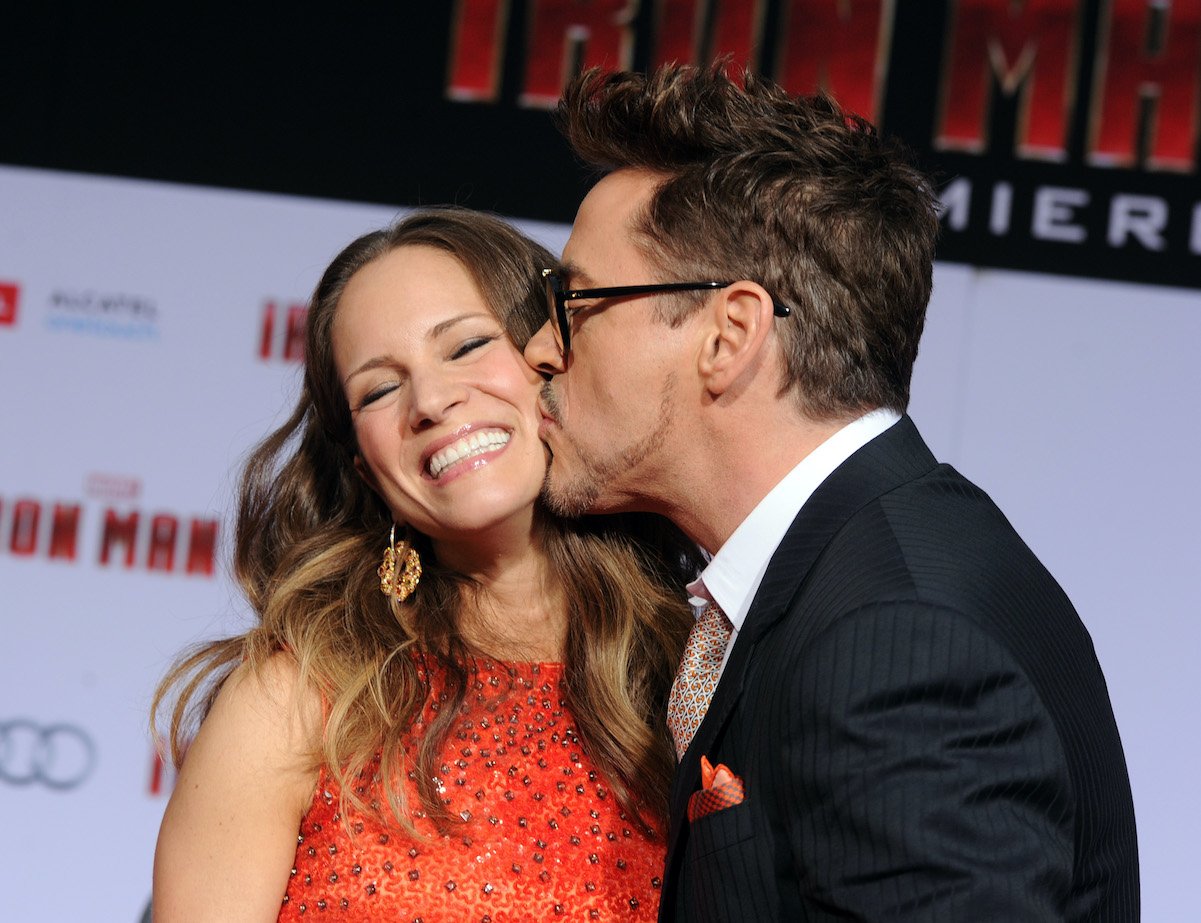 Downey Jr. said he owes 'all' of his success to his wife
When Levin met her husband, she didn't realize the hold addiction could have on people. "Thank God for that," Downey Jr. told The Hollywood Reporter. "If she knew the depths of my depravity, we would not be sitting here."

"I owe a huge amount — if not all — of my success to Susan," Downey Jr. told Herald in 2010. We make a great team, and all that luck I spoke about, that's Susan." Downey Jr. said. Since getting married in 2005, Downey Jr. and Levin have started their own production company, Team Downey, which Downey Jr. says has been "a challenge" — but one that he loves. "Now, every day is a game day, and I love that … I love getting to make the movies that I want to make."