Robert Downey Jr. Took His Furniture With Him to Film 'Captain America: Civil War'
Robert Downey Jr. is best known for his performance as billionaire inventor Tony Stark aka Iron Man in the Marvel Cinematic Universe. He played the character in 2008's Iron Man, the first installment in what would become one of the most popular (and profitable) movie franchises ever. The actor bid farewell to the role when Avengers: Endgame hit theaters in 2019.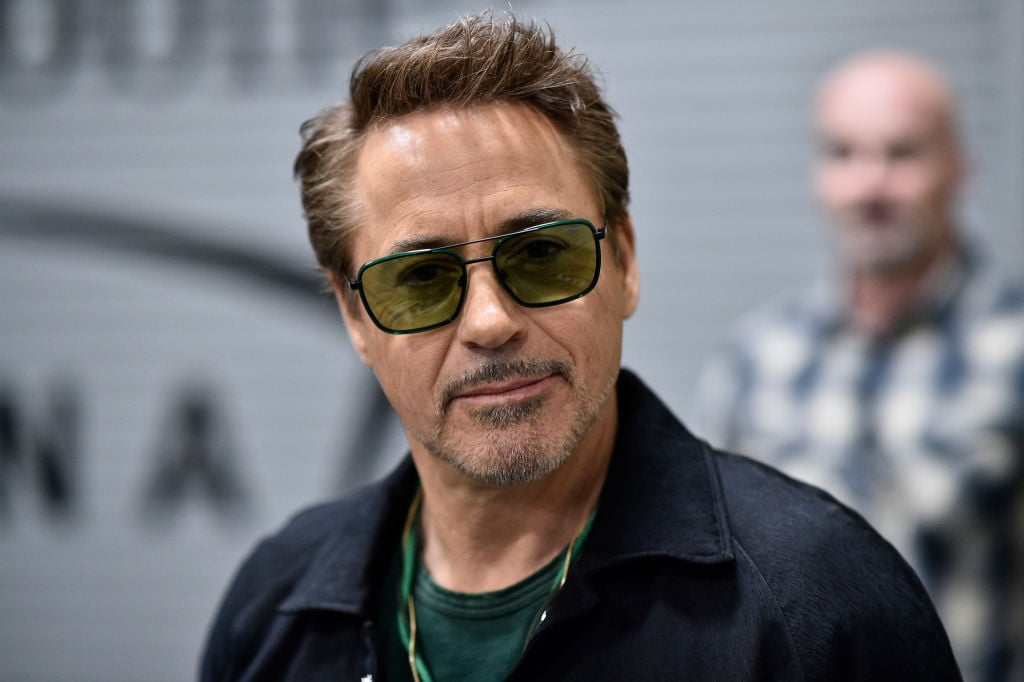 He walked away with a $75 million paycheck but fans still wonder if Downey Jr. will ever return to the MCU. While Marvel Studios continues to make superhero movies, we're taking a look back at the 55-year-old actor's time in the MCU. Specifically, the period Downey Jr. spent filming Captain America: Civil War. 
'Captain America: Civil War' premiered in 2016
Captain America actor Chris Evans and Downey Jr. teamed up in Captain America: Civil War. While the actors are good friends in real life, their characters go head-to-head in the movie. Hitting theaters in May 2016, Captain America: Civil War continued the saga of the Avengers and brought together superheroes from across the MCU.
RELATED: Some MCU Fans Wish They'd Watched 'Captain America: Civil War' Without a Spoiler-Filled Trailer
Today, fans don't think it's that good compared to the rest of the Captain America movies in the franchise. Despite the lukewarm reception, there's no denying it's still entertaining. 
Robert Downey Jr. shipped furniture to 'Captain America: Civil War' filming location
During the making of the superhero movie, the cast filmed on location in Georgia. As people who spend a lot of time away from home on movie sets, the actors have to get creative with their rented digs. Downey Jr. got really creative. When it came time to travel to Georgia, the father of three had all the furniture from his California home shipped to his temporary place.
Downey Jr. talked about it on Jimmy Kimmel Live! during a 2015 appearance with Evans.
"Lest I be thought of as some self-involved, snarky, 'he's got it all' thing: You know, you're away from home for a long time. And so, we thought … we bring the cats and the kids and … As a matter of fact, let's bring the house," he said. 
RELATED: The $275,000 Gift Robert Downey Jr. Bought Chris Evans When Filming on 'Avengers: Endgame' Ended
Downey Jr., his wife Susan, and their two kids Avri and Exton made themselves at home in Georgia bringing the comforts of home with them. It worked out so well for the family it's now a regular thing when the actor has to film on location. 
"Whenever he rents a place, he has all the same furniture sent so there's consistency from rental to rental," a source told Us Weekly in May 2015. "He does it for a sense of comfort."
Maybe a little extravagant, Downey Jr. might be on to something. His family's right at home when they come to his rented pad. Plus, he's got the money to cover the moving costs. The actor's net worth is estimated to be around $300 million. And his mansion in Malibu, California, with ocean views and a pool must be a hard place to leave. 
One thing's for sure; we'll never think twice again about traveling with a pillow from home ever again!
RELATED: How Old Is Robert Downey Jr? Check Out the Gift He Gave Fans On His Birthday