Robert Downey Jr. Turned His Career Around With Marvel, Will DC Give Amber Heard the Same Chance?
Marvel famously gambled on casting Robert Downey Jr., and paid off huge, amid her battle with Jonny Depp, will DC gamble on Amber Heard and bring her back for 'Aquaman 2.'
Robert Downey Jr. is one of Hollywood's greatest success stories thanks to his role as Marvel's Iron Man. Along with being the face of the Marvel Cinematic Universe, Downey has made hundreds of millions of dollars over the past decade. Downey witnessed a resurgence when his career was at a low point, but will DC give Amber Heard the same chance in Aquaman 2?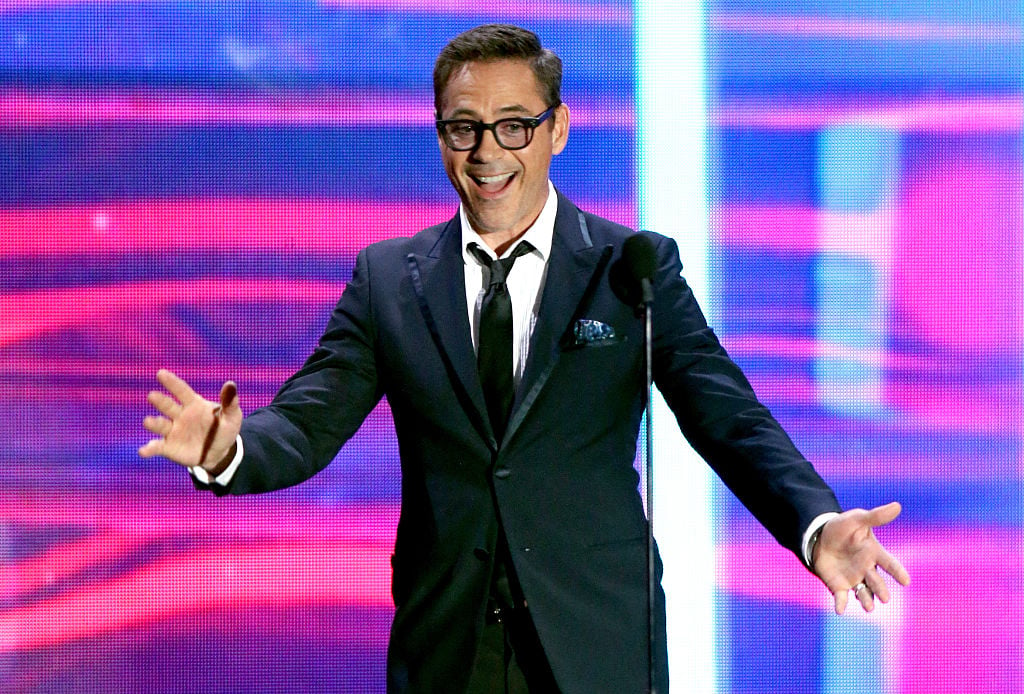 Marvel turned Robert Downey Jr.'s career around
When Downey landed the part as Tony Stark in 2008's Iron Man, Marvel was taking a huge chance on the actor.  Downey had just gone through a rough patch in life that included a battle with drug addiction.
By the time director Jon Favreau wanted to cast him for Iron Man, Downey had successfully gone through rehab and was starting to turn his career around. Even still, Marvel took a big risk on the actor who was once labeled "uninsurable."
Although the risk was high, Marvel's gamble on Downey paid off in a huge way. Over the years, the actor has appeared in 10 films in the MCU, including three stand-alone projects and all of the studio's major crossover, such as Captain America: Civil War and Avengers: Endgame.
Downey has earned hundreds of millions for his Marvel films. For example, the actor pulled down a whopping $75 million for Endgame, a movie that also topped the charts as the highest-grossing film of all time.
Given how things turned out for Marvel and Robert Downey Jr., fans were hoping that DC would do the same for Heard, who was set to play an even bigger role in the DCEU in Aquaman 2.
Amber Heard and Johnny Depp battle it out in court
Heard's bid to revive her career with DC hit a major snag after new details emerged about Johnny Depp's legal battle against her. According to Cinema Blend, the actor is suing Heard for libel and claims that she constantly body-shamed him when they were married.
Depp's estate manager, Tara Roberts, claims that she witnessed Heard slamming Depp for being overweight and "washed up."
"She was insulting him, calling him names and in the middle of this onslaught I heard her say specifically, 'your career is over,' 'no one is going to hire you,' 'you're washed up,' 'fat,' 'you will die a lonely man,' and also screaming things that were incomprehensible," Roberts shared.
Roberts added that she rarely saw Heard in 2015, but she did talk with Depp on a regular basis. At one point in their roller-coaster marriage, Roberts says that Depp confided that he "needed to get away from Amber."
In light of all the drama with Depp, it looks like Heard's career revival with DC may have just been put on hold.
Did DC fire Heard from 'Aquaman 2'?
Heard's case against Depp suffered a major loss when a judge rejected her appeal to dismiss the lawsuit. Fans also learned that Heard could get three years behind bars if she is found guilty of manufacturing evidence.
To make things even worse, the evidence suggests that Heard abused Depp, both emotionally and physically, when they were together. According to We Got This Covered, court documents also show that Heard manipulated the narrative in a bid to get people to believe that Deep was the one who was abusive.
Amid all of the developments, fans started an online petition to get Heard removed from Aquaman 2. The petition has already received over 400,000 signatures, which does not bode well for Heard.
Sources also claim that Warner Bros. is in the process of buying out Heard's contract and replacing her with someone else. Just like Robert Downey Jr., industry insiders have called Heard "uninsurable."
It is unclear how much Heard had left on her contract, but it is believed to be just shy of $10 million. Although it sounds like Heard is about to part ways with the DCEU, the studio has not commented on the firing rumors.
Aquaman 2 is scheduled to hit theaters in the winter of 2022.