What Is Robert Eggers' 2022 Movie 'The Northman' Based On? It's a Familiar Story From the Past
Here's a look at the inspiration that 'The Northman' filmmaker Robert Eggers took to make the mystical movie starring Alexander Skarsgård and Anya Taylor-Joy.
The Northman is filmmaker Robert Eggers' third movie to hit the silver screen thus far. He previously directed The Witch and The Lighthouse, but his third feature film is his biggest and most epic movie yet. In a media landscape filled with franchises, many audiences wonder what The Northman is actually based on. Here's a look at how the Viking story came to hit the big screen.
'The Northman' tells an epic Viking's journey for vengeance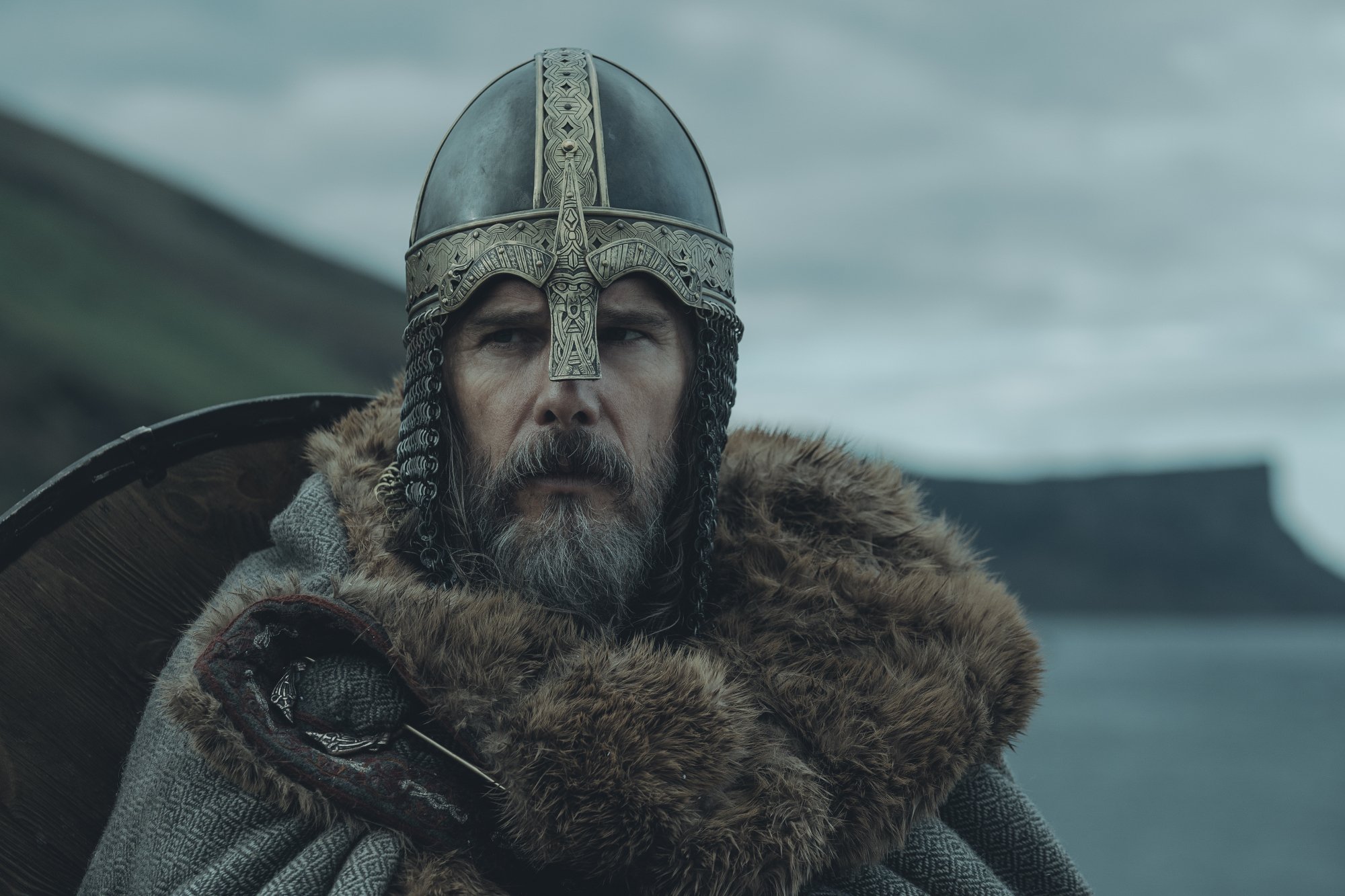 Amleth (Alexander Skarsgård) is a Viking who raids Slavic villages. However, everything changes when he has an eye-opening encounter with the Seeress (Björk). She reminds him of a promise that he made to himself as a young prince when his uncle (Claes Bang) killed his father (Ethan Hawke) and kidnapped his mother (Nicole Kidman).
The Northman is an epic movie that features the return of Amleth. His family believes him to be dead, but he plans to infiltrate their home to cause chaos. Amleth becomes obsessed with avenging his father's death, saving his mother, and killing his uncle. However, he creates an unexpected alliance with Olga of the Birch Forest (Anya Taylor-Joy).
'The Northman' movie is based on William Shakespeare's 'Hamlet' and, therefore, Amleth from Saxo's saga
The New Yorker explained that The Northman movie is actually based on William Shakespeare's Hamlet. It acts as a sort of "loose pre-telling" of the character Amleth from Saxo's saga. However, it's clear that Eggers isn't aiming for a direct adaptation of this source material. Nevertheless, some moviegoers wanted it to be a bit more clear.
A member of the audience from an early test screening wrote, "You need to have a master's degree in Viking history to understand, like, anything in this movie." As a result, the studio wanted Eggers to make some changes.
However, The Northman movie presents some clear differences from Hamlet. For example, the Viking story presents a much more primal outlook with vengeance becoming the obvious answer for the crime much quicker.
Eggers presents a mystical element to his third feature, but it doesn't bring in the ghost of Amleth's father. Rather, the film exists within the understanding of Viking mythology. These supernatural elements certainly aren't found in Hamlet.
Finally, there are some parallels between Olga and Ophelia. However, Olga is much more cunning, mature, and tough which is never found in any interpretation of Ophelia.
Robert Eggers' father, Walter Eggers, teaches William Shakespeare at the University of New Hampshire
Eggers has a clear connection to history and literature. The New Yorker explains how his father, Walter, became the provost of the University of Hampshire, in Durham when Eggers was a young boy. Walter is an English academic and a Shakespeare scholar. It's clear that this allowed Eggers to develop an appreciation for Shakespeare that many other people don't have the opportunity to experience.
Eggers has a twin brother named Max. Together, they co-wrote The Lighthouse. However, he brought Lamb and Dancer in the Dark co-writer Sjón on board to write The Northman movie with him.
The Northman hits theaters on April 22.