The Robert Johnson Lyrics Robert Plant Wished He'd Written in His Led Zeppelin Days
If Led Zeppelin had quit after its first two albums, the group might have gone down as a dynamic hard-rock group with a real feel for the blues. For his part, Robert Plant wasn't trying to hide his influences on those albums. He quotes liberally from works by Willie Dixon, Howling Wolf, and early master Robert Johnson.
As Plant grew into his role as Zep's lead vocalist and lyricist, he quit borrowing and delivered his own strong work (blues and otherwise). Looking back on the early days following the recording of Led Zeppelin IV (1971), Plant pointed to a few Johnson lyrics he wished he'd thought of.
Robert Plant wished he'd written Robert Johnson's 'squeeze my lemon' lyrics he quotes in 'The Lemon Song'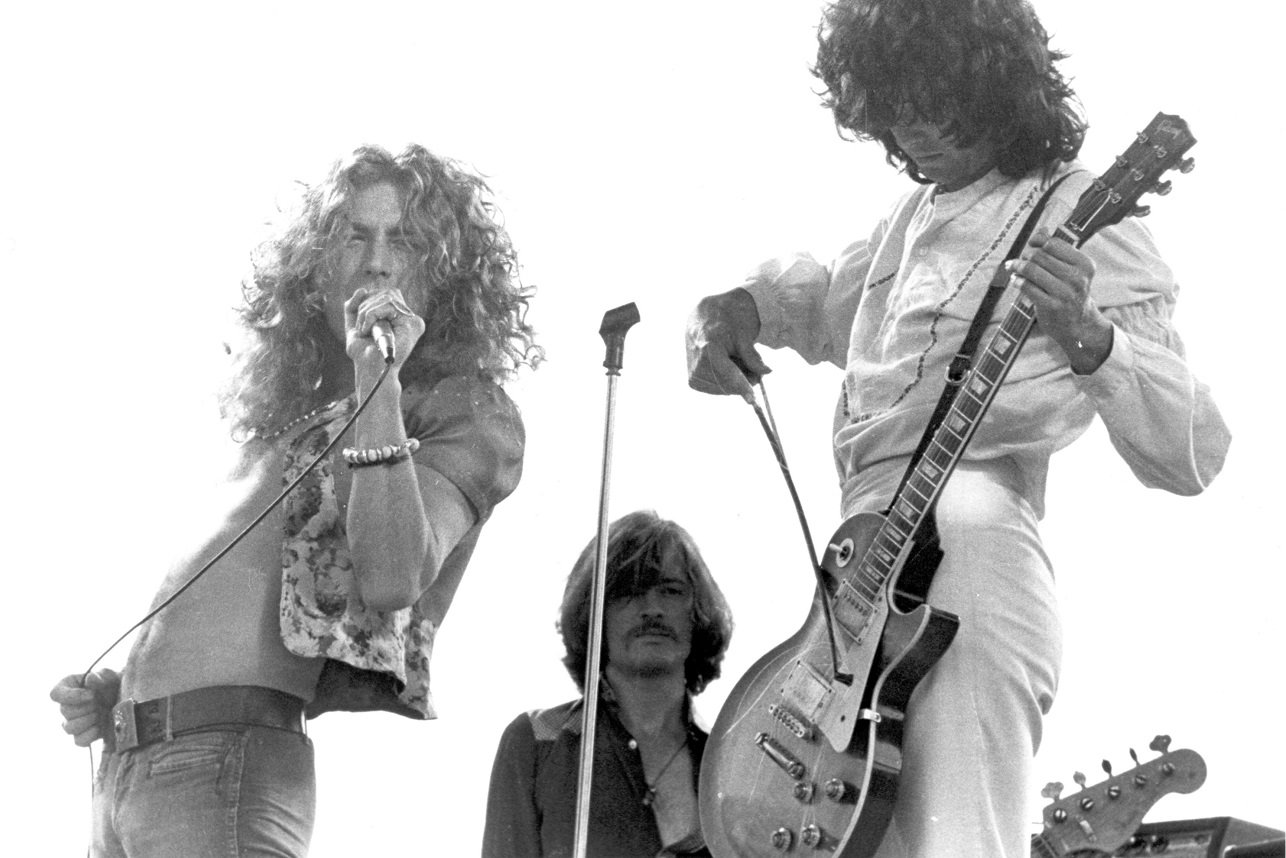 Among the many highlights of Led Zeppelin II, "The Lemon Song" is up there, and Plant's vocal has plenty to do with it. He really lets it go on this track, and when Zep's power trio breaks into that jazzy middle section, Plant's back-and-forth with Jimmy Page is perfect. In that section, he borrows a few of Johnson's lines from "Traveling Riverside Blues."
"Squeeze me, baby, till the the juice runs down my leg," Plant sings. "When you squeeze my lemon, I'm gonna fall right out of bed." Speaking with Rock Magazine (via Led Zeppelin on Led Zeppelin) in August '71, Plant spoke about that choice.
"It's borrowed, admittedly, but why not?" Plant said. "I really would like to think that someone who heard that and then saw some clever critic writing about Plant living off the far superior Robert Johnson — or whatever they have to say to keep their jobs — would go and listen to Robert Johnson as a result. But I wish I'd written that. I really do."
Later in the interview, Plant circled back for more talk about lemons. "But 'squeeze my lemon' — I wish I could think of something like that myself," he told Rock. "But it's not cool to do that these days, you realize that, don't you?"
Led Zeppelin soared on original lemon track 'Travelling Riverside Blues'
RELATED: What Led Zeppelin's Robert Plant Thought of Dolly Parton's Cover of 'Stairway to Heaven'
If you're a Zeppelin fan, you probably remember the day you first heard "Travelling Riverside Blues." Since it remained unavailable for so many years, the song didn't get the same type of airplay as the band's most famous tracks. But the Zep positively smokes on that Johnson-penned track.
Sure, Page's guitar work is Hall of Fame-caliber stuff, but Plant and his bandmates don't get lost in the shuffle. In fact, Plant crushes his vocal, using every bit of the raw power his voice had in the early days. And he doesn't whisper anything about lemons.
On "Travelling Riverside Blues," Plant screams about lemon-squeezing. It's the sort of supercharged Zeppelin blues that put the band on the map, and Plant really sells it. After he's shouted about his lemon for a good long while, he pauses to lower his voice. "I wonder if you know what I'm talking about," he deadpans. Music rarely gets that good.