Robert Pattinson and Katy Perry Did Karaoke Together Once; Perry Was Angry The Hilarious Video Leaked
Robert Pattinson's singing abilities were on display in Twilight if one listened close enough. But even though he played pubs before the saga and had two songs on that first soundtrack, Pattinson didn't pursue a career in music. But that didn't stop him from doing karaoke with Katy Perry in 2008. And it's a must-see video, despite Perry getting a tad peeved it leaked years later. 
A hilarious video of Robert Pattinson and Katy Perry singing leaked in 2013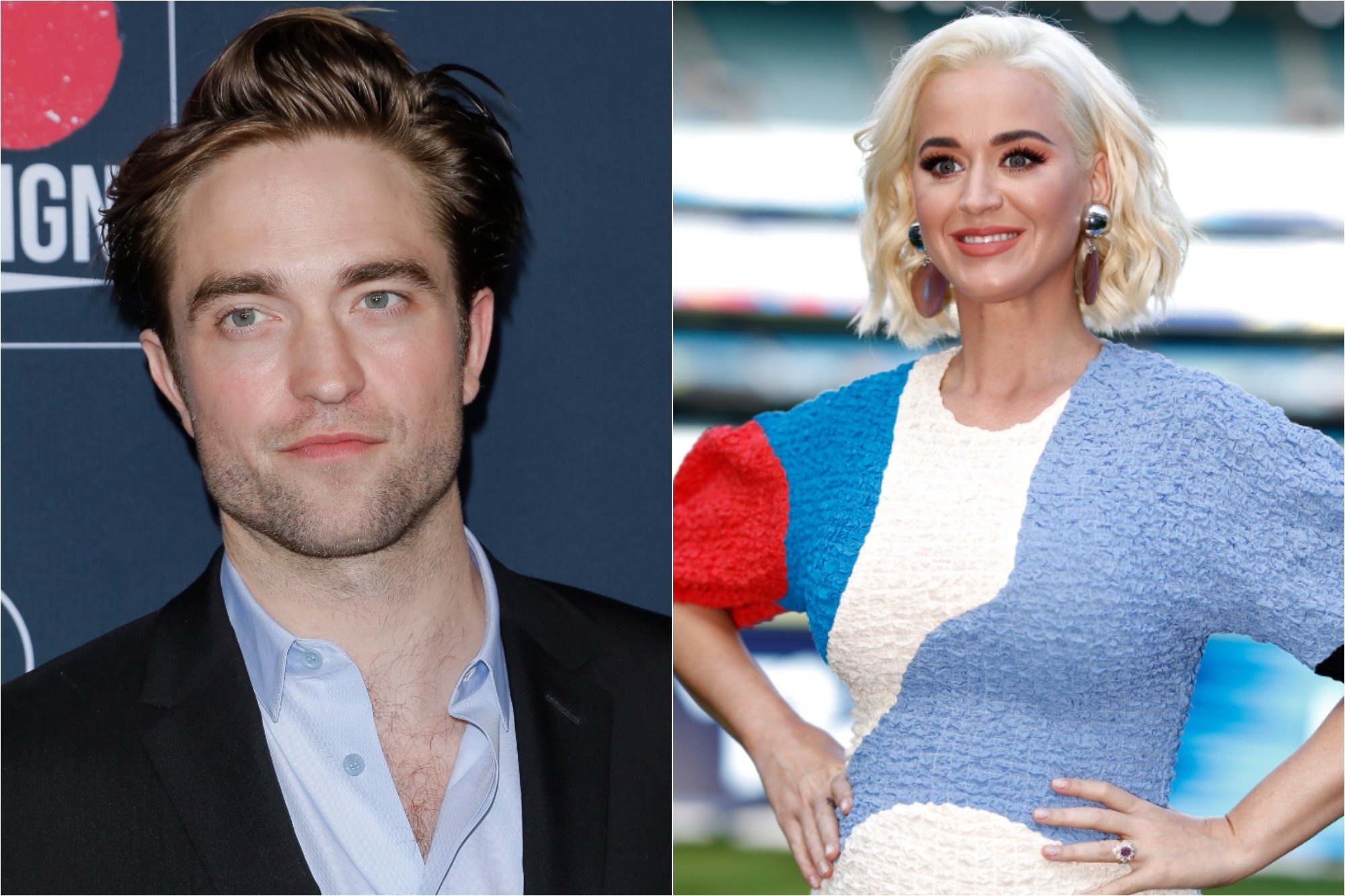 In a grainy video on YouTube, Perry and Pattinson are at a karaoke bar and singing their hearts out to "I'll Make Love to You," originally by Boyz II Men. They're having a blast, it seems, and aren't really putting a ton of emphasis on sounding great, but rather belting out the words as best they can. 
Perry ends up making a cheeky comment about sitting and ends up in Pattinson's lap. By the end, Pattinson is just speaking the lyrics, which works just as well. It's such a funny video to watch, and it apparently came from 2008 when the two of them went out with friends. But it didn't leak until 2013.
Perry was annoyed that it came out years after the fact
It's unclear why it took so long for the video to come out, or why it was "leaked" from, presumably, the establishment. Whatever the case is, Perry was not happy. 
According to Capital FM, Perry told Australian radio show 2DayFM in 2013, soon after it leaked, that "nothing is sacred." Apparently the leaked video sparked dating rumors in 2013, even though it was filmed in 2008. And she was none too pleased.  
"That's the media for you, nothing is sacred, not even karaoke," Perry said. "We were just hanging out, one of my friends is a mutual friend, and we got wasted and did karaoke, as you do."
Of course, the video only shows who's singing, so the other people in their group just weren't on-screen.
"Eight years later, it finally f*cking shows up on the internet," Perry went on. "At least it shows you that we're just friends, like tried friends."
She then went on to talk about how men and women can't be just friends or hang out platonically without the public trying to connect dots, especially for someone who was so popular, like Pattinson. 
"If you're a girl you can't be friends with that guy, like, come one," Perry finished. "I feel for him.'
Pattinson is a 'competitive' karaoke-goer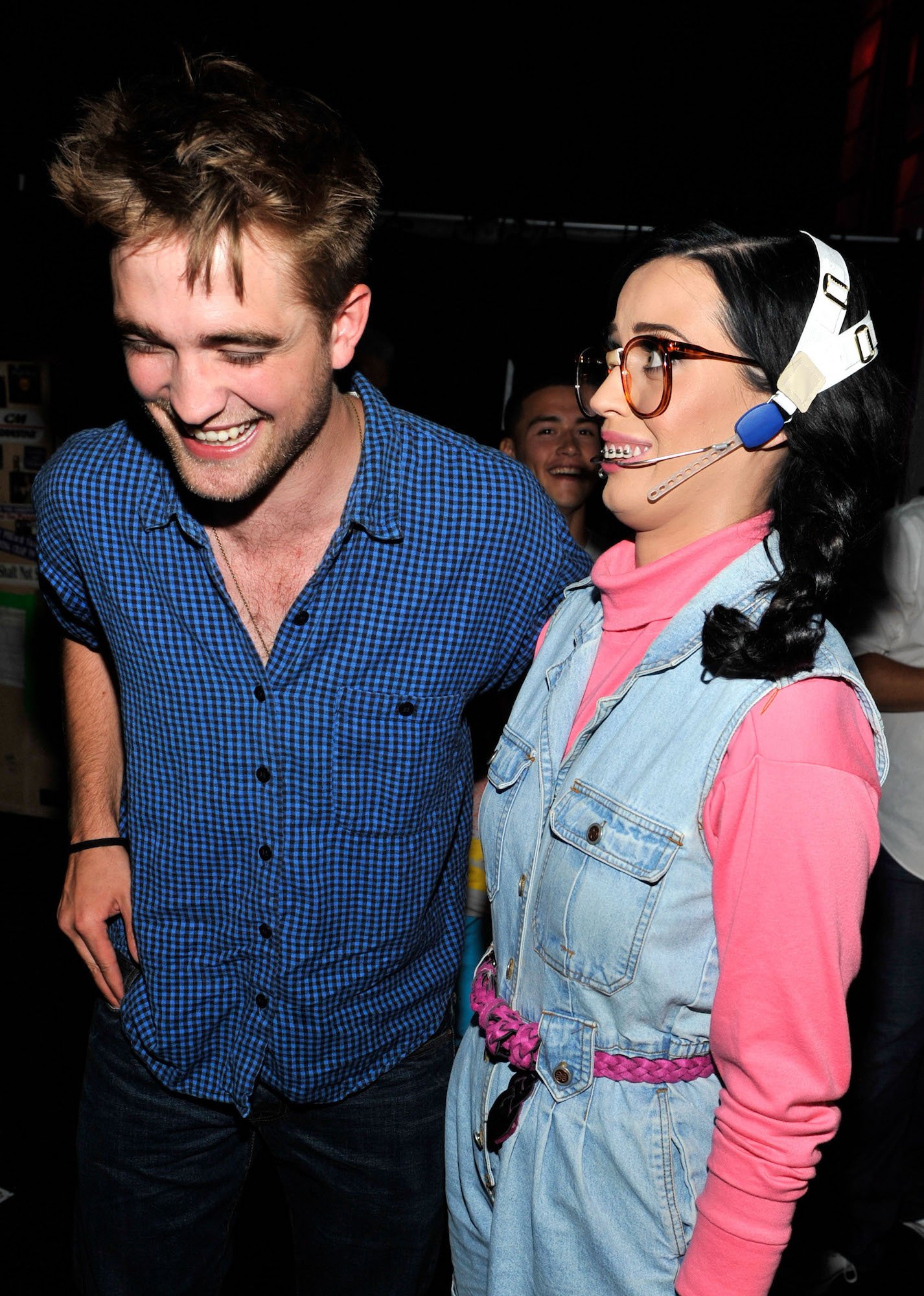 Pattinson didn't really comment negatively on the leak, although he did touch on it in an interview with MTV News. Interviewer Josh Horowitz asked him about karaoke in general, and Pattinson was blunt about his karaoke etiquette. 
"I get extremely competitive," he said. "I'm like one of those annoying people who's like, 'I wanna sing well, not sing as a joke.'" 
He also did admit that "it's probably better drinking" when you karaoke, as seen in the leaked clip. He also shared a great story of Hugh Jackman and Baz Lurhman doing karaoke with Pattinson once, in "Japanese school girl outfits" while singing ABBA. 
When it came to the Perry video, Pattinson said it was "really crazy" that it leaked so many years later and he had no idea the video was even taken.
Until Pattinson drops an album (which will probably never happen), fans can add this to the list of his "performances" online.