Did Robert Pattinson Refuse a Dialect Coach For 'The Devil All The Time'? TikTok Is Having a Field Day With His Southern Accent and 'Delusions'
Netflix's new film 'The Devil All The Time' features Robert Pattinson as a young preacher with a distinct accent. Did he get help with that sound?
Netflix original movies tend to cause quite a stir online when they drop, especially when major actors are involved. That's certainly true for The Devil All The Time, a new psychological drama set in the '60s in the south. It stars Tom Holland, Sebastian Stan, Bill Skarsgård, and plenty more. 
Robert Pattinson also has a substantial role with a little less screentime as the young preacher Reverend Preston Teagardin. Even though he's not on-screen the longest, his memorable accent is a major talking point for viewers. And he didn't want help crafting that voice. 
Users on TikTok are really into how he says 'delusions'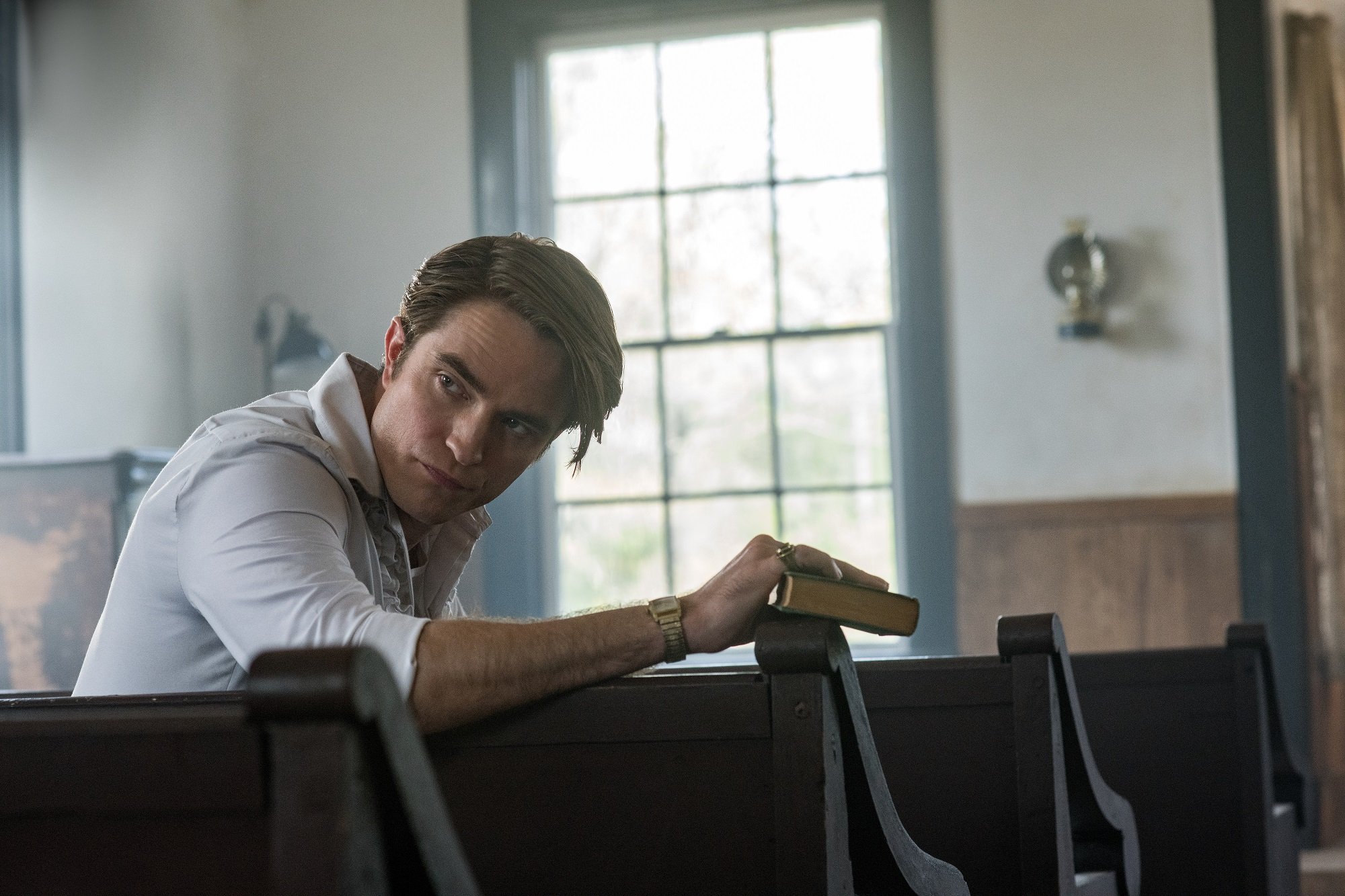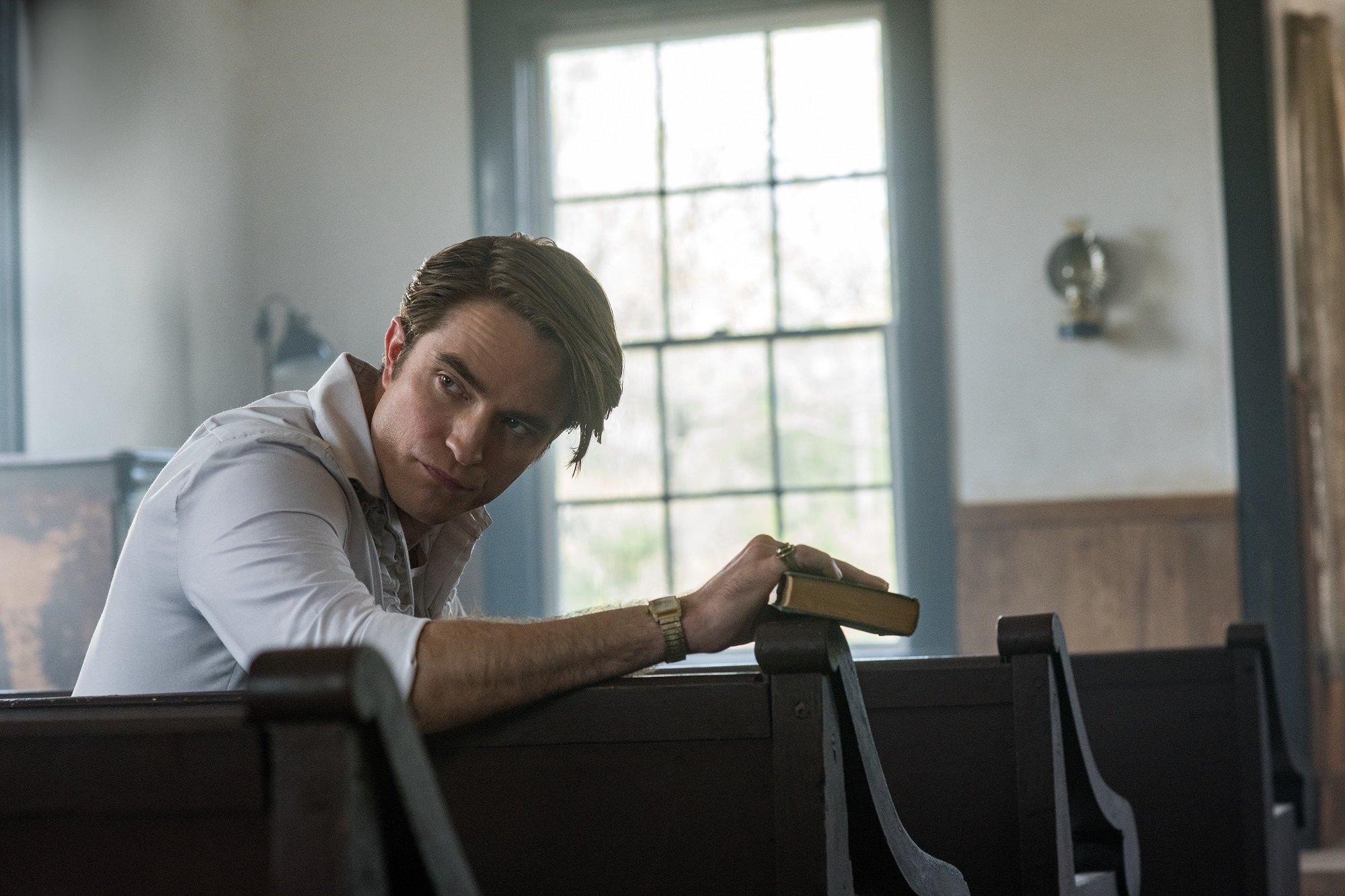 The majority of the film takes place in West Virginia. But Skarsgård's character Willard starts to raise his family in southern Ohio. By the time the audience meets Holland's Arvin, he's back in West Virginia with his grandmother, uncle, and non-biological sister Lenora. Pattinson's Teagardin is a new reverend from Tennessee. 
With that said, all of the actors had to adopt southern accents, all varied a bit due to the regions. And even more interesting was that a majority of the actors weren't American. Pattinson, specifically, is from London and takes on probably the most eccentric accent in the whole movie. 
His accent was so noticeable that TikTok users cannot get over it. Specifically the amount of times he said the word, "delusions." One edit from user @keizer___ has some pretty key Teagardin scenes where he says, "lies," "hey," and, of course, "delusions."
One user commented, "i COULD NOT stay serious during that scene because of his accent." Another wrote, "jasper hale looks different here," playing on Pattinson's popular role of Edward Cullen in Twilight since Jasper Hale was from Texas. 
Another video from user @dracomeowfoyswife, just replays the sound of Pattinson saying, "delusions," with the caption, "i can't stop saying it." And another video from @minhabhatti is a variation of that scene, with the caption, "It won't leave my brain."
Robert Pattinson was 'adamant' about not using a dialect coach for 'The Devil All The Time'
It's safe to say that Pattinson left an impression, whether good or bad, with his accent. Sure, it might have started off as good with fans being enamored by his new role. But after his character was not the best guy and his accent was a bit wacky, it left some with the question of how he achieved that accent. And it was not with professional help. 
The director for The Devil All The Time, Antonio Campos, talked to Insider and admitted that Pattinson refused to see a dialect coach. 
"Rob was impossible to get dialect coaching," Campos said. "He just didn't want to do it. He was just adamant about figuring it out on his own."
Pattinson was so devoted to going his own on this one that Campos didn't even hear the accent until they started filming. However, that didn't worry the director one bit. 
"There was no way in my mind that he wasn't going to come on set with something bad. I might not have dug it, but it wasn't going to be bad," Campos said. "I'd rather have someone come with something weird that's a choice than something that isn't thought out. So I knew he would come with something interesting."
A professional dialect coach did take a look at his accent and found it 'fascinating work'
When speaking with Esquire, Campos did state that Pattinson looked to inspiration from Elvis Presley as well as other figures and preachers from that time period and region. And according to a dialect coach, Pattinson didn't do half bad. 
GQ consulted dialect coach and voice actor Erik Singer and he "mostly loved it." He detailed what some of the British and Australian actors on set had to do to come to an American southern accent, but when it came to Pattinson, he nailed the different region's drawl. 
"First of all, I haven't seen this noted anywhere, but the character's actually from a different world. He's from down in Tennessee," Singer said, as opposed to the West Virginians in that town. "The fact that he does sound a little bit different from everybody else is in support of the story that they're telling. There are a great many sharply and specifically observed features that are right for the place and time."
He mostly had an issue with Teagardin's chicken livers' speech, but Pattinson put "music and rhythm" into his preacher role very well and called it "fascinating work." 
"It's both of the place and time, but also of the character and his profession, and deeply idiosyncratic," he said.
And if you watched the 10-minute long Netflix video of Pattinson yelling "delusions" over and over again, Singer said that exuberant aspect of his reverend character was also spot on. 
"He's a preacher who is absolutely in love with his capacities with language," Singer said. "He's buying into his own magic, and he's intoxicated by it."