'Twilight': Robert Pattinson Wanted to Teach Himself to Act After 'Harry Potter'
Though Robert Pattinson starred in the fourth Harry Potter movie, he really became an overnight celebrity shortly after he was cast in Twilight and its subsequent sequels: New Moon, Eclipse, Breaking Dawn – Part 1, and Breaking Dawn – Part 2. Prior to the five movies coming out, The Twilight Saga already had a massive following with scores of fans across the globe. However, that fan base only increased when the first film made its theatrical debut.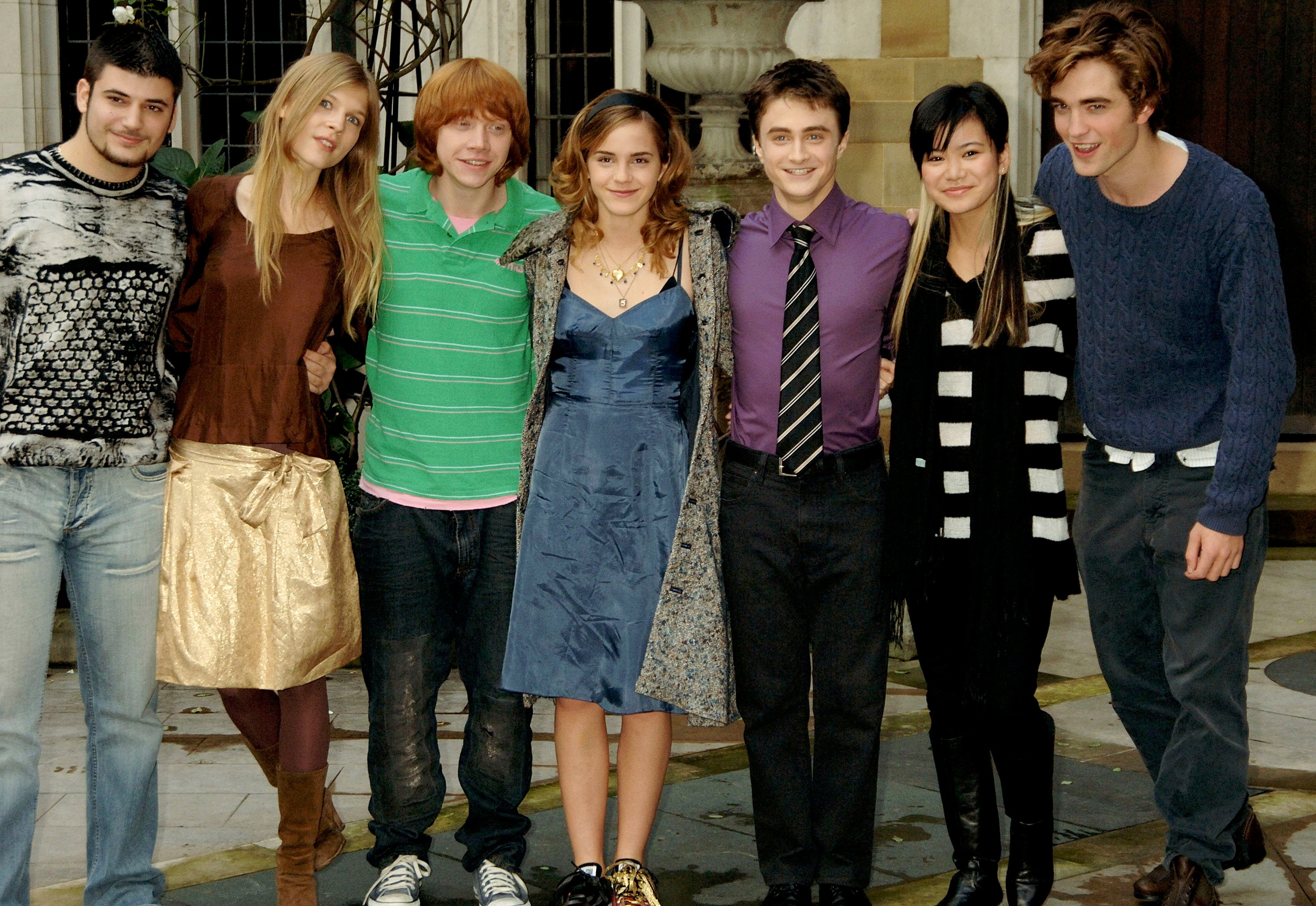 But, funnily enough, The Twilight Saga wasn't the first massive film that Pattinson wasn't involved with. Those who follow his career will note that he was in an even bigger franchise prior to playing everyone's favorite brooding yet sparkly vampire. Pattinson was actually cast in Harry Potter and the Goblet of Fire three years prior to his role in Twilight.
Robert Pattinson was cast in another major film franchise prior to 'Twilight'
In the wizarding world, Pattinson played the role of Golden Boy, Cedric Diggory. Cedric was an uber-popular 7th-year student who was described as affable, intelligent, and handsome. He even managed to beat Harry Potter as a seeker on the Hufflepuff Quidditch team. Pattinson's role was fairly large in the film as he too was competing in the Triwizard Tournament as the rightful Hogwarts Champion.
RELATED: 'Twilight': Robert Pattinson Got His Hands on 'Midnight Sun' 12 Years Before Fans Did
Related post url: 
Even though Pattinson's role in Harry Potter and the Goblet of Fire was fairly large, he still felt pretty shell-shocked by the experience in some ways. In fact, in an interview with Collider, the Twilight star said that he was absolutely starstruck by his Harry Potter castmates, Daniel Radcliffe, Rupert Grint, and Emma Watson, and even his own Twilight castmate, Kristen Stewart.
'The Batman' actor was starstruck by his 'Harry Potter' castmates
"When I did Harry Potter, I remember looking at Dan, Rupert, and Emma and being like, 'Those guys are actors,'" the Twilight alum confessed. "I was starstruck by them. And I was starstruck by these guys, when I met them, even though I'd only seen Kristen in a few things.  I've always had this separation.  It's funny to see people get humanized.  With Dan, Rupert, and Emma, I still see them as that.  I was with them for 11 months and I still see them as massively famous people."
While some actors may have taken the opportunity to seek out more high-profile opportunities after their first brush with fame, Pattinson chose to take a drastically different approach. The Batman star intentionally chose to do low-profile projects so that he could get a better understanding of the craft of acting. Pattinson was planning to do another year of small projects when he stumbled into Twilight.
Pattinson wasn't planning on doing another huge movie for another year when he booked 'Twilight'
"I specifically hadn't done anything which anyone would see since Harry Potter because I wanted to teach myself how to act," Pattison shared with Collider about unexpectedly getting cast in Twilight. "I didn't want to be an idiot. This came kind of randomly and I didn't really know what it was when it first started. I was going to wait for another year. I wanted to do two or three more little things and then do something bigger and then this kind of happened and I was like, 'Well, OK.'"
It's certainly ironic that Pattison had taken a hiatus from large productions only to find himself in one of the biggest film franchise's of the time. But, were sure Twilight fans can't imagine the series without him.