Robert Pattinson Loves This Japanese Luxury Item and Promised To Gift 1 To His 'Good Time' Director
Robert Pattinson is known for his antics and comments just as much as he's known for his electric performances. Between saying he smells like a crayon to his meme-worthy photos, Pattinson is branded into the public's consciousness. And with that, it's no surprise that he loves Japanese toilets. But that's OK, because his love of these toilets is shared with Good Time co-director Josh Safdie. 
Josh Safdie loved Robert Pattinson's Japanese luxury toilets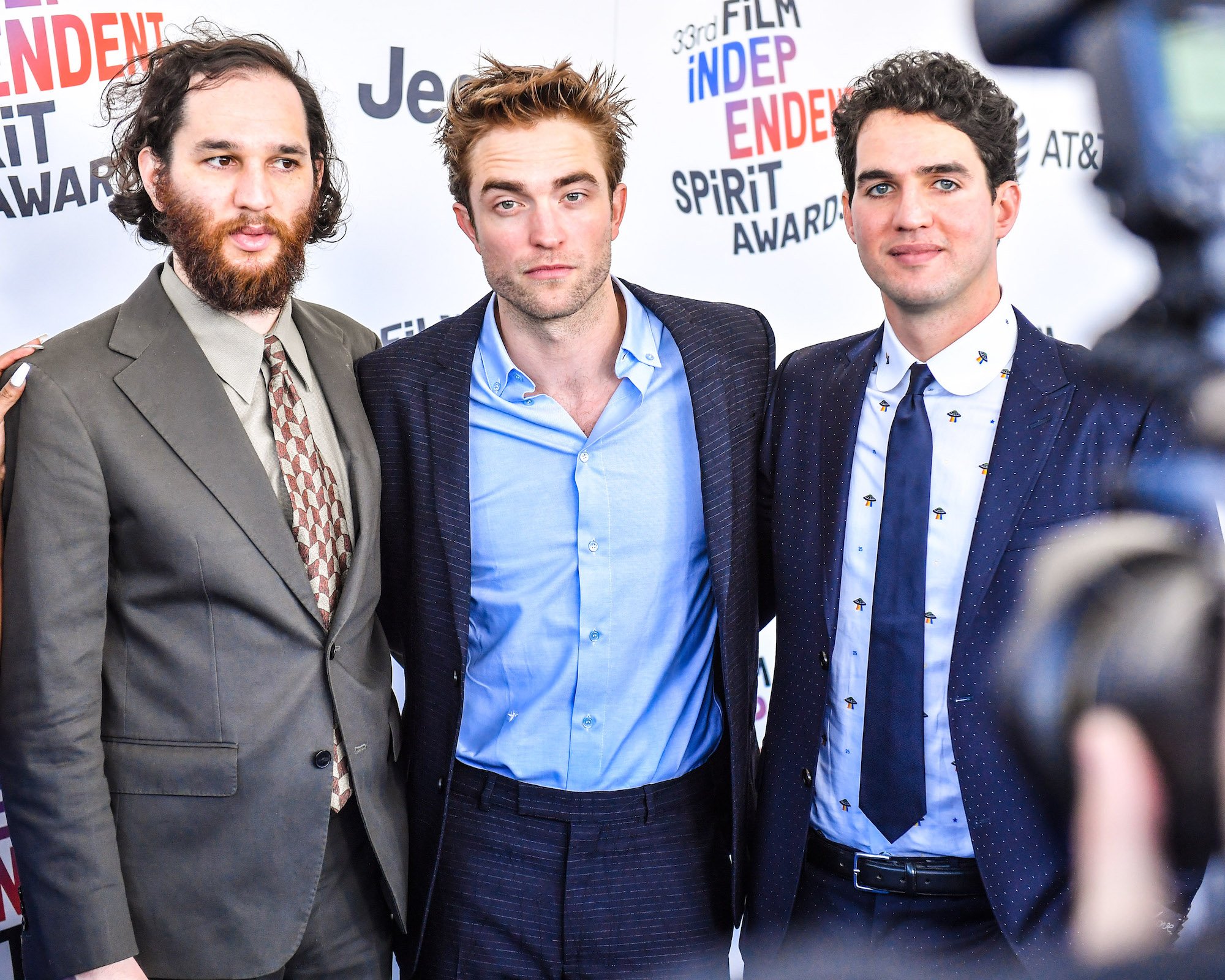 RELATED: Robert Pattinson's Opinion on Method Acting Is Different From Jared Leto's; Their DC Journeys Are Bound To Contrast
In an interview with The Hollywood Reporter during The Cannes Film Festival in 2017, Benny and Josh Safdie sat down to talk about their new movie at the time, Good Time. It starred Robert Pattinson as a bank robber who spends the whole movie trying to get his brother out of jail for a botched robbery (played by Benny Safdie). 
Josh Safdie talked about how he loves a good toilet. He finds that the privacy of it is really enjoyable, and spends a good amount of time in the bathroom (probably a normal amount, though). 
"In New York, especially, it's the only private space that you have. So a nice toilet is a very incredible thing," he elaborated.
And his brother, Benny, relayed that they've even had "multiple meetings" while Josh is on the toilet and Benny is outside the door. 
So, with this love for good toilets, he was very entranced by Pattinson's two luxury toilets in his Los Angeles home.
"So Rob has this incredible Japanese toilet. It's a luxury toilet called a Toto, the NEOREST Toto. And I used it at his house… [in LA]," Josh Safdie said. "I was like, 'That toilet blew my mind,' and he goes, 'And my *ss.' It like blows hot air."
It turns out that Pattinson's second one, in his personal bathroom, was even more high tech. It made noises and said, "Sit on me," which seemed to excite Josh even further. 
Pattinson promised to gift him one if 'Good Time' got into Cannes
Josh Safdie couldn't get over how good of a toilet Pattinson owned, and Pattinson made him a little promise right then. 
"That was the most incredible… I said to Rob, I was like gushing about his toilet. And he said, 'Josh, if we get into the competition at the Cannes film festival, I'll buy you that toilet," Safdie recalled.
This promise was actually how Pattinson told the Safdies that they made it into the Cannes Film Festival. Josh explained that while he was having important meetings about selling the filming or showing the film hours before the Cannes announcement, Pattinson "call-bombed" him, and finally just sent him a photo of the toilet. This confirmed that not only that Good Time got into Cannes, but that Josh Safdie would have his dream toilet. 
"I'm most excited about getting this toilet," the older Safdie brother said, before going into an explanation about how his landlord was confused about the request to take his current toilet out.
The NEOREST Toto toilet in question can range anywhere from $5,800 to over $17,000, which is… expensive, to say the least. But that comes as no surprise, considering Pattinson once gifted former girlfriend Kristen Stewart a $40,000 pen. Or the fact that his net worth is over $100 million. 
Pattinson wanted to work with the Safdie brothers, but wasn't right for their other movie, 'Uncut Gems'
When it comes to how Pattinson got involved with the Safdies' film, he really just liked a still photograph from their 2014 film Heaven Knows What. He sent the filmmaking duo an email wanting to get involved with whatever they had coming up. At the time, it seems like they had concepts for both Good Time and Uncut Gems, their successful successor to Good Time starring Adam Sandler. While Pattinson didn't fit any of the roles for Uncut Gems, he, of course, worked well for Connie in Good Time.
"I said I wanted to do a genre movie, but a realistic one — something about how an ex-con functions in society," Josh told The Chicago Tribune in 2017, regarding the minimal "pitch" they gave Pattinson. "That was all I had."
Pattinson wanted to "disappear" into a role, so this one was perfect for him (with the strong New York accent and bleached hair, it might take a second glance to know it's Pattinson if you didn't already). And even though Pattinson is really recognizable thanks to Twilight, the Safdies didn't really know too much about it.
"I don't mean to say this disparagingly to him, but, the whole Twilight thing? It's not even close to my periphery," Benny Safdie told The Guardian. "Like, when it was happening, I kind of remember people talking about it. But not even really. To me, he was just an interesting guy who was chasing interesting work. It was just an email, you know?" 
Well, with that email Pattinson became involved, got the role, and the rest is history. And, in a roundabout way, it scored Josh Safdie a sweet porcelain throne, too.
RELATED: Robert Pattinson and Katy Perry Did Karaoke Together Once; Perry Was Angry The Hilarious Video Leaked