What Led Zeppelin's Robert Plant Thought of Dolly Parton's Cover of 'Stairway to Heaven'
So you're gonna cover a Led Zeppelin song. Maybe you'd pick a ballad like "Going to California" or "That's the Way." Those tracks eliminate the need for electric guitar virtuosity, allowing you to evade Jimmy Page comparisons. Or maybe you try a stomper like "Trampled Under Foot." But under no circumstances would you pick "Stairway to Heaven," would you?
Dolly Parton did. Parton's take on the elephant in classic rock's antechamber closed her 2002 bluegrass album, Halos & Horns. And since Parton did some ad-libbing in her version of "Stairway," she needed express approval from Page and Robert Plant, the songwriters of Zep's 1971 anthem.
Parton recalled being "scared to death" when she sent it off to Page and Plant. "I knew I was walking on sacred ground because it is a classic," she said (via Dollymania). But Parton got her approval and, better yet, words of praise from both Plant and Page. In an interview at the time, Plant elaborated on his feelings about Parton's take on "Stairway."
Robert Plant liked aspects of Dolly Parton's cover of Led Zeppelin's 'Stairway to Heaven'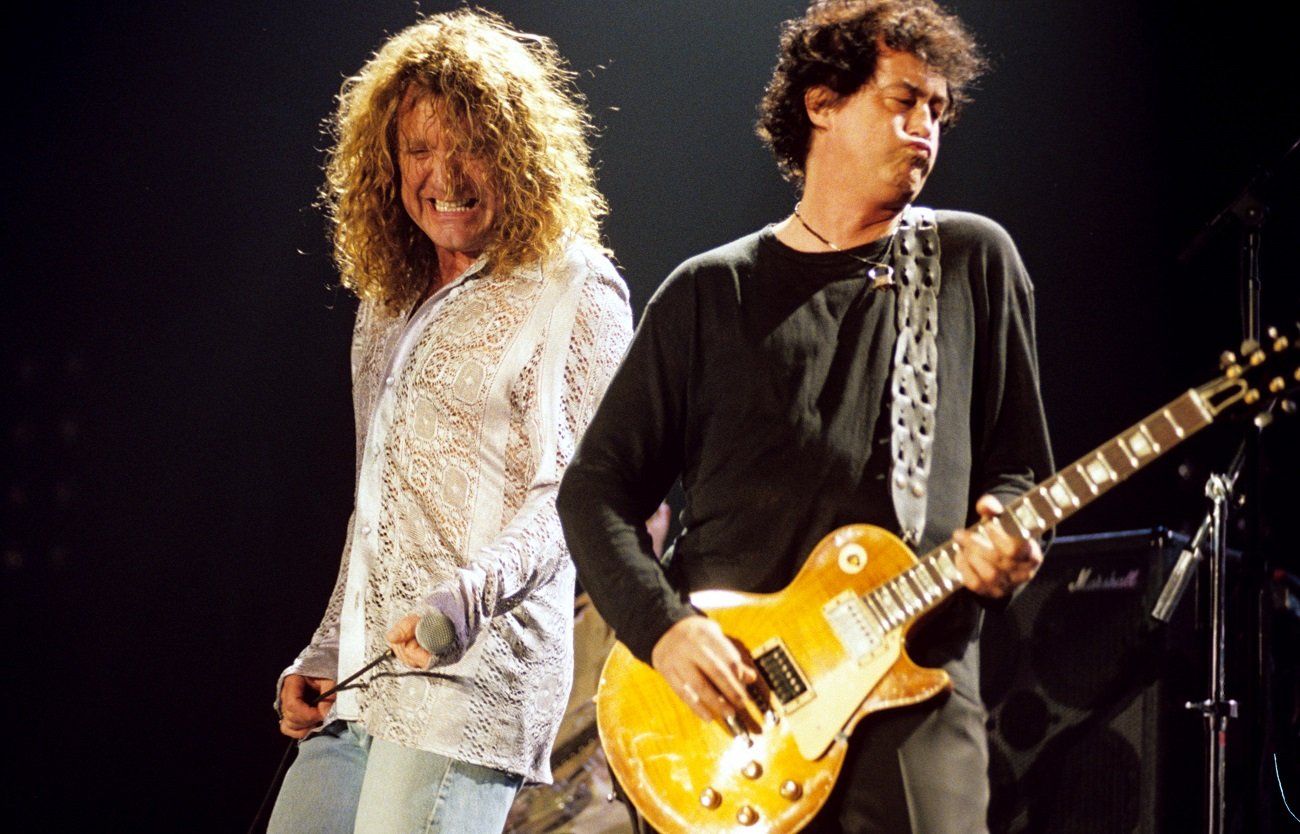 Parton didn't decide to tackle "Stairway to Heaven" on a whim. "It was a song I loved and a song that [her husband] Carl loved," she said upon the release of Halos & Horns (via Dollymania). "We used to love it together." Yet that didn't mean she'd do a note-for-note cover.
Parton's stamp on the track really jumps out at you beginning around the 4:00 mark. "You can't buy it, you can't borrow," she sings at 4:27. "You gotta walk it straight and narrow." Parton's offering a straight materialist reading of Plant's lyrics there. Later, when a choir kicks in, the track's production gets really big.
Plant told the now-defunct Launch he liked Parton's vocal on the track. "The thing is that she's not wailing," Plant said (via Sleaze Roxx). "She's keeping it within the genre, and she's a good singer." As for the departure Parton took with the "great almighty dollar" and "you gotta work to get to heaven" lines, Plant didn't hold it against her.
"Maybe she didn't get the last bit properly," he told Launch. "And maybe that's sort of how the idioms have changed so much, that maybe it doesn't matter. Maybe that's the way to do it."
Parton's use of a choir on 'Stairway' predated Heart's at the Kennedy Center Honors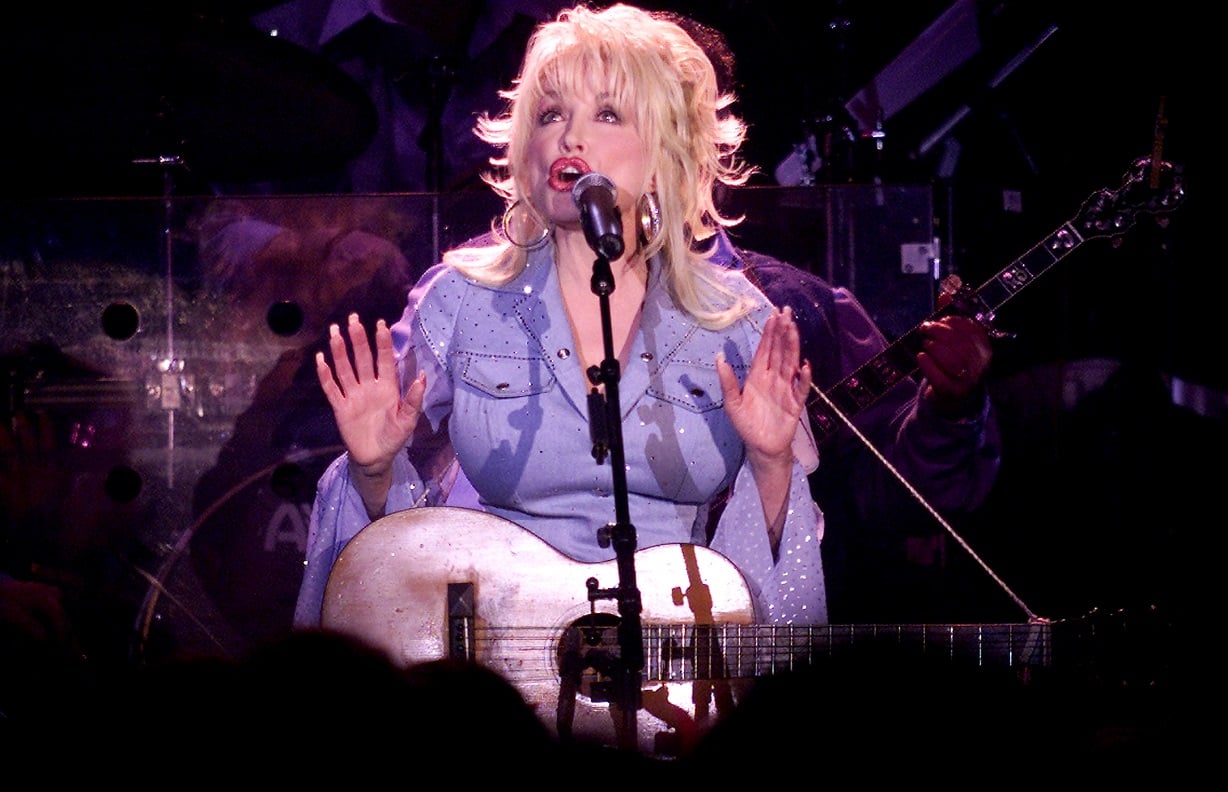 If you're talking about "Stairway" covers, you have to mention the exquisite treatment Heart's Ann Wilson and Nancy Wilson gave it at the 2012 Kennedy Center Honors. On that performance, the Wilsons had the backing of a massive choir, and it gave the performance the epic scope it deserves. (Led Zeppelin loved it.)
Plant told Parton he approved of her use of a choir a decade earlier. "Robert Plant said he'd always thought of it as a spiritual song," Parton said (via Dollymania). "He was thrilled we'd used a choir on it, because he thought about that, too."
Above all, Plant didn't think of "Stairway" as some sacred cow. "For it to be covered here, there, and everywhere, it doesn't really matter," he told Launch in '02. "I mean, it's just another time now." To illustrate his point, Plant gave the outlet one of his classic zingers. "It's a bit like Kylie Minogue doing 'Smokestack Lightning,'" he told Launch.