Robert Plant's Change of Heart Over His Classic Led Zeppelin Stage Quip 'Does Anybody Remember Laughter?'
Early on, Robert Plant really loved asking 'Does anybody remember laughter?' during Led Zeppelin performances of 'Stairway to Heaven.' That changed.
In the beginning, before "Stairway to Heaven" played several million times on the radio (and several hundred-million times on home stereo systems), before jokes about banning its play in guitar shops made sense, Led Zeppelin thought it had (at minimum) the next "Dazed and Confused" in its catalogue. And the quartet loved playing "Stairway" live.
When the Zep played the '73 Madison Square Garden shows filmed for The Song Remains the Same, you hear the sincerity in Robert Plant's voice as he introduces the song. "I think this is a song of hope," Plant tells the crowd. Then Jimmy Page plays the opening riff and everyone goes wild.
Midway through the song, after "the forests will echo with laughter," Plant gives the MSG crowd the goods. "Does anybody remember laughter?" he ad-libs, sending fans into hysterics. Again, Plant's earnestness shines through. It was a line he'd deliver many more times, even (following Zeppelin's fall) at Live Aid. But sometime in later years Plant went off his classic "Stairway" ad-lib.
Robert Plant wanted 'Does anybody remember laughter?' deleted from Led Zeppelin's movie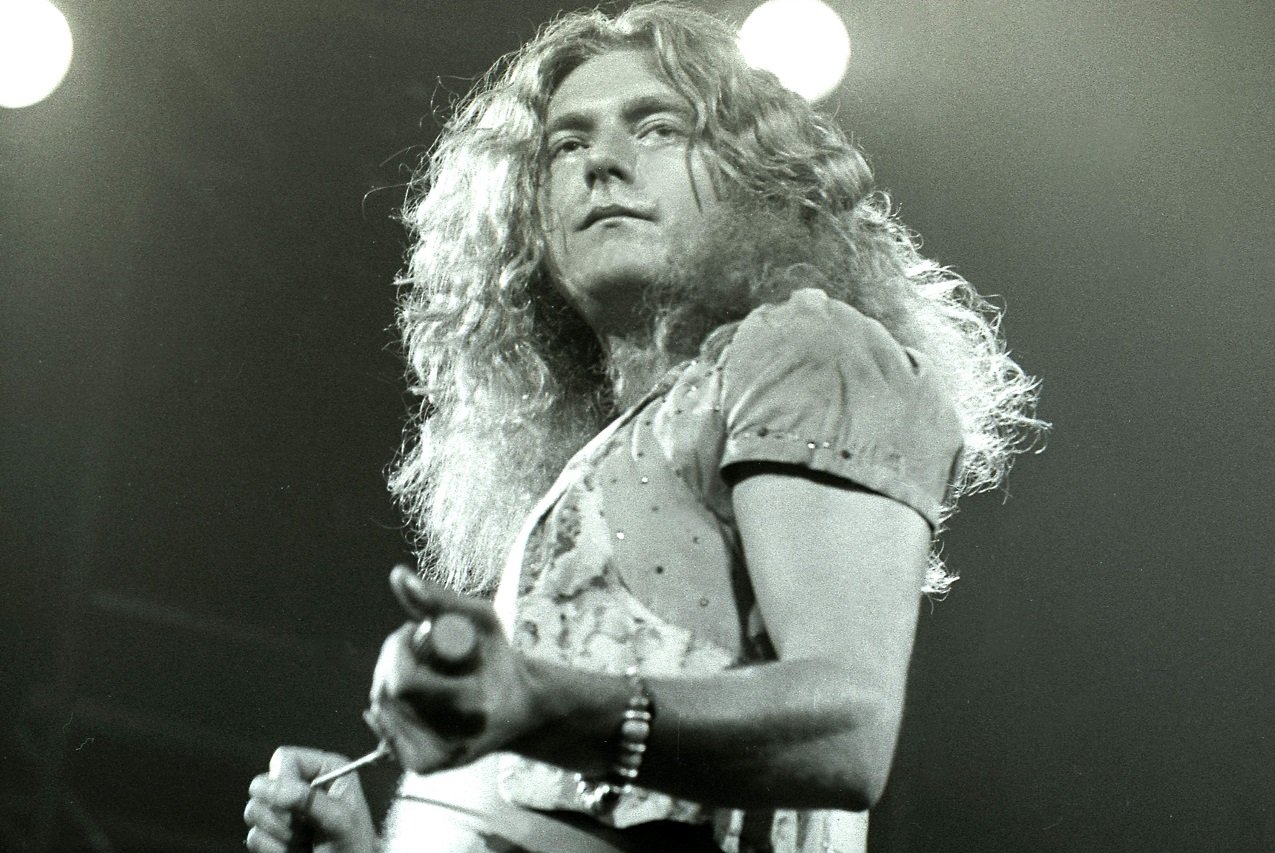 RELATED: Led Zeppelin's John Bonham Channeled Some Rage for His Blistering 'Stairway to Heaven' Drum Part
The rise of Led Zeppelin was even more rapid than its 1980 demise. One day, Plant was paving roads for money and trying to find a band that could get a gig; the next, he was teaming up Page, John Paul Jones, and John Bonham for the epic first jam that launched the Zep.
Once they tore through the sessions for Led Zeppelin (1969), Atlantic offered them a huge advance and sat back as the group quickly amassed a U.S. fan base. Which is all to say: When Plant penned the lyrics to "Stairway," he was 22 years old and had worked in a professional band for all of two years (most of it on the road).
In other words, Plant couldn't have known that each phrase and image he used would become ingrained in the consciousness of the Western world. And as the years went by, "Stairway" began to drag on him. By the end of the '80s, he didn't want to sing it anymore. (He's only sung it twice, by my count, since Live Aid.)
As for "Does anybody remember laughter?," Plant didn't find himself amused by the quip while prepping the re-release of The Song Remains the Same in the '00s. In Mick Wall's When Giants Walked the Earth, producer Kevin Shirley recalled Plant wincing and asking him to delete that moment from the film. (Shirley wouldn't do it.)
Plant has spoke often of his detachment from 'Stairway to Heaven'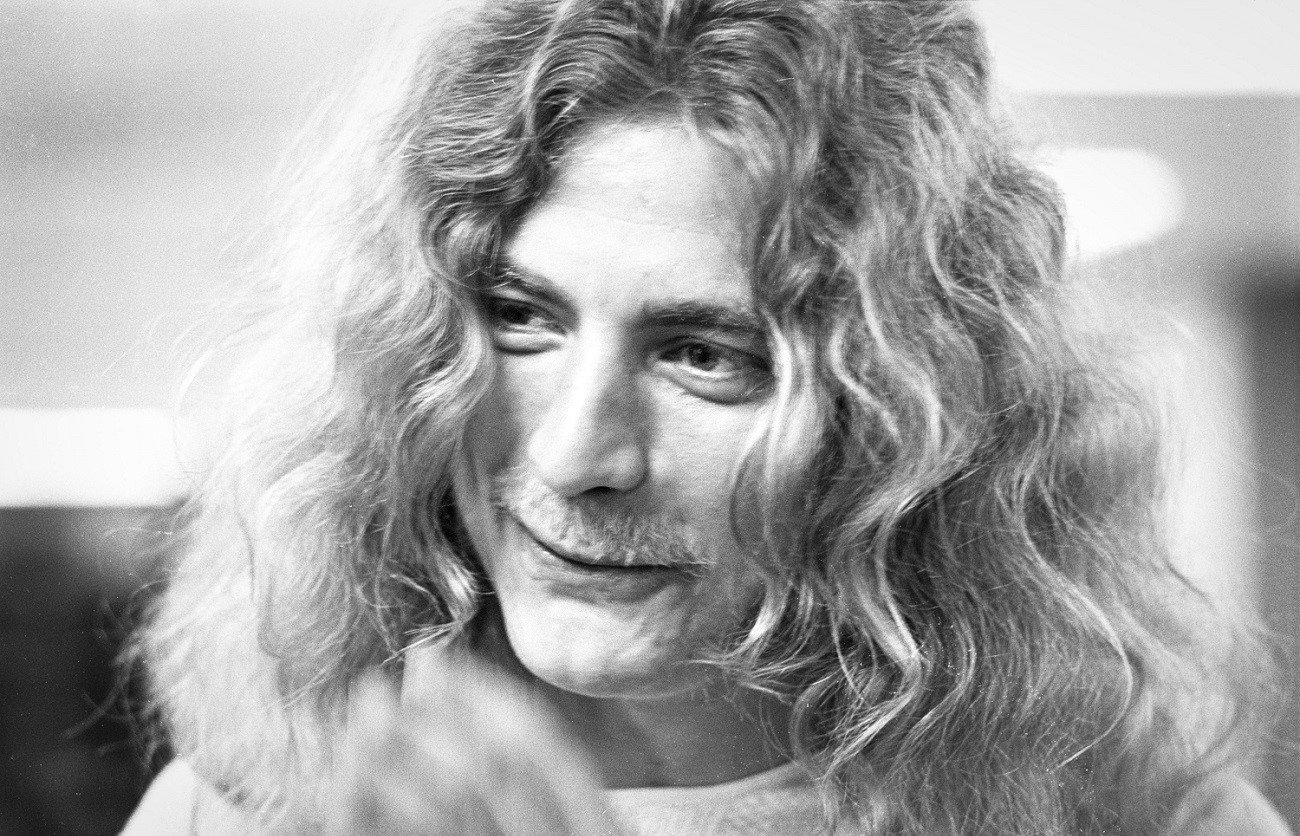 Way back in the '88, with his solo career in full swing, Plant explained his position on "Stairway" nearly two decades after its release. "It's a nice, pleasant, well-meaning, naïve little song, very English," Plant told Rolling Stone. As for singing it on his Now and Zen tour, Plant said he "wouldn't dream of it."
As far as its place in the Zeppelin canon went, Plant considered it nowhere near the definitive Zep track. (He called "Kashmir" the representative one.) A few months later, when Plant played with Jones and Page at Atlantic's 40th anniversary party, he wanted to leave "Stairway" off the setlist.
Plant sang it that night (as he did at the surviving members' '07 reunion), and that very well might close the book on his performances of the legendary track.