Robert Sheehan on His Hesitance to Play Klaus in 'The Umbrella Academy'
See why Robert Sheehan nearly turned down 'The Umbrella Academy,' and what convinced him to accept the role.
Robert Sheehan – the actor behind the drug-addicted and deranged Klaus on Netflix's The Umbrella Academy – is gaining much-deserved recognition for his role as one of the seven super siblings. However, though playing the perilous part with a commendable degree of conviction, he wasn't initially onboard to star in the show.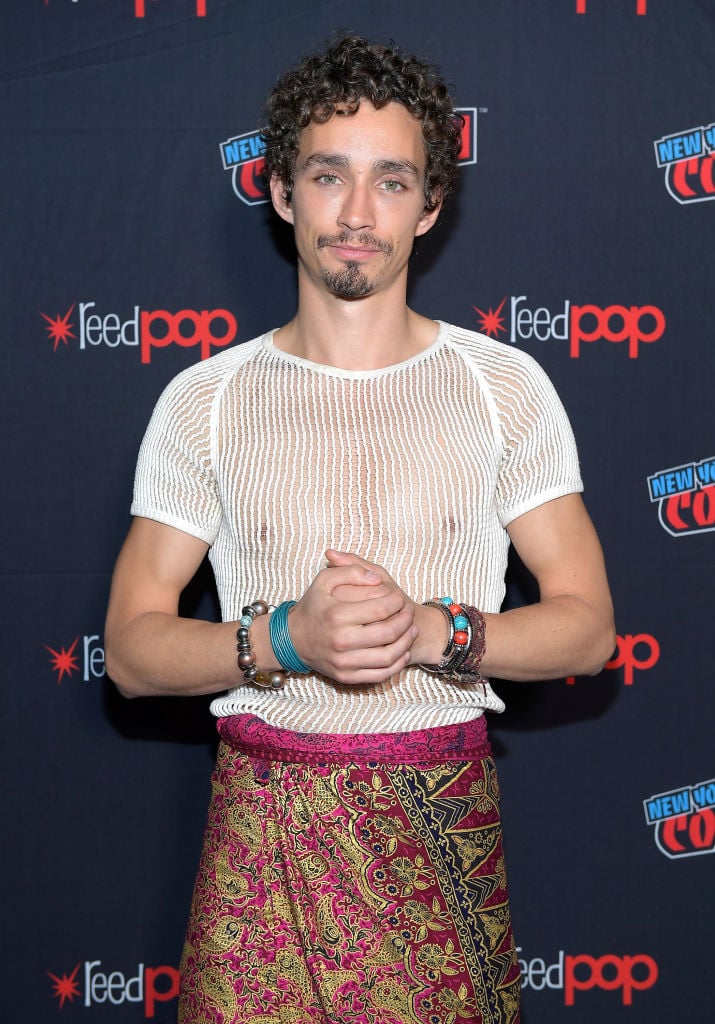 In an interview with TV Insider, Sheehan revealed:

"No, I was a little bit cagey and pressured at first, because it's this absurd thing when you're an actor and they come to you with a TV show. They come to you with one episode of a script, one. On the basis of that, you then have to make a decision that could affect the next five years of your life. It's completely bonkers. I'll let you know that the first episode was being rewritten, as well, when I read it. So, I was kind of like, "I don't know, really."


TV Insider
With not much to go on, Sheehan needed a little pushing from the show's creator – Steve Blackman – who rose to the challenge, and luckily, convinced Sheehan to sign on.
In Netflix's new series, Robert Sheehan plays a character fraught with internal conflict and overridden with "dark tendencies;" his hedonistic and haphazard character profile, though often supplying comic relief, led way to yet another of Sheehan's central concerns.
Klaus is similar to Robert Sheehan's character on the U.K. series 'Misfits'

In his interview with TV Insider, Sheehan expressed concerns regarding the obvious similarities between his roles as Klaus on 'The Umbrella Academy' and Nathan Young on Misfits.

Sheehan reported that he didn't want to veer to close to Nathan territory, likely for fear of future typecasting. In Misfits, Sheehan played a superhuman character gifted with immortality whilst completing his mandatory community service hours. A spontaneous hurricane grants him enternal youth.
While both characters retain obvious similarities – superhuman abilities, sarcastic tendencies, and sharp wit – their internal identities remain disparate. While Nathan leans towards the cold and callous, Klaus is a bit softer, and he portrays an outward nonchalance that merely acts as a cover for his suppressed trauma.
What else has Robert Sheehan been in?

Robert Sheehan is also known for starring in Mortal Engines, The Mortal Instruments: City of Bones, and Love/Hate. The first two, belonging to the sci-fi/fantasy genre, add to the actor's repertoire of extraordinary characters.

In Mortal Engines, Robert Sheehan plays an outcast living in a world hundreds of years post-civilization. He joins forces with Hester Shaw: the one woman capable of preventing London, now an unrelenting city on wheels, from taking down everything in its path.
Starring as Simon in Mortal Instruments: City of Bones, Sheehan plays the best friend to the movie's main protagonist: a young girl, who upon seeing a strange symbol, learns that she's a shadow hunter destined to slay demons.

Robert Sheehan has also appeared in The Young Offenders, Genius, Bad Samaritan, and Mute. Born in Ireland in 1988, Sheehan went onto to study film and television at the Galway-Mayo Institute of Technology; however, he missed much of his studies filming Summer of the Flying Saucer.
After failing his first year of examinations, he never looked back. Sheehan began performing stand-up comedy throughout Ireland before landing his major TV roles.