This Rock Star Covered an Elvis Presley Song About Talking Shrimp
Elvis Presley appeared in many musical movies — and not all of their songs are stellar. One of the more infamous songs from an Elvis movie is about talking shrimp. During an interview, a rock star explained why he chose to cover the song.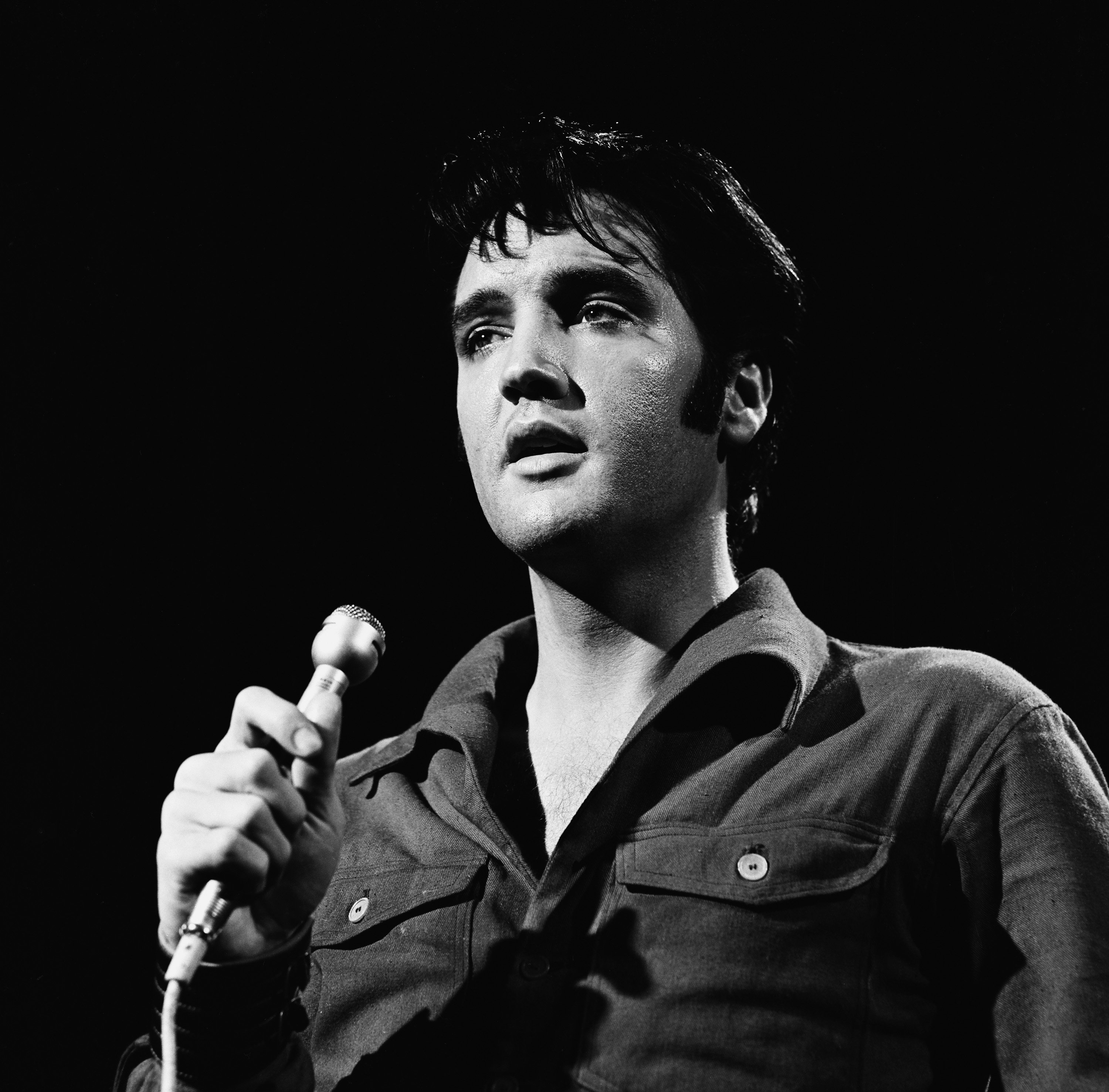 Elvis Presley's song about shrimp appeared on an infamous bootleg album
In the film Girls! Girls! Girls!, Elvis plays a fisher. In one scene of the film, the King of Rock 'n' Roll's character sings a tune called "Song of the Shrimp." "Song of the Shrimp" is the story of a talking shrimp family from the point of view of the shrimp.
The song does not have the best reputation. It appeared on one of the most infamous bootleg albums of all time, Elvis' Greatest S***. The album compiles songs from Elvis' career that supposedly didn't age very well.
Why the Pixies' Black Francis (a.k.a. Frank Black) covered Elvis Presley's 'Song of the Shrimp'
Black Francis is a rock star most known for his work with the Pixies. He also pursued a solo career under the name Frank Black. On his solo album, Honeycomb, he released a cover of "Song of the Shrimp." During an interview with Uncut, he explained his decision to record the song.
"That was prompted by Townes Van Zandt's version on his last record," Black Francis revealed. "He just barely plays the song, he just hits a chord and sings a line and cracks up, hits another chord, makes a joke … it's a really deconstructed but very entertaining version, and that was my reference point. I've still never even heard the Elvis version. It didn't click until I hit a minor chord once instead of a major, and I was able to free myself to do an interpretation of the song instead of being so literal with it."
During an interview with CMJ New Music, Black Francis commented on his changes to "Song of the Shrimp." "I did an acoustic version at a gig in Boston a couple of years ago, and I made it into a sadder, darker song," he recalled. "When I did that, it definitely became my own, as far as I'm concerned. Anyways, I thought some of the guys that played on that record have played with Elvis, actually, and certainly understand the music of that era." Notably, Black Francis said he hadn't seen Girls! Girls! Girls!, though he wanted to rent it.
The way the world reacted to Black Francis' cover of 'Song of the Shrimp'
Black Francis did not release his cover of "Song of the Shrimp" as a single. It did not chart on the Billboard Hot 100. In the same vein, Honeycomb did not hit the Billboard 200. Meanwhile, The Official Charts Company reports the song and album did not chart in the United Kingdom either. Regardless, Black Francis' "Song of the Shrimp" proved Elvis' influence was alive and well.