What Was Rocker Meat Loaf's Net Worth at the Time of His Death?
Here are some facts about the life of late rock legend Meat Loaf.
The music world is mourning the loss of legendary rocker Meat Loaf. His death was confirmed by his family who were by his side when he died on Jan. 20. Meat Loaf was 74.
Reactions to the news have been flooding social media. Here's more on that and a few things you may not have known about Meat Loaf including his real name and what his net worth was.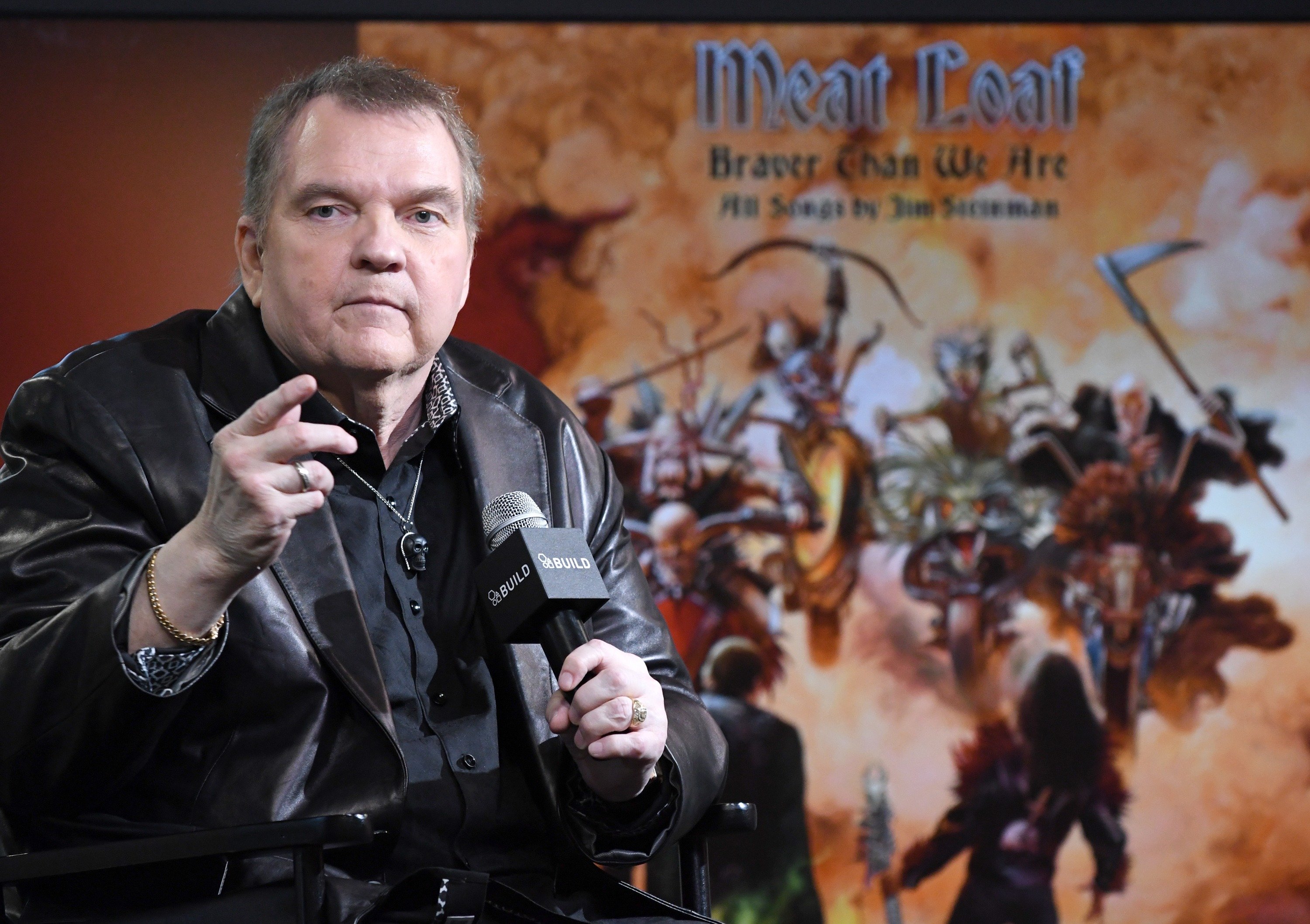 Statement from Meat Loaf's family
Meat Loaf leaves behind daughters, Pearl and Amanda, as well as his wife Deborah Gillespie, who he's been married to since 2007.
The family shared a statement on his official Facebook account that read:
"Our hearts are broken to announce that the incomparable Meat Loaf passed away tonight surrounded by his wife Deborah, daughters Pearl and Amanda, and close friends. His amazing career spanned 6 decades that saw him sell over 100 million albums worldwide and star in over 65 movies, including Fight Club, Focus, Rocky Horror Picture Show, and Wayne's World. Bat Out of Hell remains one of the top 10 selling albums of all time. We know how much he meant to so many of you and we truly appreciate all of the love and support as we move through this time of grief in losing such an inspiring artist and beautiful man. We thank you for your understanding of our need for privacy at this time. From his heart to your souls … don't ever stop rocking!"
Meat Loaf's net worth
Meat Loaf was born Marvin Lee Aday on Sept. 27, 1947, in Dallas, Texas to parents Wilma and Orvis. He was the couple's only child.
Meat Loaf attended Thomas Jefferson High School, where he played football and appeared in plays "The Music Man" and "Where's Charley?" After he graduated in 1965, he enrolled in Lubbock Christian College before transferring to North Texas State University. When his mother died in 1967, she left him an inheritance. He decided to leave Texas and relocate to Los Angeles, and that's where he formed his first band. Meat Loaf later joined the stage production of the musical Hair. He was then given the opportunity to record for Motown. He did an album with his Hair castmate Shaun "Stoney" Murphy titled Stoney & Meatloaf, which was released in 1971.
He acted in several other productions before he began working on Bat Out of Hell in 1972. However, it was not released until 1977 when producer Todd Rundgren agreed to take a chance on it. Meat Loaf went on to release several more albums with hits such as "I'd Do Anything for Love (But I Won't Do That)," "Paradise by the Dashboard Light," and "Two Out of Three Ain't Bad."
At the time of his death, he had a net worth of $40 million, according to Celebrity Net Worth.
Tributes to the late rocker
Tributes to the late star have been pouring in.
Journalist Piers Morgan described Meat Loaf as "one of rock music's all-time great characters. A wondrously talented, flamboyant, funny, outrageous and rebellious chameleon."
Broadcaster Stephen Fry tweeted: "I hope paradise is as you remember it from the dashboard light, Meat Loaf. Had a fun time performing a sketch with him on Saturday Live way back in the last century."
And author Jeff Pearlman wrote: "I saw Meat Loaf in concert back in 1996. He had four songs I knew, and each one ran about 20 minutes. But–and this is important–that's not an insult. I LOVED those songs, and he brought it hard. Amazing performer. RIP."