Roddy Ricch's Tragic Life Has Made Success Bittersweet
Roddy Rich is a successful musician but his life is filled with tragedy.
Not long ago, most music fans had not heard of Roddy Ricch's name. However, the 21-year-old has proven himself to be a rising force in the music industry.
His new single, "The Box," is attracting a lot of attention worldwide. It charted at number 3 in the U.S. and number 9 in Canada, showing that Ricch could soon be hip-hop's next star.
Although Ricch is getting recognition from fans and music critics alike, the young rapper is not exactly feeling like he is on cloud nine. For him, his recent success came at the same time that he lost something else. Read on below to find out why Ricch thinks that success has been bittersweet.
Roddy Ricch started making music in 2017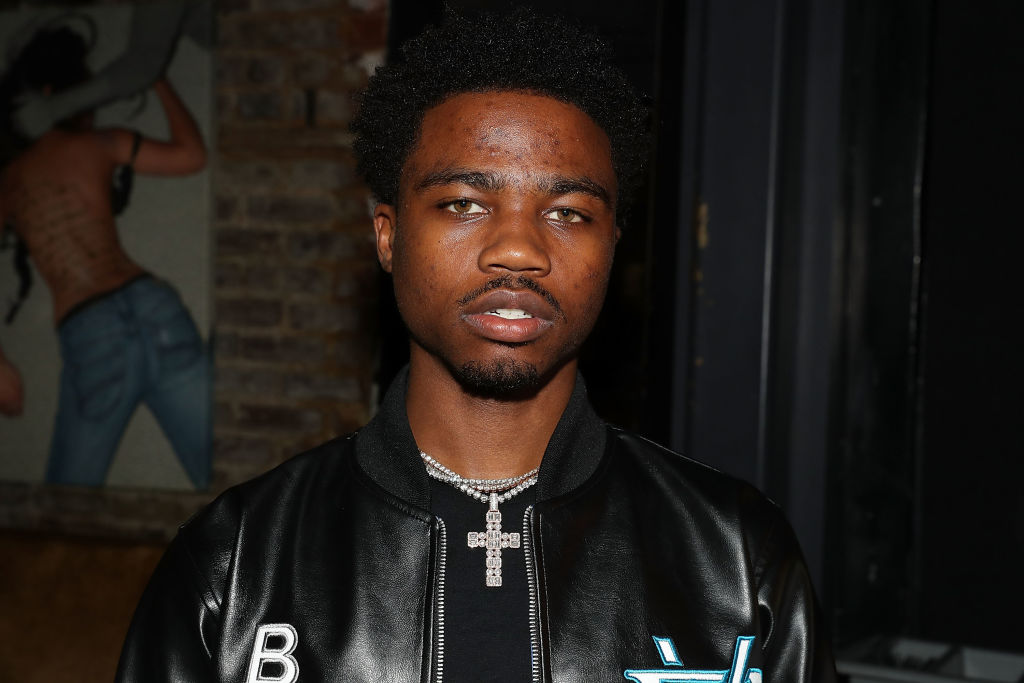 Ricch — whose real name is Rodrick Karl Moore, Jr. — first became known in hip-hop in 2017 when he released his mixtape, Feed Tha Streets. The mixtape caught the attention of various people in the industry, including Meek Mill and the late Nipsey Hussle.
A year later, Ricch was even invited to perform during a Powerhouse concert as Hussle's guest. In 2018, Ricch became more well-known when he released the song "Die Young," which he wrote in memory of the late XXXTentacion. The track ended up garnering hundreds of millions of streams on Spotify.
Ricch released his mixtape Feed The Streets II in late 2018. Unlike the first mixtape, this one ended up charting, and it peaked at number 67 on the Billboard 200.
Ricch continued getting more success in 2019. He collaborated Hussle and Hit-Boy on the song "Racks in the Middle," which turned out to be Hussle's last single before his death. The song got a lot of attention because of when it was released.
Aside from Hussle, Ricch also worked with DJ Mustard on the song "Ballin'," which peaked at number 12 and became certified platinum.
In December, Ricch's solo album Please Excuse Me for Being Antisocial came out and charted at number 1. The album included his hit song "The Box."
Roddy Ricch has been nominated for three Grammy Awards
Ricch's work has also been recognized by The Recording Academy because the rapper is a nominee in three categories at the upcoming Grammy Awards. The song "Ballin'" that he worked on with DJ Mustard has been nominated for Best Rap/Sung Performance.
Meanwhile, Ricch's two other nominations are for the song "Racks in the Middle," which has been nominated for Best Rap Performance and Best Rap Song.
Roddy Ricch lost a friend who he can celebrate his success with
For Ricch, a part of his success is due to his association with Hussle, who passed away in March 2019 after being fatally shot in Los Angeles.
This is why Rolling Stone described the two Grammy nominations for "Racks in the Middle" as a bittersweet thing for Ricch. He told the news outlet: "I got a portrait of Nipsey at my house, bro. I got to put a platinum plaque by that, and my brother is not here to share that with me. That's his first platinum single. We did that together. That hurt me… But at the same time, that's life."
Ricch expressed this feeling for his followers on social media as well. After learning of his nominations, Ricch tweeted: "Grammy-nominated in the studio shedding tears, all this money power fame but I can't make you reappear."
"That line just hit me because it was, like, although we are Grammy-nominated, and although it's one of the greatest accomplishments, how it came about was just crazy," Ricch later said to the Los Angeles Times.
Nevertheless, Ricch still seems to appreciate the nominations a lot, sharing that they are a "blessing" to him.