How a 'Rogue One: A Star Wars Story' Editor's Voice Ended up in the Film; INTERVIEW With Kevin Hickman
Seeing the final product of a blockbuster movie is fun and obviously what you go to the movies to see. But behind all the special effects and actors, lie months and often years of development. That obviously includes editing, which can make or break a movie. Showbiz Cheat Sheet got to talk to one of the first assistant editors of Rogue One: A Star Wars Story, Kevin Hickman, about his time on that film along with several other projects he's done. And in the process learned how an editor ended up as one of the voices in one of the biggest movies of 2016. 
Kevin Hickman is a movie editor who's worked on several big-budget films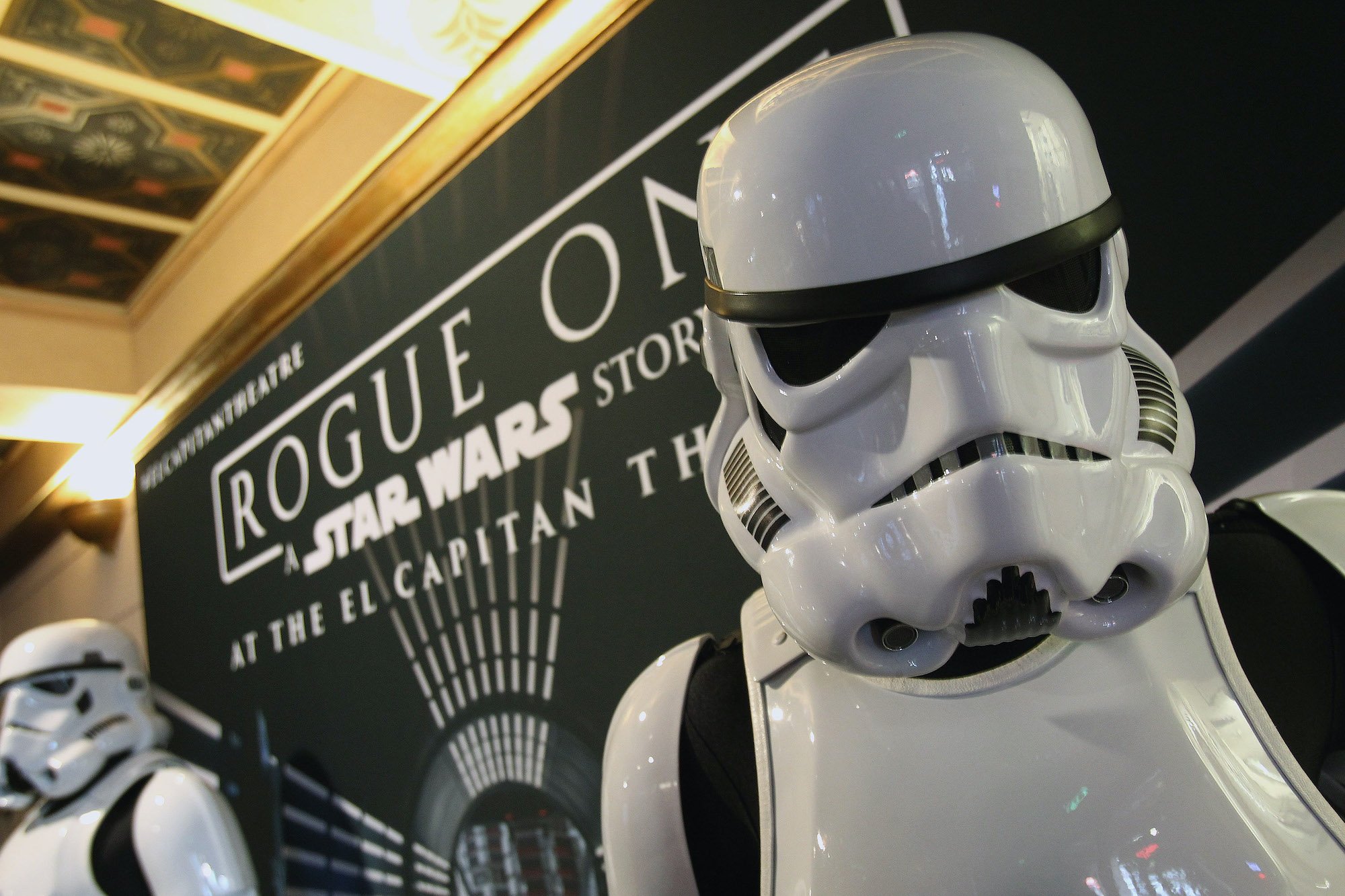 RELATED: Here's What 'Rogue One' and 'The Mandalorian' Can Teach 'Star Wars' About Good Spin-Offs
Hickman went to college at the University of North Carolina to pursue directing but decided he would be able to advance his career in more ways if he went the editing route. And he really didn't look back. 
"I fell in love with how you can manipulate emotion, emotions by editing," he says, explaining how he can change an "entire scene" or movie by just the editing. 
Hickman's gone on to work as first assistant editor, assistant editor, and more on a lot of big-name films like Suicide Squad, Justice League, and Nightcrawler. But he also has a range of projects, too. And he explains that throughout all the different genres — he's been a visual effects editor on a comedy like Confessions of a Shopaholic and an assistant editor on an animated feature like Monster House — there's a throughline.
"There's all kinds of like styles to editing. There's a reality documentary, you know, television, comedies," he says. "There are all different kinds of editing styles, but they all have one thing in common, and that is to tell a story."
One of Hickman's most recent projects was to do previs (previsualization) for Shadow and Bone, which were some of the most elaborate previs he had to do even on a large-scale project. One of his biggest childhood inspirations was Star Wars. And that makes his work on Rogue One pretty full-circle. 
While working on 'Rogue One,' Hickman's voice actually ended up in the final cut of the movie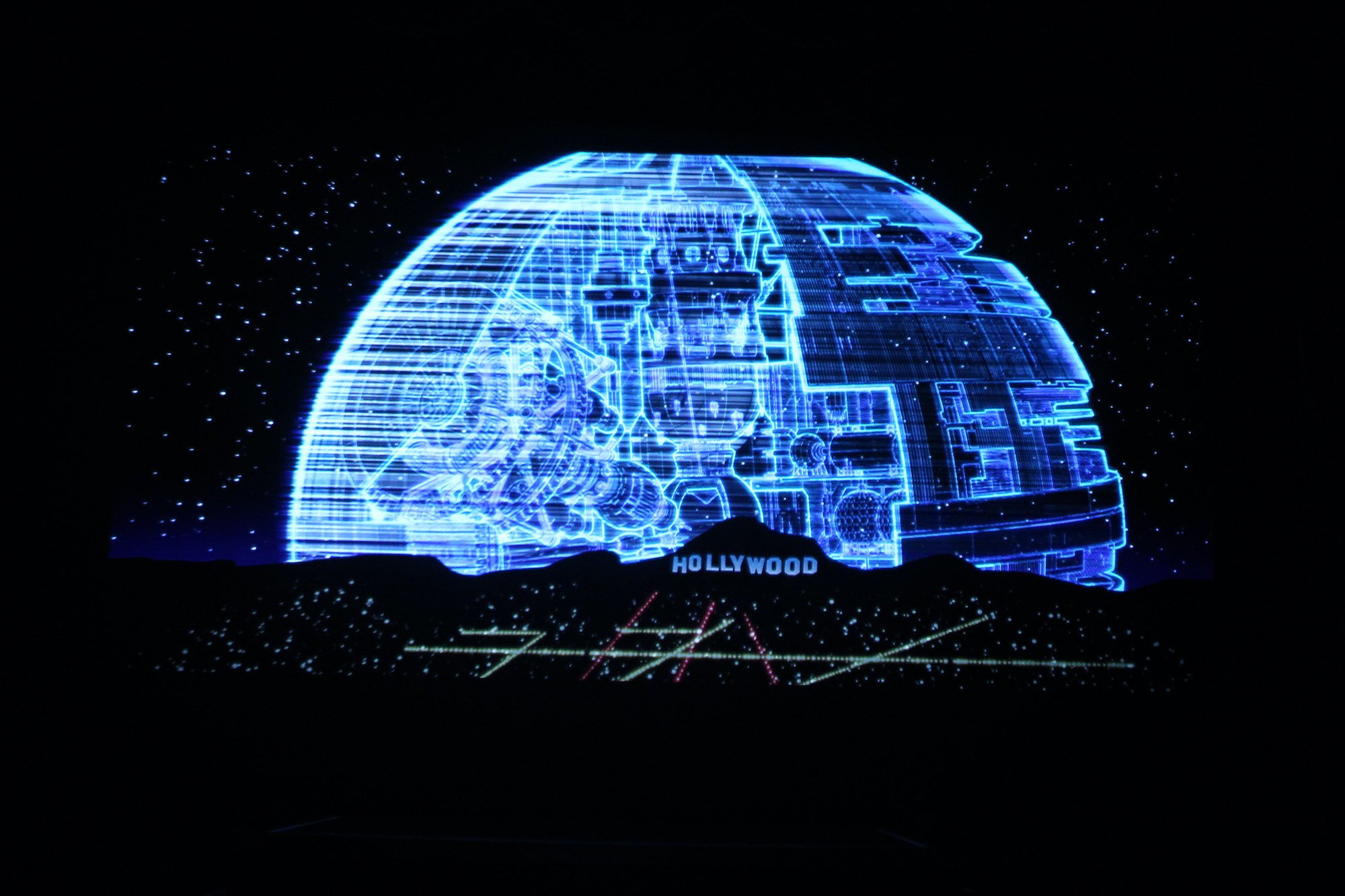 Rogue One: A Star Wars Story, went through some pretty extensive reshoots. After those, editor John Gilroy asked Hickman to join the film and Hickman jumped on the project. Not only did he go to London for post-production, but he finished work on the movie at Skywalker Ranch. 
During the editing process is when Hickman's voice ended up as an X-Wing pilot in Rogue One.
"The third act of the film was one of the most heavily concentrated areas of the film that we worked on editorially," Hickman says. "So when I was working on the film, I was working with the editor, John Gilroy, and we spent a huge portion of our time working on the third act, which is [when] they get to Scarif, there's a battle in space and there's also a battle on the ground. There's a lot of parallel action going on."
Hickman revealed that this portion of the movie called for a lot of postvis, which is something editors create to show directors a mockup of what the final product could look like. They're animations that fill in for the special effects, since ILM (Industrial Light & Magic, Lucasfilm's visual effects company) takes a while to churn out a final product. Hickman made a lot of these for the third act of Rogue One, including a dogfight scene.
"We were trying to figure out like, how do we learn that this guy's got a TIE fighter behind him. He's going to shoot him," Hickman says. "And, you know, we grabbed a microphone and just recorded, put it in the movie and the director liked it and kept it. And so that was a really cool moment for me to brag on my friends that I got to be an X-Wing pilot."
Hickman is proud of the editing choices his team made in that third act of Rogue One, because the "the third act really made the film what it is," for him, and that all came from the editing they did together.
Hickman has also worked on smaller films, like Terrence Howard's 'Triumph'
But it's not all big-budget films. In fact, some of his proudest moments have come from smaller movies, like India Sweets and Spices, which is premiering at the Tribeca Film Festival, or Triumph, which is already out. That one stars RJ Mitte as Mike, a teen who's working to be a wrestler but has cerebral palsy, and Terrence Howard as Coach Cutting. It's based on a true story. 
"We didn't have a lot of money and have didn't a lot of a big budget or a lot of days. So I feel really good about making the film with the amount of material that we had," Hickman says. "I mean, we had some pretty big wrestling scenes and… there wasn't a lot of days to shoot these scenes, like on a bigger film… On Triumph, we had a day to shoot some of these scenes. So I feel like at the end of the day, like, yeah, I'm really proud of that film, what we were able to accomplish during the limitations we had." 
In addition to that limited timeframe, Hickman also said that Howard did a wonderful job on the movie. 
"He did his homework and he came prepared and gave me something different for every take," Hickman said. "Every take was, you know, I could have gone any direction with the material that he gave me. And I like what we came up with at the end of the day." 
RELATED: 'Star Wars': Here's Why the Disney+ Rogue One Prequel Series About Cassian Andor Might Top 'The Mandalorian'