Romantic Things 'The Pioneer Woman' Ree Drummond Said About Her Husband, Ladd Drummond
The Pioneer Woman loves to brag about her husband, Ladd Drummond. She often posts updates about him and his work on the Drummond ranch. Ree Drummond just can't imagine life without her cowboy. Here are some of the most romantic things the Food Network star said about him.
Ree Drummond says Ladd Drummond is a 'vision'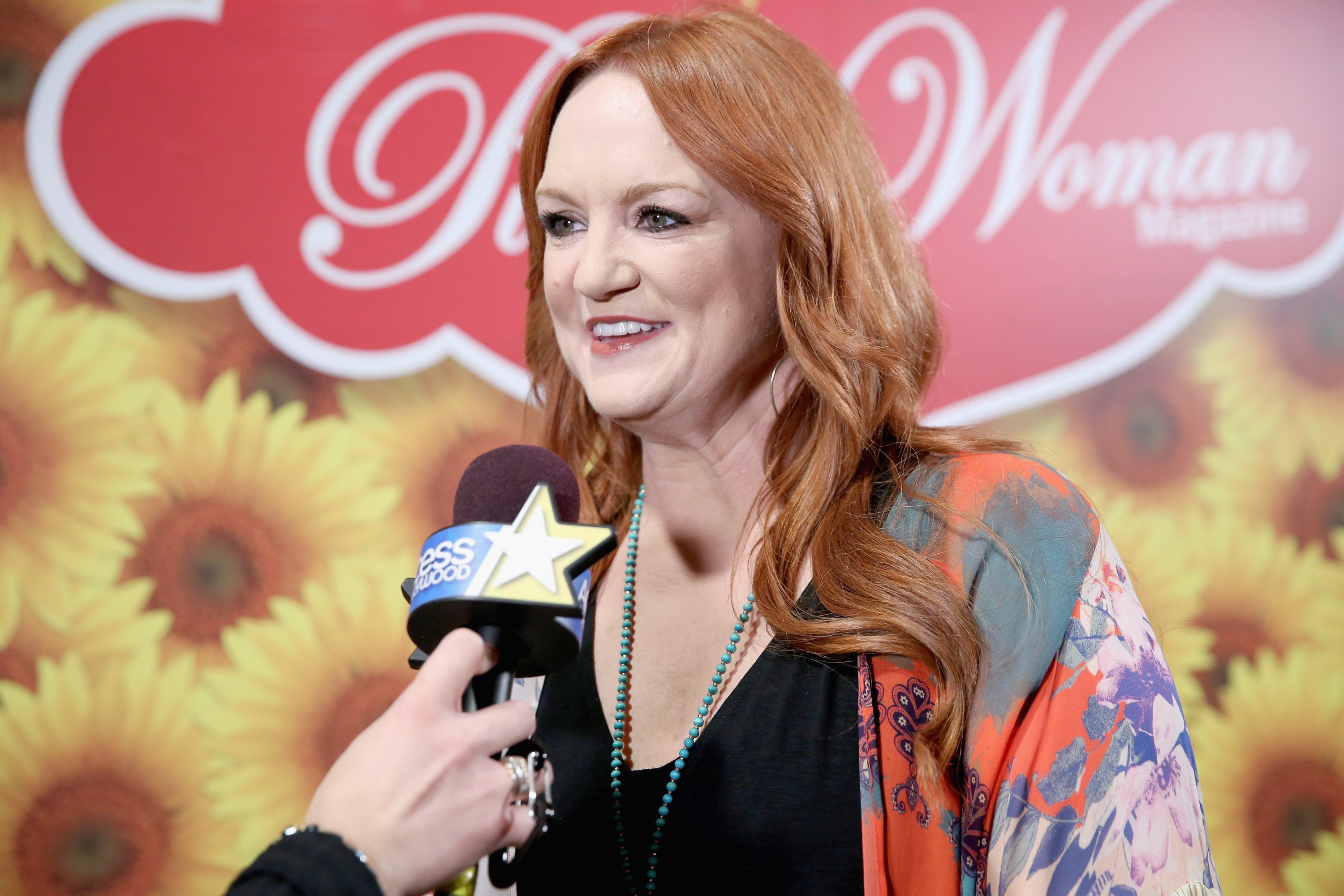 In her book, Black Heels to Tractor Wheels, Drummond writes about the first time she saw Ladd. She says she saw him from across the room at a bar. She describes him as a "vision." Drummond says Ladd was "tall, strong, and mysterious." When she first saw him, he was drinking beer and she noticed his jeans and cowboy boots.
Another feature Drummond noticed was Ladd's hair, which she describes as "short and silvery gray." She says his hair was "much too gray for how young his face said he was" but she says it was just gray enough so that she was remind of Cary Grant in North by Northwest. Drummond says she was also happy when she looked at his hands and saw that they were "big and strong." (Here's how Ree and Ladd Drummond spend date night out.)
Ladd's voice makes Ree Drummond 'weak in the knees'
During their early days of dating, one of Drummond's favorite moments was when Ladd called her on the phone. She says he often called her early in the morning or right after one of their dates. According to the Accidental Country Girl, Ladd's voice made her weak in the knees.
Drummond was obsessed with Ladd's voice. She says during the time they were dating, his voice not only "weakened her knees" but also "destroyed" her ability to focus and "ruined" her resolve. Drummond says when she heard Ladd's voice it made her want to see him again so she could "melt like butter" in his arms. (Here's the favorite romantic dish Drummond loves to make for Ladd on date night.)
Ree Drummond describes Ladd's arms as 'ample' and 'amazing'
Drummond also found Ladd's arms intoxicating. In her book she talks about how much she loved being held by her Marlboro Man. She spends quite a bit of time in her book (and on social media) talking about how muscular his arms are. She isn't shy when it comes to telling everyone how handsome she thinks her husband is.
Drummond says Ladd's arms were "bulging, with muscles wrought by a lifetime of intense physical labor." She says his arms are strong but also soft and she loved when she was able to get close to him while they were dating.
For Drummond, Ladd's arms were like magic. She says she felt all kinds of good feelings when he hugged her. She would forget about her problems and just sink into his arms. In her book, she says there was "something magical" about Ladd's arms.
RELATED: 'The Pioneer Woman' Ree Drummond Reveals the 'Longest Meal of Ladd's Life'
Follow Sheiresa Ngo on Twitter.