Romeo Miller on How He Knew His New Girlfriend Was Sent From God
Romeo Miller has never been too open about his personal relationships. Despite rumors of him dating Angela Simmons, walking arm and arm with a woman on a red carpet has never been Miller's thing. This is why fans are anxious to know more about the former Growing Up Hip Hop star's new girlfriend. Miller says his new lady was sent from God.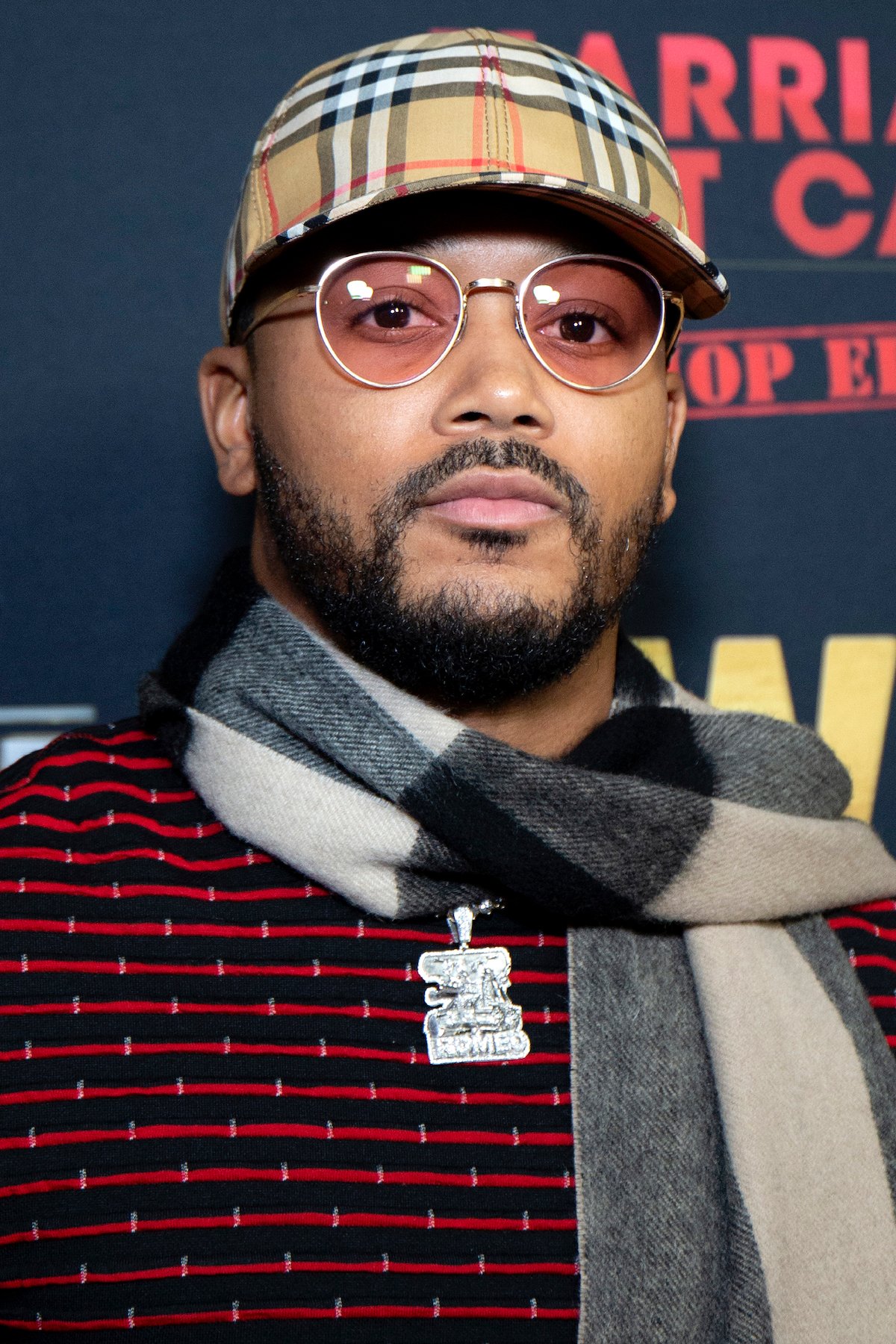 Romeo Miller was previously vying for the affection of Angela Simmons
Miller and Simmons are producing partners for the We TV reality series Growing Up Hip Hop. The two's close friendship has been a major storyline on the show, with Miller wanting to take things from platonic to romantic. Simmons however has had hesitations, preferring to keep Miller in the friend zone.
Despite such, Miller never hid his love and desire for Simmons. She's used Miller as a soundboard and confidant to speak to regarding her love life. Through it all, Miller maintained a commitment to their friendship, despite his closeness with Simmons being a problem for some of his girlfriends. He admits to losing a girlfriend at one point due to his relationship with Simmons, which he later regretted.
Related: 'Growing Up Hip Hop:' Bow Wow Says He's Not Ready For a Romantic Relationship With Angela Simmons
Season five of the series documents the crumbling of Miller and Simmons's friendship. Miller admits to choosing to distance himself from Simmons, believing the two simply grew apart. Simmons believes Miller became frustrated due to her not wanting to have a romantic relationship. She says she was hurt by his actions and felt blindsided by his decision to seemingly end their friendship without having a conversation with her about it.
The show's fifth season also marked Miller's final season as a cast member. He cites being upset with producers over the belief that they exaggerated issues between he and Simmons as a reason for quitting the show altogether.
Romeo Miller debuts new girlfriend and says God sent him a sign that she's the one
Miller isn't letting Simmons denying him a relationship keep him down. The former child rapper recently debuted his new girlfriend, Drew Sangster, to his 2 million Instagram fans. In a heartfelt Thanksgiving Day post, Miller captioned a photo of him giving Sangster a forehead kiss, "Thankful I accepted that Thanksgiving invite, I could get use to this @drewsangster. Yesterday was a good day."
Madame Noire reports that Sangster is reportedly an actress. Miller opened up about his new relationship on his FOX Soul talk show, The Mix. He says that he's been taking time off to focus on his spiritual journey and says he prayed for clues for new love.
Related: Who Is Angela Simmons' New Man, Daniel Jacobs?
"I been single for about four years and I told God, no matter how good I think someone is, I'll let Him reveal who He knows is good for me," he said. "My prayers always consist of a clear sign."
Miller says he received a sign by an action from Sangster prior to Thanksgiving.
"Drew, we've been cool for a long time. But after sending me a book to read each month during the pandemic, a handwritten letter of '138 reasons why I'm happy I simply met you,' and that Thanksgiving invite, I think that was pretty clear.," he says. "That was my sign. At least to me."
Miller says he's happy to share the new joy in his life but commits to maintaining a level of privacy for himself and Sangster.