Ron Howard Discovered 1 of His First Movie's Stars in a Ringo Starr Film
After his Happy Days tenure and even longer after his eight-year run on The Andy Griffith Show, actor Ron Howard began his directing career in earnest.
He directed Grand Theft Auto in 1977, after which he moved on to a few well-received television movies (including one starring the legendary Bette Davis). But in 1982, Howard showed he was more than capable of a big commercial hit with the comedic film set in a morgue, Night Shift.
Night Shift starred former Happy Days alum Henry Winkler and introduced rising actor Michael Keaton. The movie also gave a big break to an actor that got noticed in, of all places, a Ringo Starr film.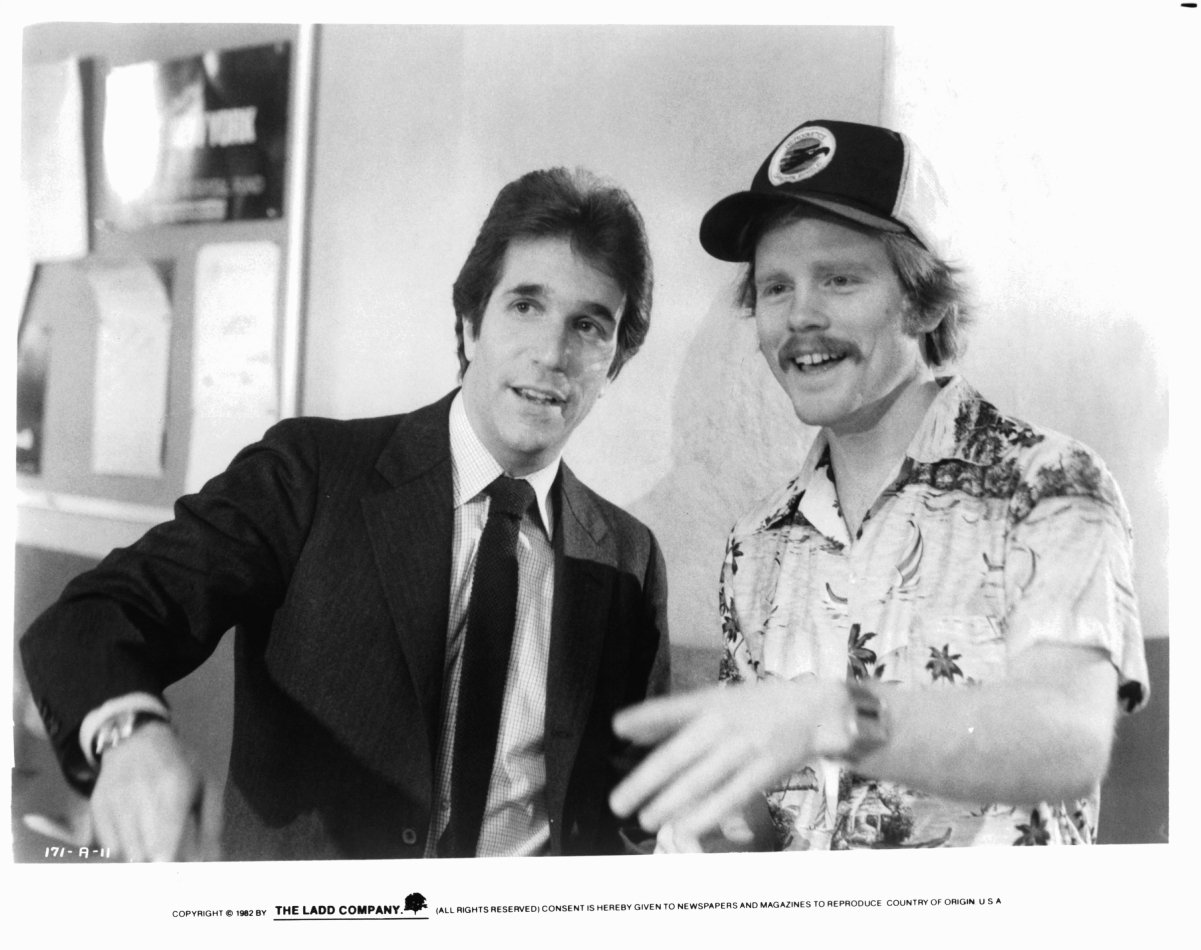 Ringo Starr starred in 1981's 'Caveman'
The former Beatle's film career began when the world caught his impressive performance in the musical group's first movie, A Hard Day's Night. One critic at the time said that Starr emerged "as a born actor. He is like a silent comedian, speechless, and chronically under-privileged, a boy who is already ageless." (via Starr, Ringo: With a Little Help)
Once the musical group disbanded in 1970, Starr continued his recording career but kept his side gig as an actor going. He starred in the 1969 film The Magic Christian alongside Peter Sellers and Raquel Welch. He subsequently appeared in Blindman, That'll Be the Day, Son of Dracula, and in 1981 the comedy Caveman.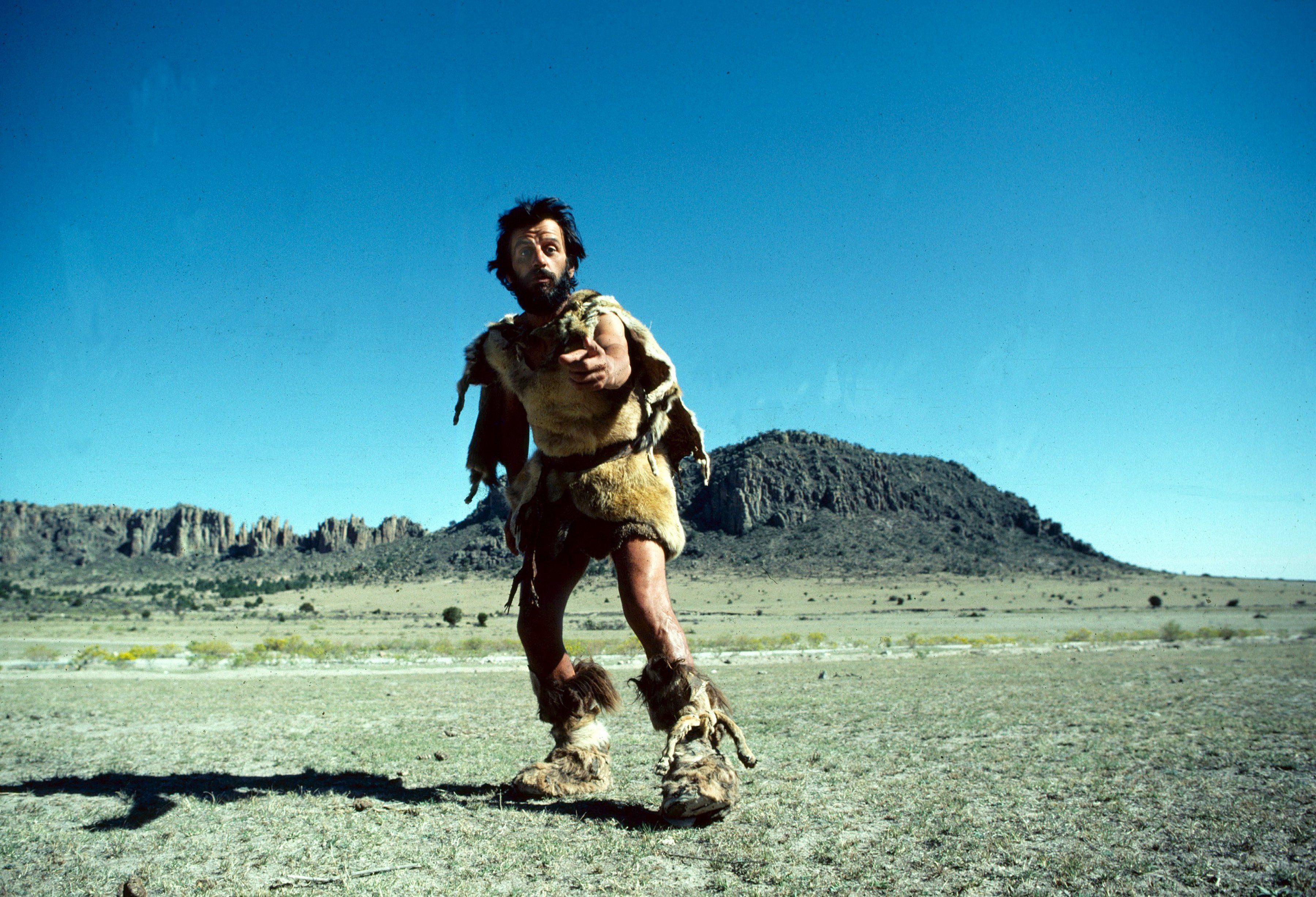 "Set in prehistoric times, Caveman and its simple plot revolve around a mild-mannered caveman named Atouk, played by Ringo," Michael Seth Starr (no relation) wrote in his biography of the musician and actor. "The movie's dialogue consists mostly of grunts and monosyllabic words and phrases invented for the movie."
It was on the set of Caveman that Starr met his wife, Barbara Bach.
Howard's 'Night Shift' caused the director some anxiety
Howard had released Grand Theft Auto in 1977 and so by the time of Night Shift's 1982 release, according to the film's star Henry Winkler, the director was feeling the anxiety that comes with the territory.
"Ron asked me to be in his first film for a major studio for Warner Brothers," Winkler told the Television Academy Foundation in 2006. "I thought, 'Well, I just played the Fonz for ten years, so maybe I'll play Ron now, I'll play Richie. So I took [the role of] Chuck in Night Shift.
"Ron Howard was very nervous, because he was young," he added. "He didn't know if the crew and the cast of that size in a major motion picture would listen to him, would have respect for him."
The Arrested Development actor explained that Howard had nothing to worry about as he proved his natural skill for leadership on the film's set.
Ron Howard found this 'Night Shift' star in Starr's 'Caveman'
As Howard told The Washington Post in 1982, when he and his wife went to see the new film Caveman at that time, he discovered Shelley Long, the actor who went on to fame as Diane Chambers in the NBC sitcom Cheers.
"Cheryl and I had seen this Ringo Starr movie Caveman, which worked okay on sort of a dopey physical level, and we came away talking about "the blonde" — who, it turns out, was Shelley," Howard said.
In Night Shift, Long played prostitute Belinda Keaton who helps Winkler and newcomer Michael Keaton open a brothel out of the morgue in which the two men worked.
"She came to us dressed like a hooker, read with Henry and was terrific right away," Howard added. "Their scenes were already cooking, even on the videotape."