Ron Howard Said This Hollywood Icon Gave Him 'Confidence' At the Start of His Filmmaking Career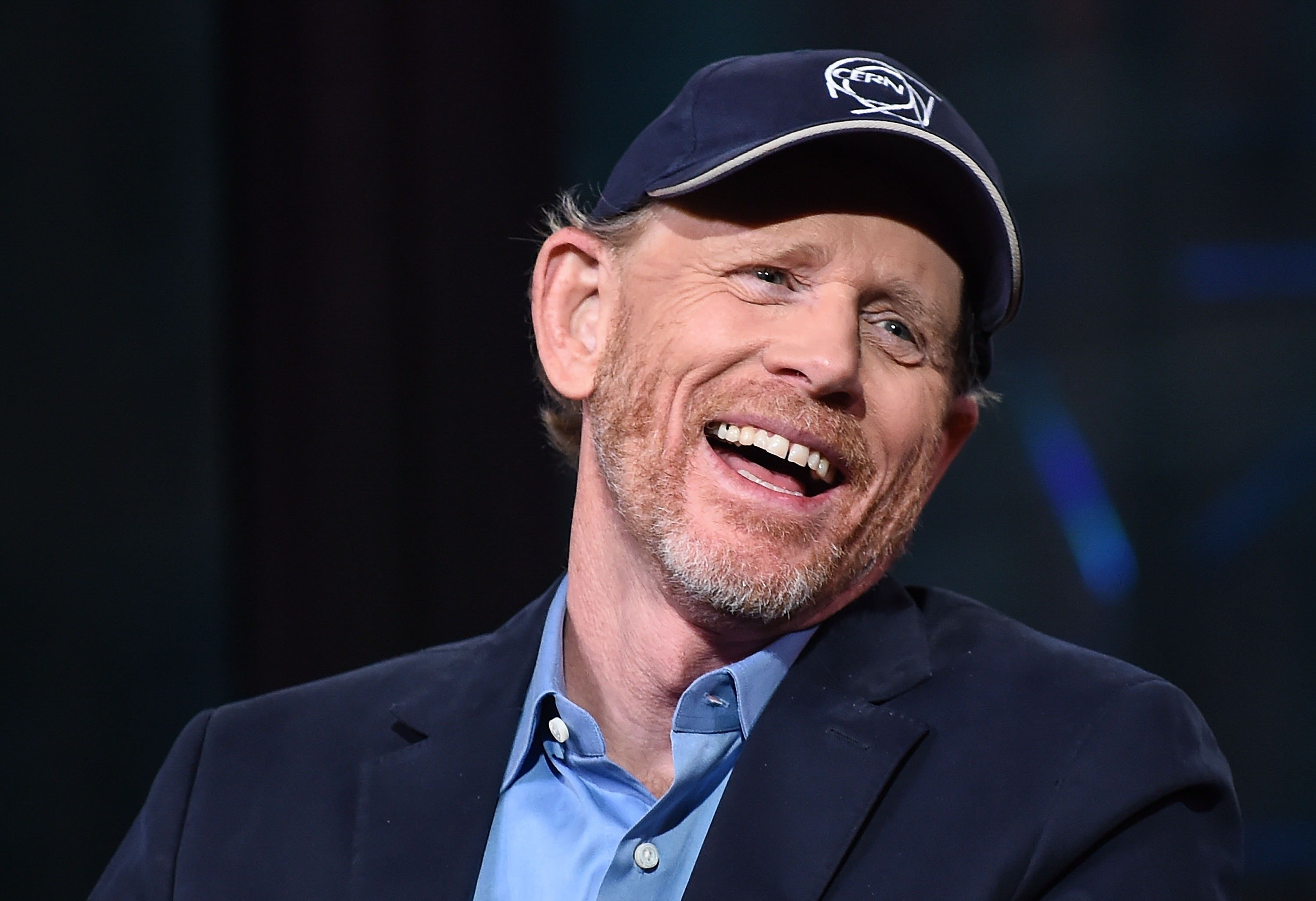 When actor Ron Howard's ambitions to become a film director finally began to materialize, he faced self-doubts and misgivings.
In one of his earliest projects, the Oscar-winning filmmaker got some hard-won praise from a Hollywood legend who was not known for handing out compliments. Her words helped bolster his vision for his career.
Howard and his 'Happy Days' alum together created this TV movie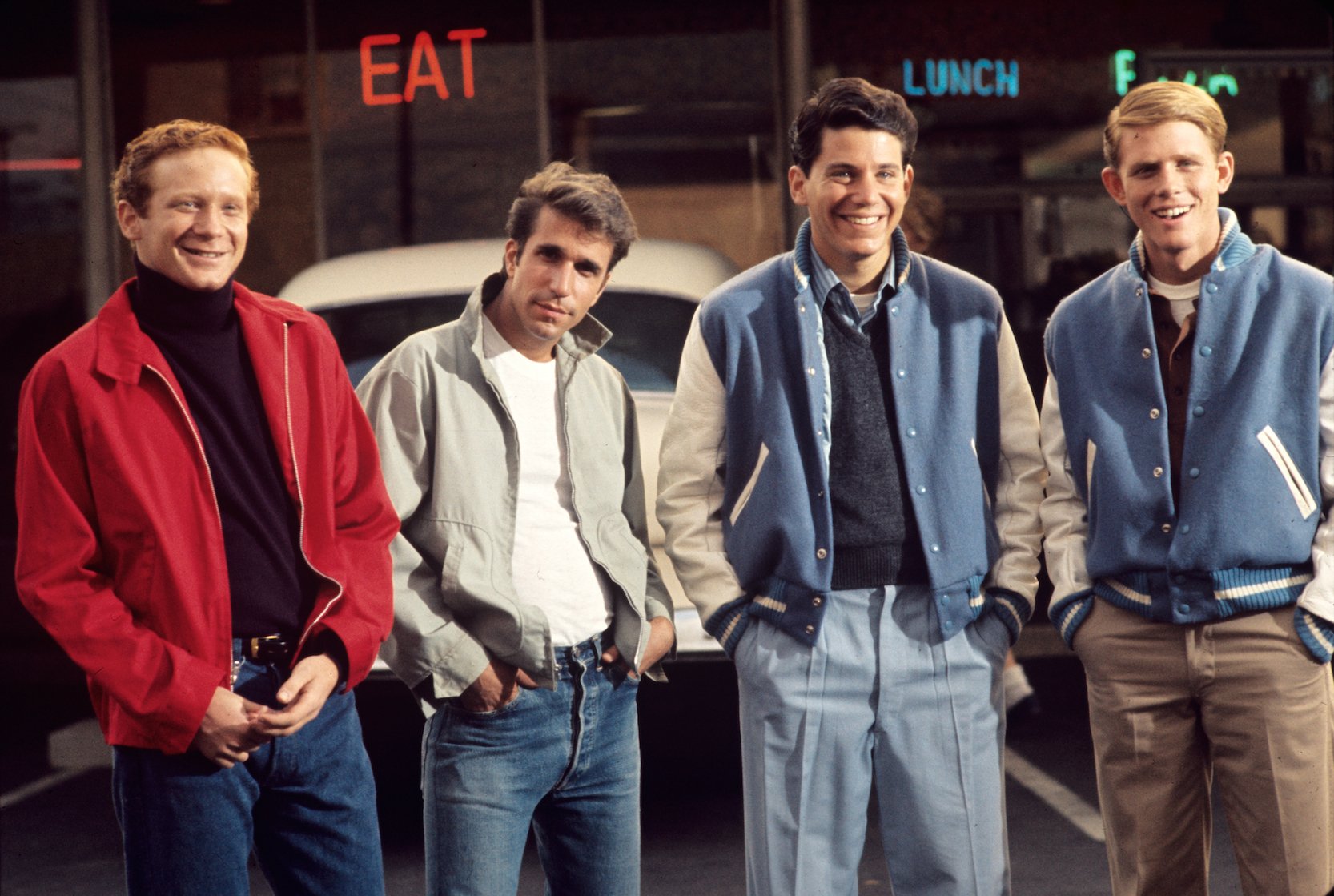 In 1980, Howard knew he wanted to pursue directing even more than acting and left his role as Richie Cunningham on Happy Days. Thanks to his show co-star Anson Williams, he began work that year on a television movie called Skyward.
Based on a story written by Williams, the small-screen film centered on an older flight instructor who teaches a young girl with a disability how to pilot a plane.
"Anson Williams really wanted to get Bette Davis to play the part of this flight instructor," Howard told the Archive of American Television. "It's the story of this elderly flight instructor who kind of grudgingly agrees to teach a paraplegic girl to fly."
Skyward, Howard said, was the first project that "really was the piece of film that helped convince studios that I could direct features."
Bette Davis took a while to warm up to Howard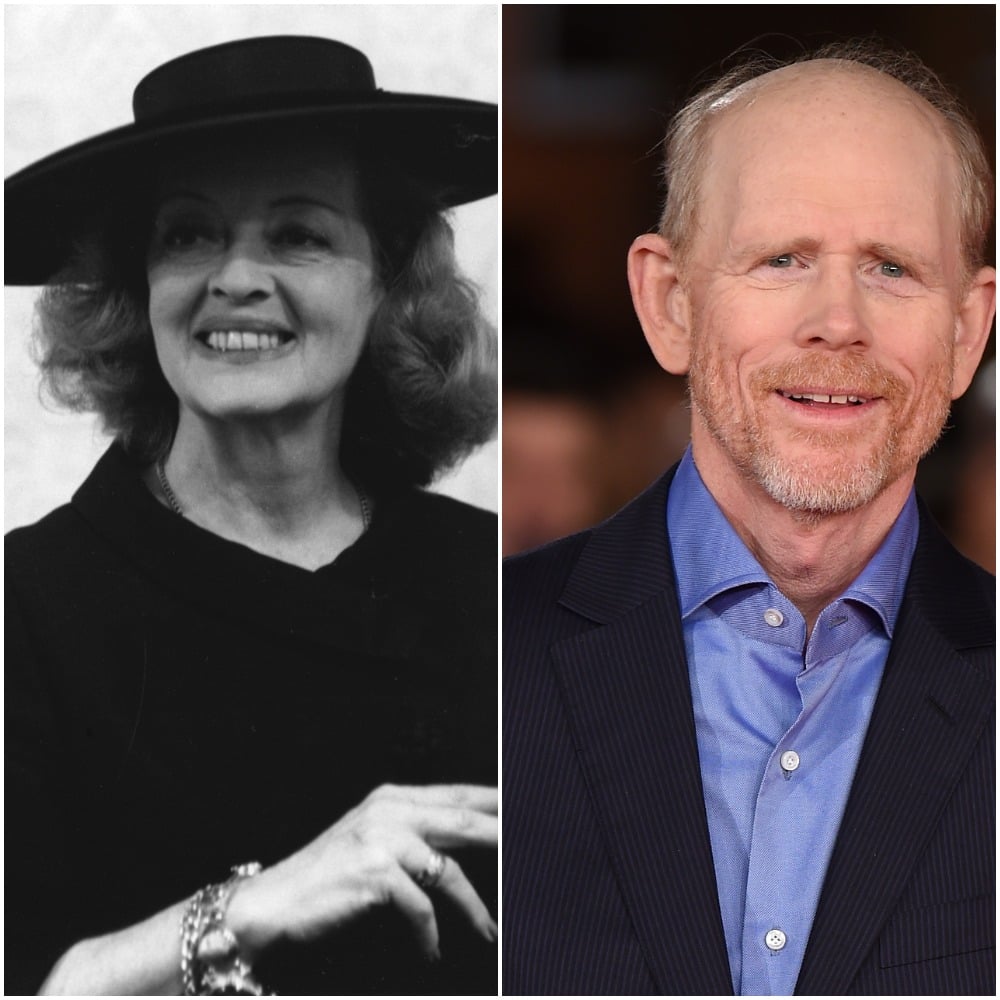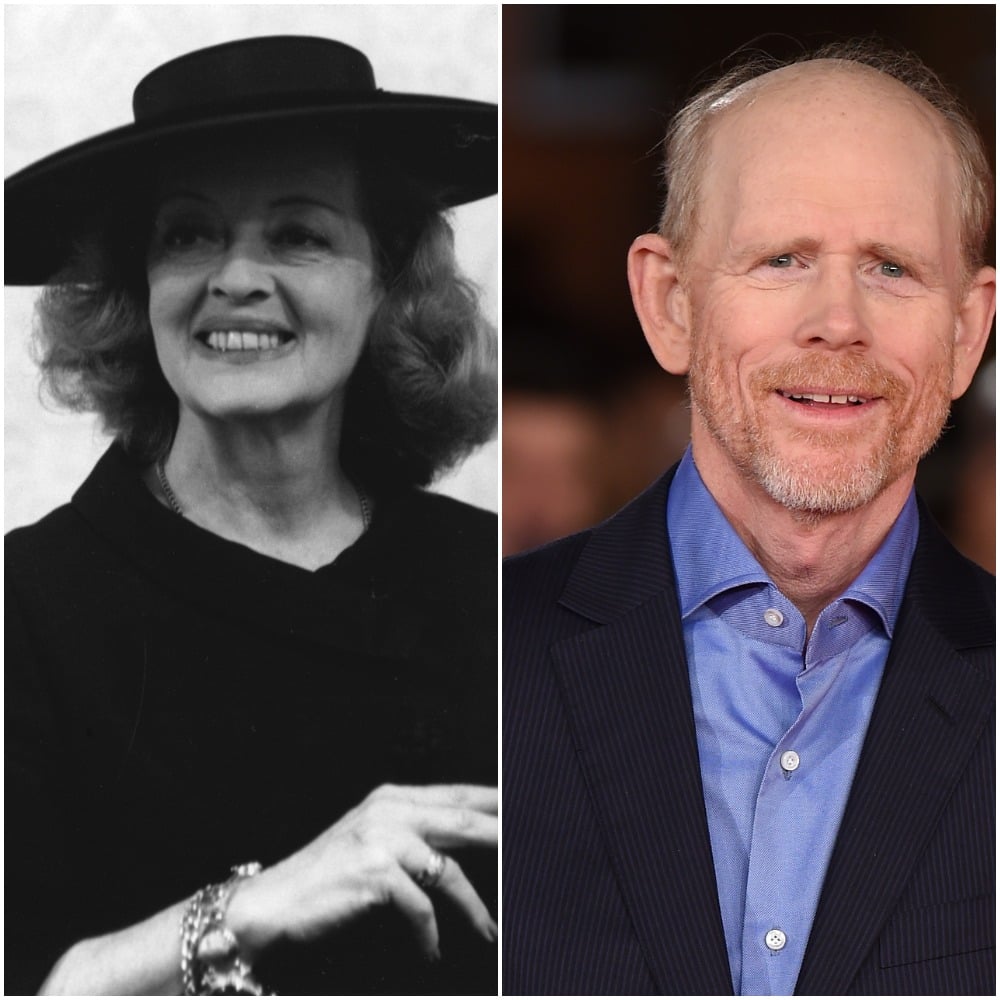 The legendary actor who starred in her heyday in memorable films including Now, Voyager; All About Eve; and Jezebel, was not pleased to be working with novice actors and as well, with a novice director.
Davis, who died in 1989, made her feelings very clear to Howard.
"I talked to [Davis] on the phone a little bit, and she kept calling me 'Mr. Howard.' And I kept saying, 'Please call me Ron.'"
The Splash director recalled her very honest remark to him.
"She said, 'No, I'll call you Mr. Howard until I decide whether I like you or not' and hung up the phone." She continued calling him 'Mr. Howard' through rehearsals.
Once Davis felt that Howard was qualified to do his job, she eventually began calling him "Ron" and he added, "patted me on the ass."
Davis ultimately championed Howard
The veteran actor not only warmed up to Howard; she threw her support behind him wholeheartedly, as Howard recounted.
"She was very complimentary in the end," the Hillbilly Elegy director said. "She said something that meant a lot to me at the moment and later I realized just how complimentary it was. She said, 'You could be another Wyler.'"
Davis was referring to William Wyler, the three-time Oscar-winning director of three films: Ben-Hur, The Best Years of Our Lives, and Mrs. Miniver.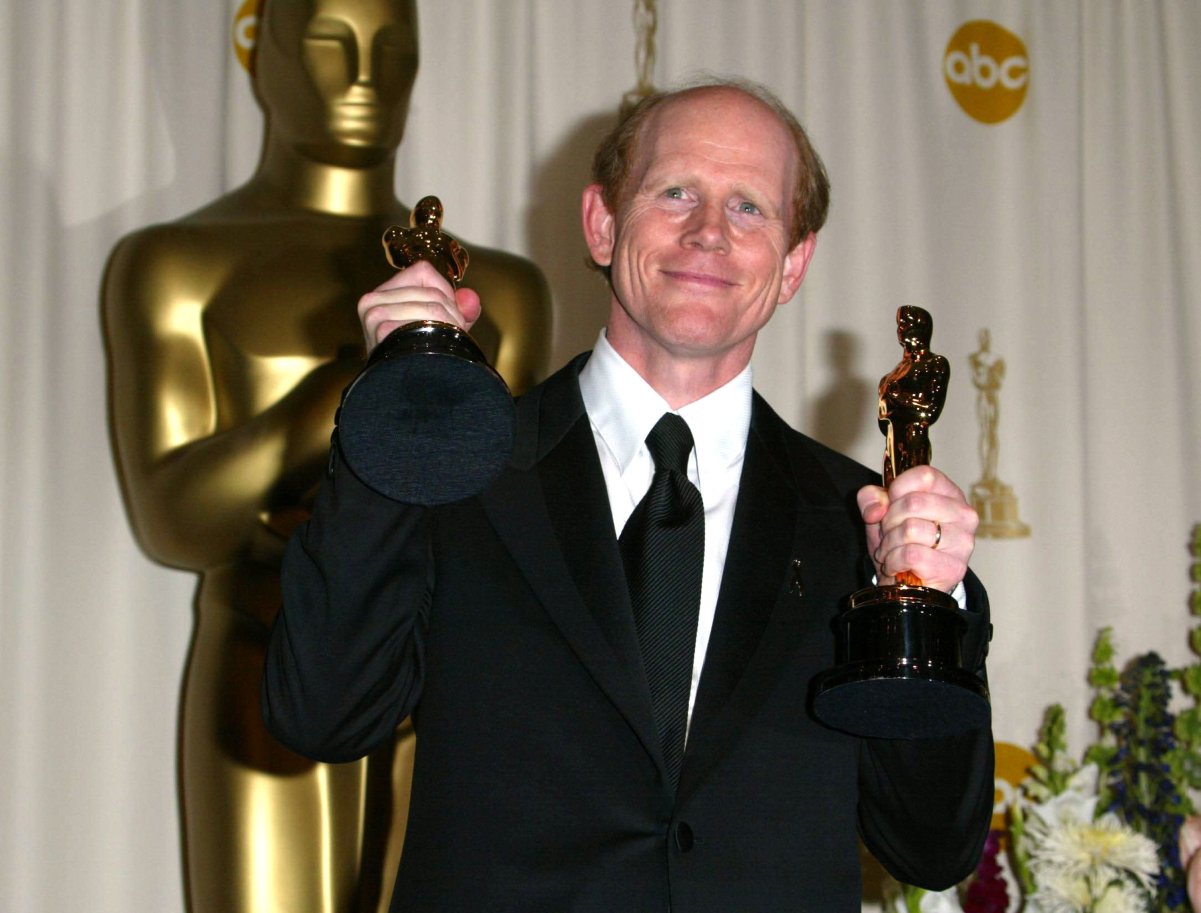 "I later found out that she'd done a lot of her best work with William Wyler, the great, great director. And even later, I found out that at one time she'd been in love with William Wyler and really put him on a huge pedestal. So that was probably the greatest compliment she could pay to a new director."
Davis' words, the director said, "certainly gave me the confidence to be able to take on a project a few years later like Cocoon that starred so many great talents and feel that I'd know how to interact and gain their trust and be effective as a filmmaker."
Howard went on to fulfill Davis' prophecy, so to speak, and win his own Best Director Oscar 22 years later for A Beautiful Mind.