Ron Howard's Sweet Tweet Recalls His 1st Date With Wife Cheryl: 'The Love of My Life Ever Since'
It's unusual in Hollywood to see an enduring love like that of Ron Howard and his wife Cheryl. The couple has been married for more than four decades and in a recent tweet, the acclaimed director romantically celebrated the anniversary of their first date. Now that's true love.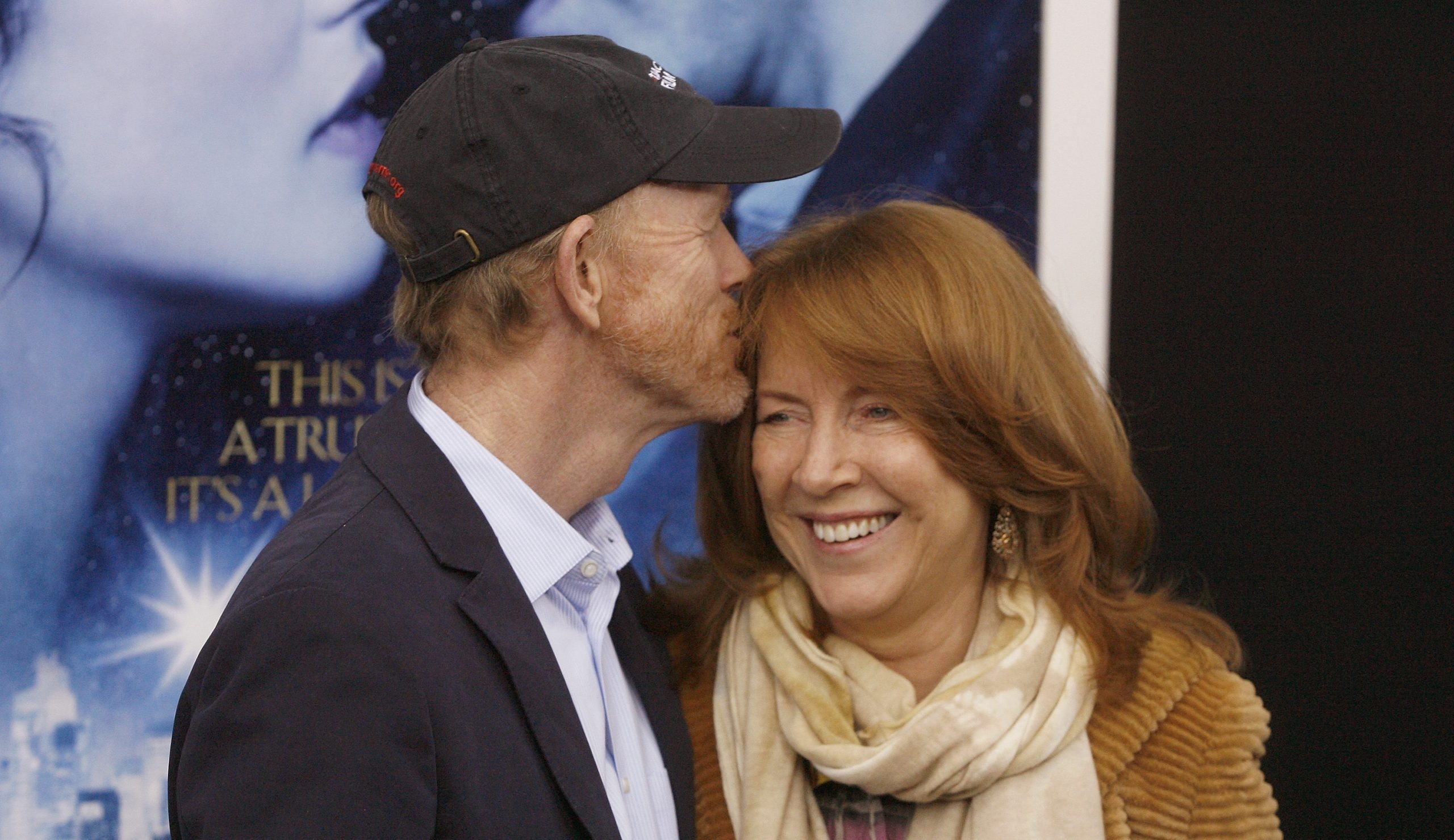 Cheryl Howard is in all of her husband's films
Ron explained to the Television Academy Foundation the important role that his high-school sweetheart plays in all of his movies.
"That's my wife Cheryl," he said. "She's actually been in everything I've ever done, including the Super 8 days," he said about the early days of his career when his equipment consisted of a Super 8mm motion picture camera.
"We met in high school and at a certain point, I became very superstitious about making sure that she appears, that's she's at least identifiable in one frame," he said. "They don't have to be big cameos, but she's gotta be in there."
The director's romantic tweet
The Apollo 13 filmmaker posted on Twitter recently about a date most long-term couples could be forgiven for not remembering: his first date with his wife of 46 years. It's just another reason to admire the likable former child star even more. In the tweet, Howard took the opportunity to remind fans of his recently published memoir with his brother Clint, The Boys.
"[O]n this day, 1970 my wife Cheryl & I had our 1st date," the former Andy Griffith Star wrote. "This is a picture of us on our way [to] the prom in '72. She made that dress btw. Cheryl's been the love of my life ever since. If you wanna know more about our high school romance I wrote all about it in http://hc.com/theboys"
In the book, Ron writes of that first date: "Cheryl, front-row redhead Cheryl, occupied my thoughts, all the time. At home, I looked her up in the yearbook and found out her last name: Alley. Then I checked the white page of the phone book. Then I…well, I guess I stalked Cheryl."
After driving past her home several times and rehearsing what he would say, Ron finally called her and asked her out to a movie.
"And that's exactly what happened on November 1, 1970," he recalled. "Cheryl looked beautiful…At the Cinerama Dome, I touched Cheryl for the first time, cupping her elbow in my hand to guide her into her seat. I had seen gentlemen do that in old movies." Though there wasn't a goodnight kiss that first date, Ron added, he nevertheless "drove home on cloud nine."
Cheryl Howard helped make the couple's 1st kiss happen
As the former Happy Days star tells it, he was too shy to plant that first kiss on his girlfriend, even after a few dates. Finally, after attending their high school's homecoming dance, Cheryl announced that she had lost her purse. And so the couple returned to the school. No purse. But: "We found ourselves standing alone in front of the high school," Ron wrote. "I went for it. I kissed her on the lips. Cheryl did not pull away. In fact, she welcomed the kiss."
When they returned to his car, Cheryl "found" her purse. She later confessed that losing her purse had been "a ruse," and that she just "didn't want the date to end."