Are Ronan Farrow and Jon Lovett Married in 2021?
Mia Farrow and her 15 kids are gaining a ton of attention thanks to the HBO documentary, Allen v. Farrow. And many are curious about Ronan Farrow, Mia's son she's particularly close with. So, are Ronan Farrow and Jon Lovett married? Here's what we know about the famous Farrow child and the podcast celebrity.
Who is Ronan Farrow's partner, Jon Lovett?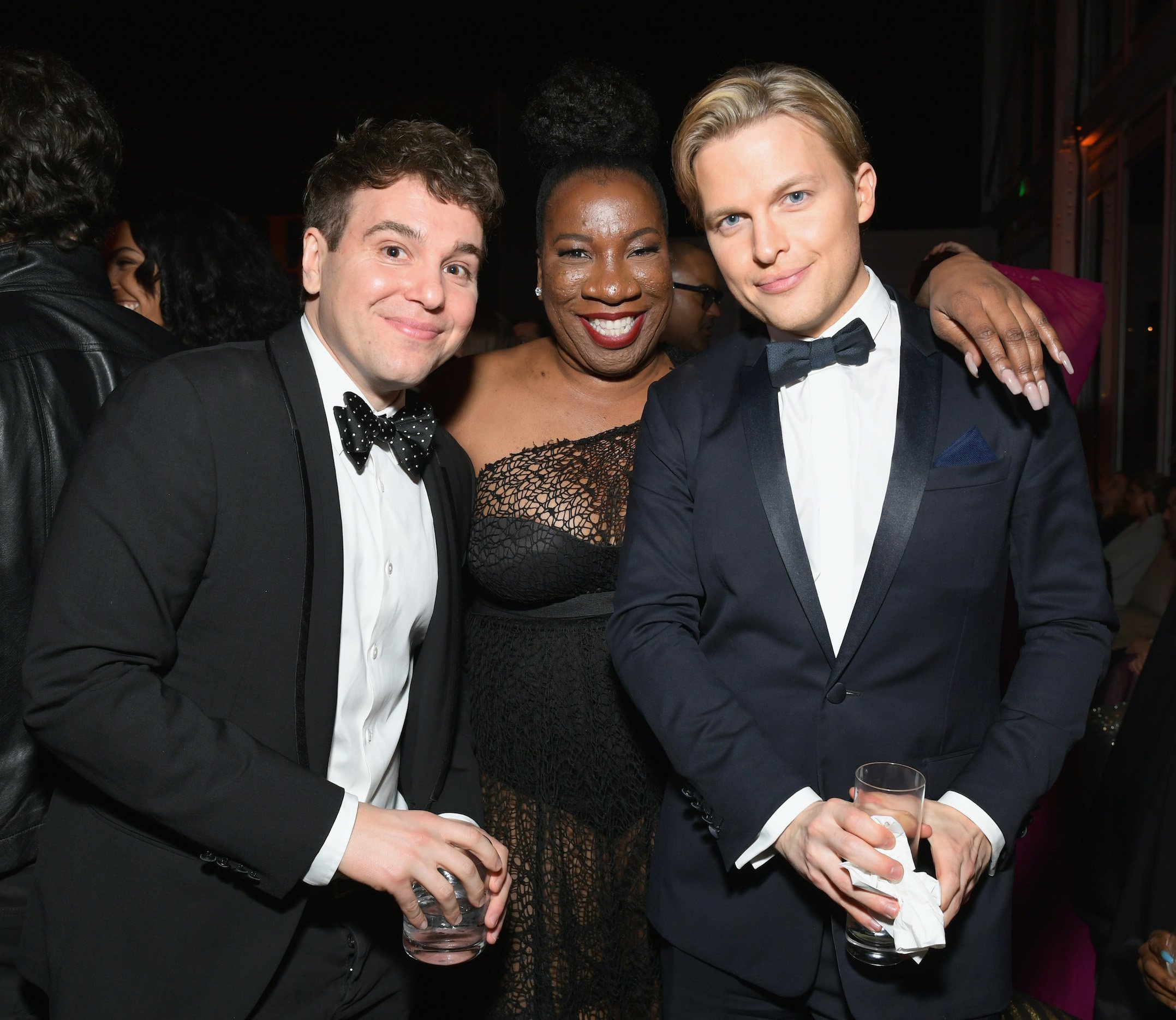 RELATED: Woody Allen and Mia Farrow: Who Has a Higher Net Worth?
Ronan is known for his famous family and wildly controversial father. He's also known for being the Farrow child seemingly closest to his mother, Mia — and there are plenty of rumors to suggest Ronan's biological father is actually Frank Sinatra and not Allen. While Ronan has attained fame, what about his partner, Lovett?
It seems Lovett is making a name for himself, too. He made Fortune's 40 Under 40 list thanks to the company he created with Jon Favreau and Tommy Vietor. The group launched Crooked Media in 2017, and they've since produced nearly 20 podcasts. They've also produced successful films and had tours.
Pod Save America, one of the group's most famous and beloved podcasts, features Favreau and Lovett talking about politics.
Lovett has a background in politics, too. The Crooked Media website explains he was a presidential speechwriter for the Obama white house prior to forming the company. He also reportedly wrote speeches for Hillary Clinton.
Are Ronan Farrow and Jon Lovett married?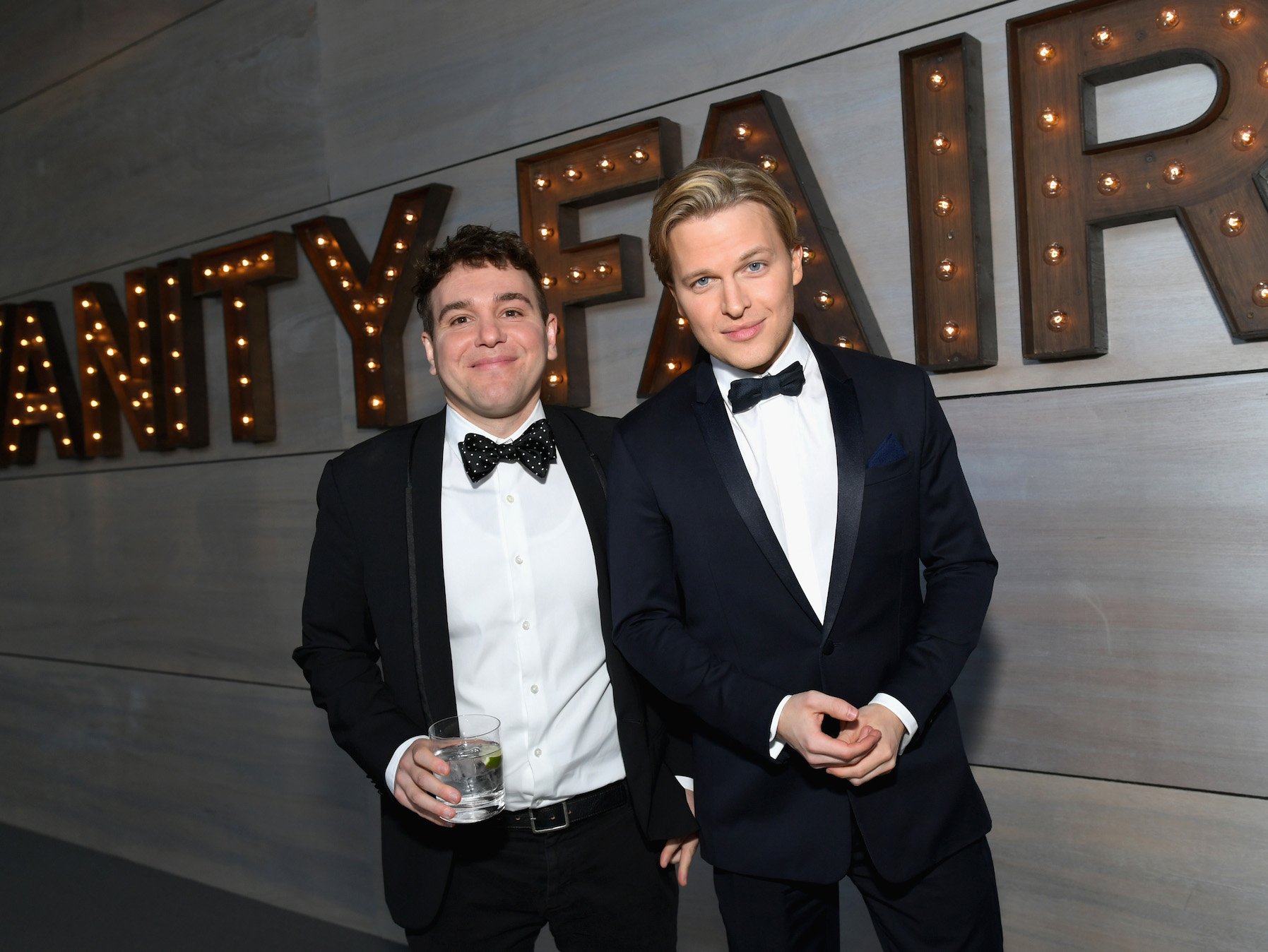 RELATED: Ronan Farrow's Net Worth and How 'Catch and Kill' Led to 'This Watershed Moment in Our Culture'
Ronan and Lovett seem like the perfect match, and they got engaged in 2019. According to Yahoo, they met each other in 2011 after Lovett left his job as a presidential speechwriter.
Ronan talked about the way he proposed to Lovett in a Pod Save America episode. The famous Farrow inserted the question into a draft of his book, Catch and Kill. "Later, when I decided some of that reporting would make its way into a book, I'd send him a draft, and put in a question, right on this page: 'Marriage?'" Farrow explained. "On the moon or even here on Earth. He read the draft, found the proposal here, and said, 'Sure.'"
Yahoo notes the two joked about marriage on the moon, too. "Just working on my vows for the ceremony," Ronan wrote. "On the moon. In our gravity boots."
It doesn't look like Ronan and Lovett are married just yet, but they still give fans updates from time to time. "Happy birthday to straight shooter respected on all sides @jonlovett," Ronan posted to Instagram in 2019. "He's okay, I guess!"
Ronan Farrow and Jon Lovett might still be too busy to plan their wedding
Ronan and Lovett have been engaged for quite some time, but it seems they haven't tied the knot just yet. And it seems their personal and professional lives may be getting in the way.
"[We] have not done one iota of planning," Ronan explained back in November 2019, People reports. "The conversation so far has been only to assess whether it's even possible to plan something for next year, given Jon's anticipated level of business with the election cycle." At this time, the pandemic also wasn't yet a factor.
"We will get there," Ronan added. "We've committed to it publicly now."
In 2020, Lovett spoke to Entertainment Weekly about their wedding plans, too. "I will say that we had not made plans before this terrible crisis," Lovett noted of the pandemic. "This terrible crisis has not hastened any of these plans. [Laughs]. All I will say is, I wish everybody well in whatever their plans may be, but I do believe a Zoom wedding would kill my mother."
It looks like the two bought a home together back in 2019 as well. Variety reported they bought a place worth $1.87 million in Los Angeles. The home is a 1920s Spanish-style cottage that was modernized and remodeled by the owner before the couple. We're sure they're loving the space and will enjoy planning their ceremony in the warm climate.
Check out Showbiz Cheat Sheet on Facebook!