'Ron's Gone Wrong': 1 Joaquin Phoenix Movie Inspired the Animated Film
Ron's Gone Wrong is the first movie to come from Locksmith Animation. This puts a lot of pressure on the studio to make an impression. They have heavy competition with studios such as Pixar, but can also begin to establish their own storytelling identity. Ron's Gone Wrong writers Peter Baynham and Sarah Smith recently said that one specific Joaquin Phoenix movie inspired it all.
'Ron's Gone Wrong' is about friendship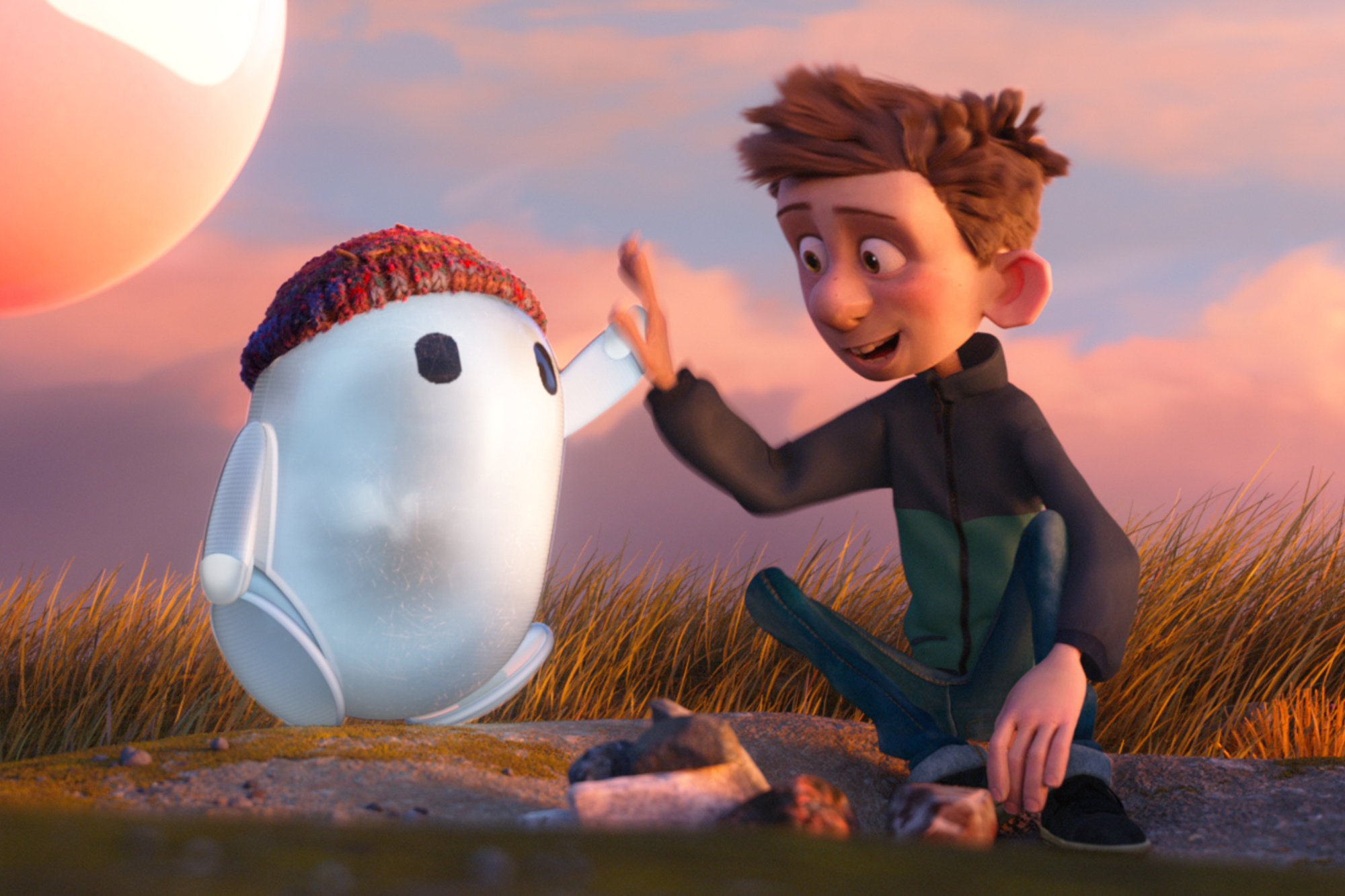 The story follows Barney (Jack Dylan Grazer), who's an awkward middle-schooler in the future. Kids make friends with digitally connected "B-bots," which can walk and talk. Barney meets Ron (Zach Galifianakis), who seems to have malfunctioned. The new toy's faults draw the attention of a suspicious executive who is willing to do anything to protect his company's stock price.
Ron's Gone Wrong is intended to be a social commentary piece about the social media age. Young children are now growing up in a digital age, which has changed the way that many kids make new friends.
A Joaquin Phoenix movie inspired 'Ron's Gone Wrong'
Ron's Gone Wrong writers Baynham and Smith talked about the animated movie in an interview with The Digital Fix. The interviewer made a comparison between Ron's Gone Wrong and Spike Jonze's Her. Smith responded that Her actually inspired the animated movie. She related it to her daughter's experience with technology.
"That's a great question because that is literally when I thought of the idea of the film [Her]," Smith said. "I was watching that, and I thought, 'We need to make this movie for kids.' Because my daughter was getting kind of obsessed with an iPad at the age of three or four and constantly spouting back the adverts as though they were the actual truth."
She expanded on her answer that they wanted to make a movie that revolves around growing up with the Internet. Technology continues to advance, so children are being exposed to the online environment at a very young age.
Smith continued: "And I thought we can make a movie where we're talking about what they're seeing and experiencing online to give them an idea that maybe it's a little more complicated than face value, you know. That is where it came from."
Resonating with younger audiences
Baynham and Smith really wanted to make a movie that resonates with kids. The writers explained that children should be able to relate to the movie's themes.
"All kids want that kind of secret pet kind of thing that's only theirs," Smith told The Digital Fix. "But at the same time, I also hope that we've put a lot of emotion into Barney, that comes from our experiences with our own kids, and kids around us how it feels to be the kid."
Baynham chimed in that adults also have developed a large dependence on technology. Children notice adults around them using technology regularly.
Baynham added: "Yeah, I hope it resonates. And also like the fact that you know, kids can see in this movie the adults not necessarily putting their devices down either. You know, that's all we're all going through this. And that's what it is. We're all having a comic exploration of the crazy time we're living in."
Ron's Gone Wrong is playing exclusively in theaters starting Oct. 22.