Rooney Mara Was Really Nervous Filming 'Nightmare Alley' Because of a Secret That Was Always in the Back of Her Mind
Rooney Mara kept a secret on the set of 'Nightmare Alley.' However, one particular scene with Bradley Cooper made her really nervous.
Nightmare Alley is Guillermo del Toro's first directing effort since his Oscar-winning The Shape of Water. He brings a highly-talented cast into a psychological crime noir film. The Girl with the Dragon Tattoo star Rooney Mara is among the star-studded cast. Mara recently opened up in an interview about how a secret she kept from the Nightmare Alley crew made her really nervous during one particular scene with Bradley Cooper.
What is 'Nightmare Alley' about?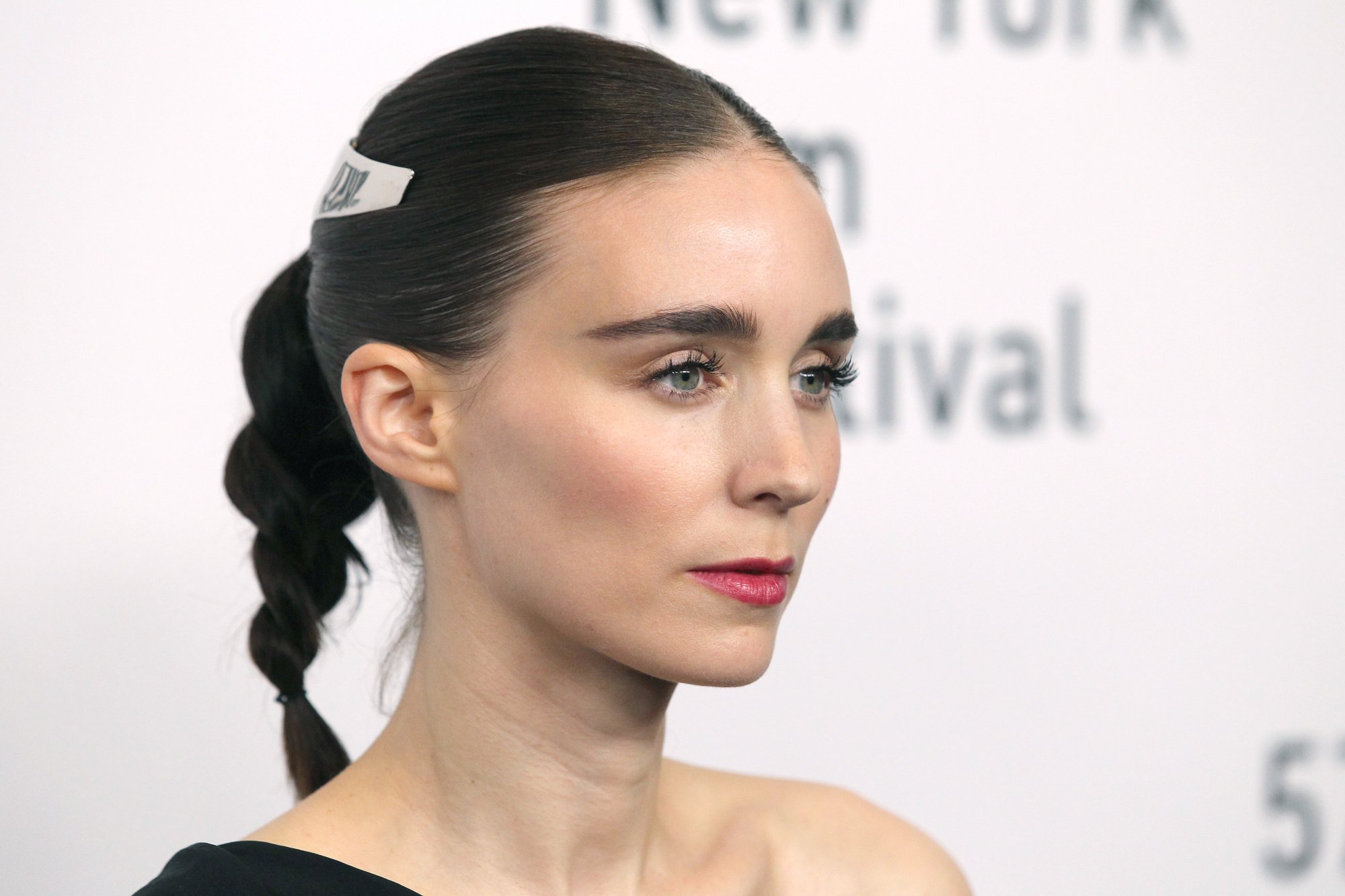 Nightmare Alley follows the story of Stanton Carlisle (Cooper). He appears at a carnival and ends up joining it as an employee. Stan gets increasingly involved in the business and its acts. He falls in love with one particular talent named Molly Cahill (Mara). Despite others' objections, their love takes them on a path where they use Stan's mentalist tricks to make a living.
One night, the couple meets a mysterious psychiatrist named Dr. Lilith Ritter (Cate Blanchett). Stan sees an opportunity to work with her for his biggest scheme yet by fooling the rich and powerful Ezra Grindle (Richard Jenkins). Molly doesn't like this idea, but Stan's ambition carries him through with the possibility of a huge reward. Little does he know, the psychiatrist plays a much more dangerous game.
Rooney Mara was 'really nervous' filming one particular scene
Mara and Jenkins recently appeared on The Boo Crew to talk about Nightmare Alley. They discussed the freezing cold experience of filming on-location in Toronto, Canada during winter. In particular, the two actors talked about working with del Toro and their fellow cast members. The podcast asked Mara about what it was like filming the mentalist scenes alongside Cooper.
"I wish I could take credit for it, but Bradley did most of the work for that because I'm just there as his lovely assistant," Mara said. "But, yeah, it was really fun to shoot those scenes, although it was really smoky. We were shooting in that Copa Room for about a week, I would say."
Mara continued: "With all the extras and all the smoke. I was pregnant then, no one knew that, but I was really nervous about being in that smoky room. (Laughs). So, that was always in the back of my mind, but it was fun to watch the scene play out."
Where to watch 'Nightmare Alley'
Nightmare Alley is currently not streaming anywhere. Del Toro's latest film is playing exclusively in theaters starting Dec. 17. The movie will move to home video, such as Blu-ray after its exclusive theatrical engagement window concludes. That doesn't mean that all hope is lost on seeing Nightmare Alley from the comfort of your own home in the near future.
Disney now owns distributor Searchlight Pictures. However, that doesn't necessarily mean that it will land on Disney+ anytime soon. The studio still has an ongoing deal with HBO, which indicates that Nightmare Alley will likely find its first streaming platform home on premium cable network HBO and the service HBO Max.