Rory Gilmore's Bag From 'Gilmore Girls: A Year in the Life' Has a Random Connection to Bill and Hillary Clinton
Rory Gilmore's bag became a staple on Gilmore Girls. Played by Alexis Bledel, Rory memorably carried a yellow backpack during her high school years at Chilton. Then when she went off to college at Yale Rory switched to a more grown-up leather messenger bag. Fast-forward nearly a decade to Gilmore Girls: A Year in the Life and the youngest member of the Gilmore family's carrying yet another bag. So what's the story behind Rory's bag? Not only does it have a connection to Bill and Hillary Clinton but, according to the Netflix revival's costume designer, it's a very Richard and Emily Gilmore purchase.
Rory Gilmore has a 'power bag' in the Netflix revival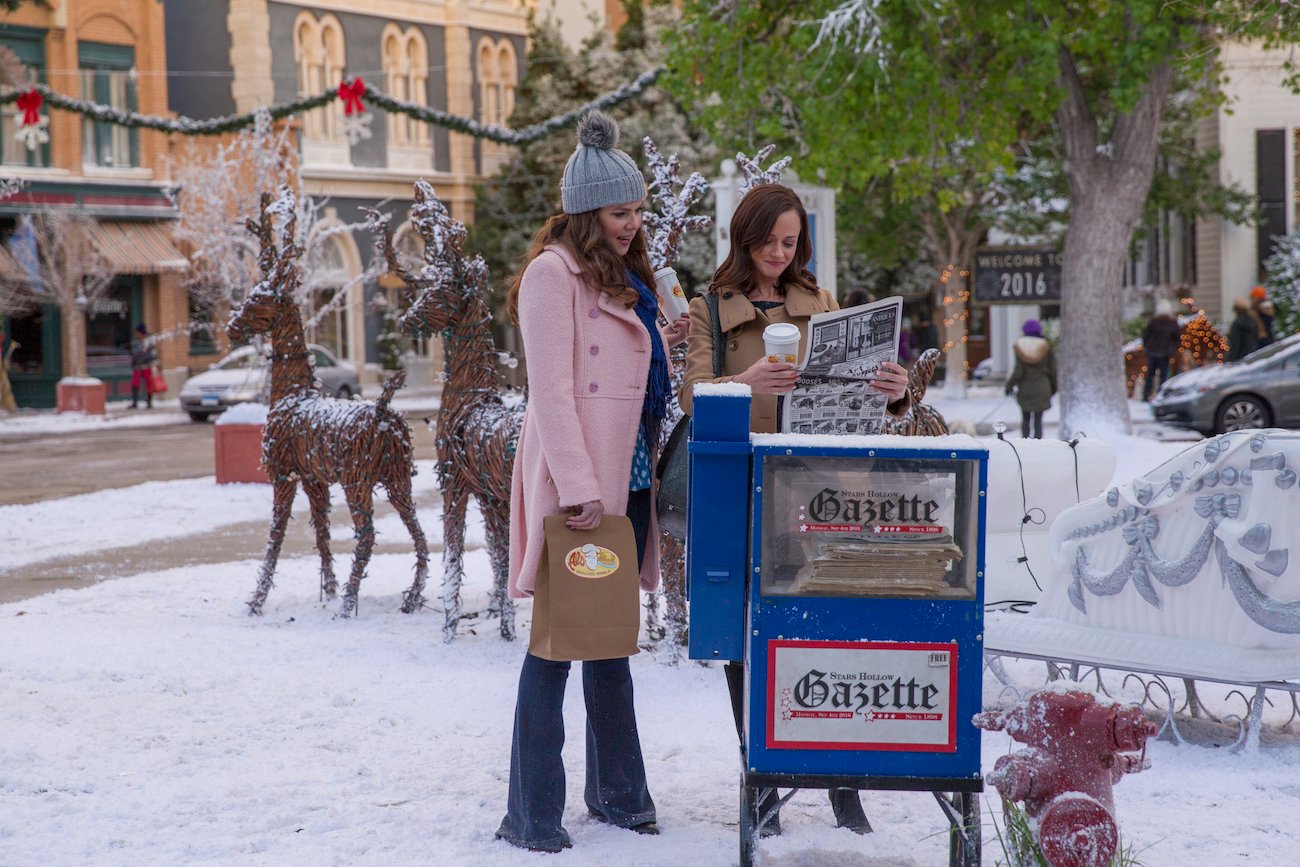 Brenda Maben, the Gilmore Girls costume designer who returned for Gilmore Girls: A Year in the Life, told The Hollywood Reporter all about Rory's bag in November 2016. She explained that Rory's style has evolved over the years which is reflected in her clothing and, of course, her handbag choice. 
Now Rory carries something else besides a backpack, messenger bag, or that expensive Hermès Birkin bag from Logan Huntzberger (Matt Czuchry). In Gilmore Girls: A Year in the Life Rory's bag is from the Los Angeles-based luxury handbag brand Jamah. 
Maben described it as a crucial element to Rory's look, referring to it as a "power bag." Also, it's blue which the costume designer noted is "one is of Rory's favorite colors." As for why this particular bag caught Maben's eye? It "summed up" everything she wanted to convey on screen about where Rory is in her life.
"I used that bag specifically because she's coming from Europe and the first time you see her, I think it's important that she had something that says, 'I'm going for it. I'm going to be successful in what I'm doing,'" Maben explained. "I thought that bag just summed that up."
"When you start a new job or you're just starting off, especially Rory coming from the standpoint of her grandparents, you buy one good bag," she told WWD in November 2016. "You buy a quality bag and that bag will last you for a really long time." 
Bill Clinton and Hillary Clinton also have Jamah bags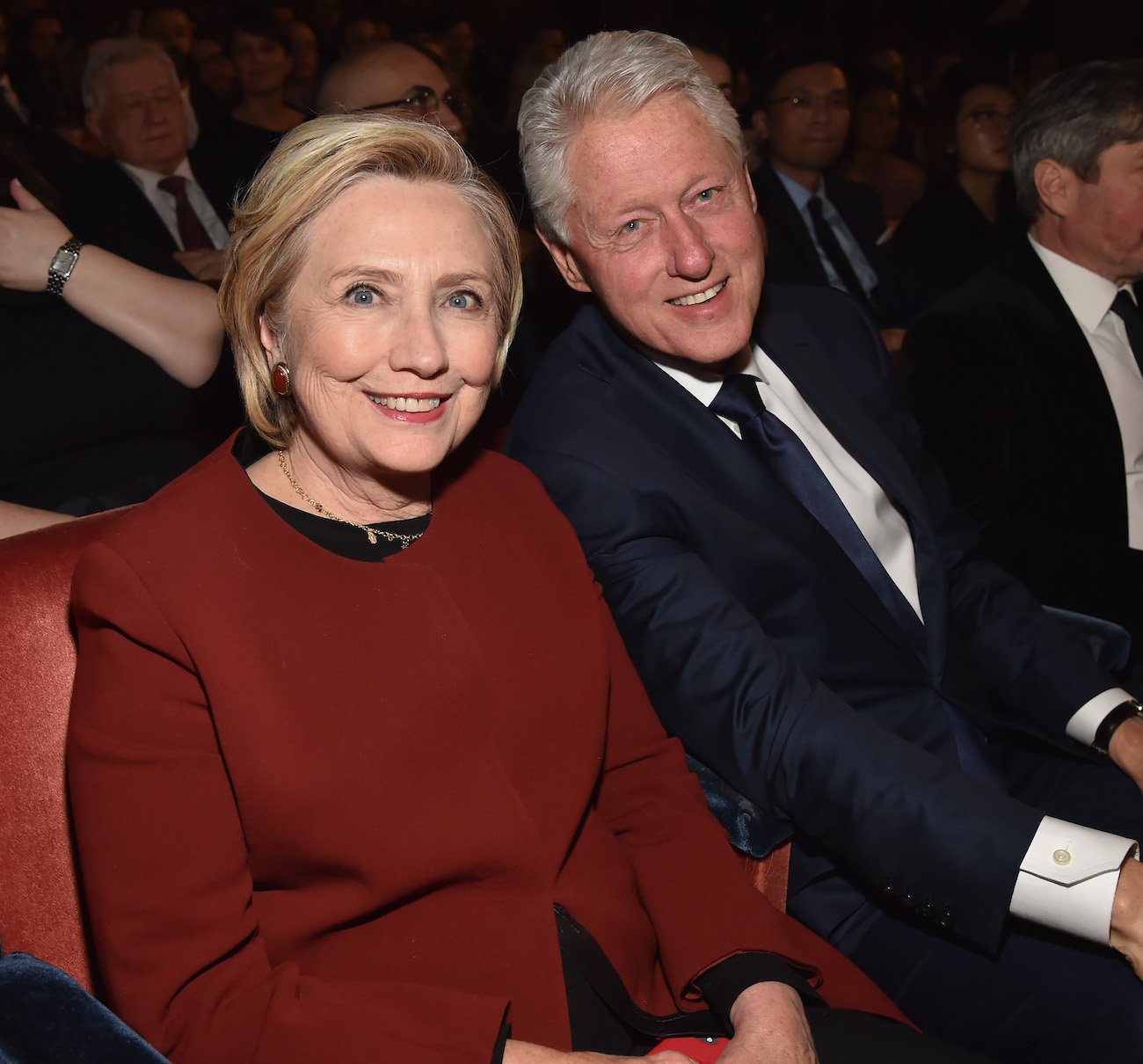 As fans of Gilmore Girls probably already know from watching — and re-watching — the series, Rory is a Hillary Clinton fan. She even decided to write her college admissions essay on Clinton. And, as she once told her high school boyfriend Dean Forester (Jared Padalecki), she liked to record footage of Clinton speaking on C-SPAN.
With this in mind, Maben couldn't have picked a better choice for Rory's bag. According to WWD, Jamah designer Nancy Gale had been commissioned by Patient Safety to design bags for Clinton, former President Bill Clinton, as well as their daughter Chelsea Clinton.
Alexis Bledel signed Rory's bag to benefit high school students
Where is Rory's bag from the Netflix revival now? It's certainly not among the items Lauren Graham took from the set. After filming on Gilmore Girls: A Year in the Life ended Rory's bag went back to Jamah. The costume department actually rented the bag before returning it to Jamah. Bledel signed the inside as part of an auction. The proceeds going to a non-profit organization for high school students. As Maben explained, "that was the other part of the bag because I think Rory would have done that, too."
RELATED: 'Gilmore Girls': Why Lauren Graham Didn't Wear Lorelai Gilmore's Pink Coat in 'Gilmore Girls: A Year in the Life'