Rosalía Wants People To Know It's Important To Have a Sense of Humor
Rosalía is the artist behind 'Motomami' and one of the songwriters behind 'Hentai.' Here's what she said about the meaning behind this song.
Rosalía showcases her humorous side with her original music. That's especially true with her song "Hentai" off of the 2022 album Motomami. In one video with Genius, this artist explained some of the meaning behind her Disney-inspired track.
Rosalía released 'MOTOMAMI' in 2022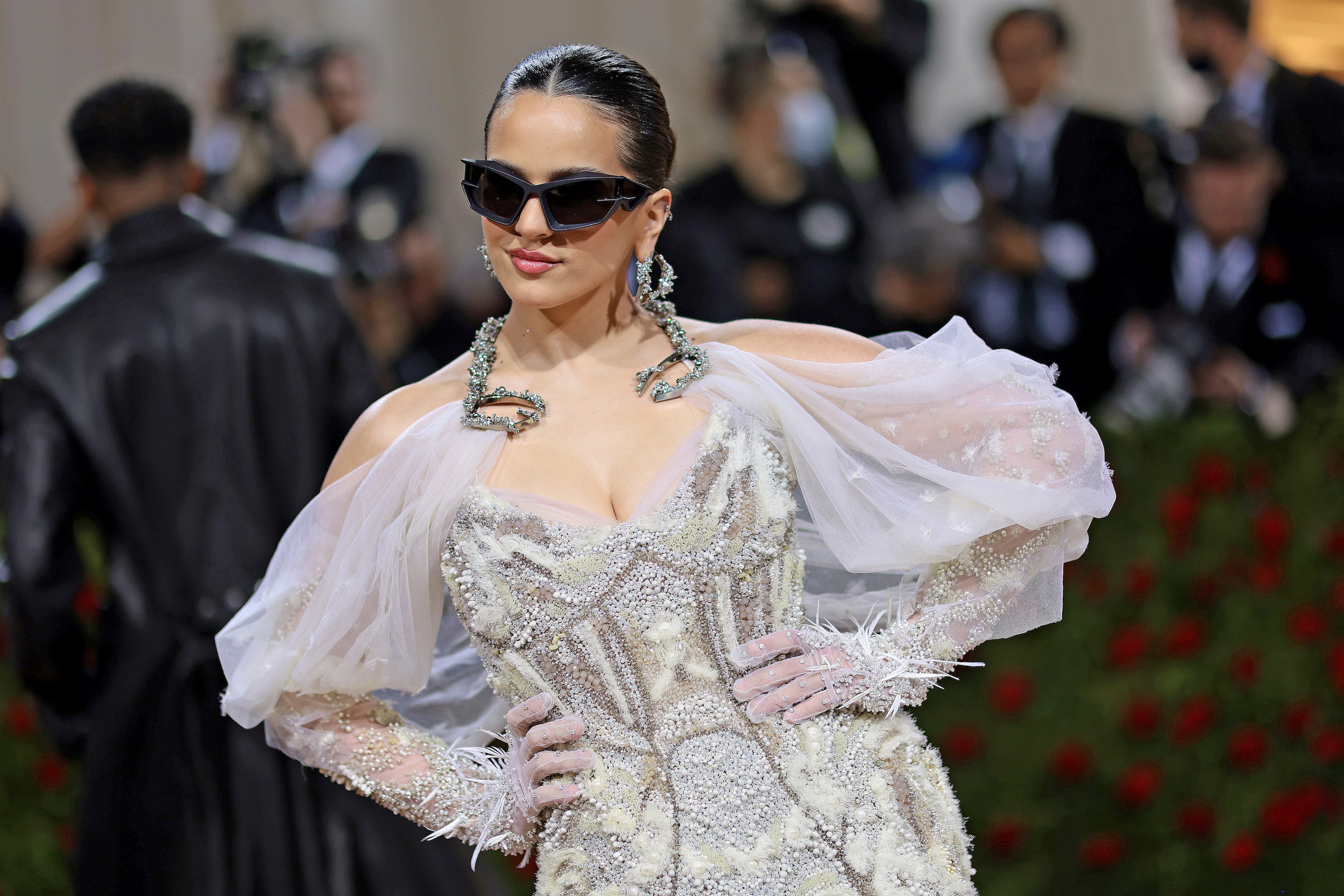 This Spanish pop star is back with new music. Rosalía debuted her album Motomami (stylied in capital letters), in 2022, featuring songs "Candy," "Saoko," and "Chicken Teriyaki." 
One song also included in Motomami was "Hentai," a slower ballad-inspired track with some sexually suggestive lyrics. Especially with the first verse of this song, the artist explained that it was important to add her sense of humor to her songwriting. 
Rosalía shared why it's important to have a sense of humor in music and life
During a video with Genius, Rosalía discussed some of the lyrics and the meaning behind "Hentai" (stylized as "HENTAI") off of her 2022 album. That includes the place of "humor" that she often writes from. 
"People probably don't know how important it is for me to have a sense of humor in life, in general," Rosalía said, according to a translation on the video. "I personally need a sense of humor to live happily. I need it. To write nowadays, I say, 'why not write a song from that space?'"
That's especially reflected in the sound versus the lyrics of this MOTOMAMI song. The singer explained that she wanted a ballad inspired by Disney but with a "super explicit" meaning. "Hentai" was the product of that idea.
"To have that sense of humor also because there are lyrics there are phrases that have a little bit of that, a little bit of banter," she added.
After writing lyrics in Miami, Los Angeles, and New York, the artist shared that it was important to include some lyrics in English. That's where the "so good" part comes in, included as the chorus of "Hentai." 
The production was co-written by "Happy" artist Pharrell Williams and even covered by Lorde along her Solar Power tour. In the same YouTube video, Rosalía explained the choice of referencing a "cute" bicycle instead of a motorcycle, also revealing the Spike she mentioned was Spike Jonze.
Rosalía released the music video for 'Hentai'
In addition to releasing this track on Spotify and Apple Music, Rosalía starred in the music video for "Hentai." Since its debut, this production earned over 12 million views. 
The song begins with the lyrics, "Papi, look at you. Don't think about it, nuthin' to think about. It just can't be that good. Even if I'm all naked," according to an English translation.
"Many times, for me, what is not explicit is much more interesting, and 'HENTAI' seems for me to be very sensual and very beautiful," the artist explained during an interview with El País. Music by Rosalía is available on most major streaming platforms.