Rosamund Pike Net Worth: How Much Does the 'Gone Girl' and 'I Care a Lot' Star Make?
Rosamund Pike's latest star showcase, the original film I Care a Lot, hits Netflix today. A dark comedy about a self-assured woman gaming the legal system for her own benefit, the film is poised to let Pike dabble in the same sort of energy that powered her breakout performance in the 2014 hit, Gone Girl.
Rosamund Pike began her acting career in 1998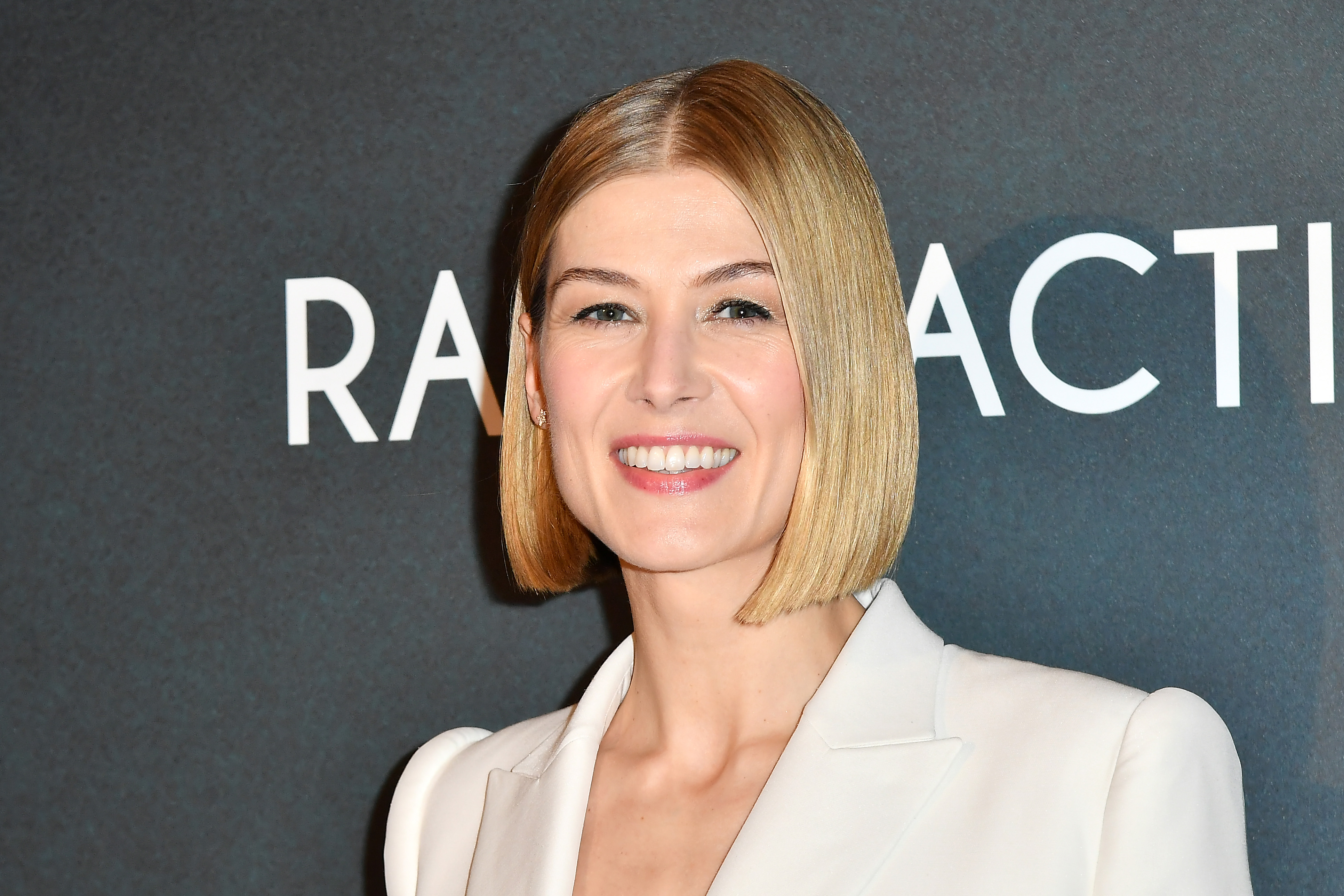 The daughter of opera singers, Pike began acting in stage productions throughout her school days. While attending Oxford's Wadham College, she appeared in several small television roles, including her onscreen debut in A Rather English Marriage in 1998.
Upon graduating in 2001, Pike hit the bigtime straight away, being cast as the Bond woman, Miranda Frost in 2002's Die Another Day, Pierce Brosnan's final outing as 007. While now thought of as the worst Bond film of all time by many, it nonetheless set Pike on a path for further success in showbiz.
Throughout the years, she appeared in films like Doom, Pride & Prejudice, Jack Reacher, Wrath of the Titans, and The World's End, all while making sporadic appearances in stage roles as well. In 2005, she won the British Independent Film Award for Best Supporting Actress for her role in The Libertine.
Pike later landed the highly coveted role of Amy Elliott-Dunne in David Fincher's film adaptation of Gillian Flynn's bestselling thriller, Gone Girl. The performance drew critical adoration, with many calling it a star-making turn, and helped power the film to a $369 million worldwide box office take. The role helped Pike secure nominations for Best Actress at the Oscars, Golden Globes, BAFTAs, and SAG Awards.
Since then, Pike has stayed mostly within the realm of prestige pictures, likely still pursuing the Oscar that eluded her in 2015. These roles have included trailblazing scientist Marie Curie in Radioactive and war journalist Marie Colvin in A Private War. She is slated to appear in Amazon's high-profile TV adaptation of the beloved fantasy series, The Wheel of Time, as Moiraine Damodred.
How much is the actress worth?
According to Celebrity Net Worth, Pike is worth an estimated $6 million. This might seem low compared to a lot of other actors of her caliber and renown, but it makes a measure of sense considering her preference for smaller dramatic films over big blockbusters.
Since making her film debut in Die Another Day, Pike has mostly avoided similarly huge action movies, certainly relative to other performers. She appeared in 2012's Wrath of the Titans, budgeted at $150 million, but only in a supporting role as Queen Andromeda. That same year, she also appeared in franchise kick-starter Jack Reacher with Tom Cruise, which only cost around $60 million.
Her net worth could change soon, however, as according to her IMDb page, Pike will serve as a producer on Amazon's Wheel of Time series, her first-ever producing credit. Compared to actors and other behind the scenes roles, producers tend to make a higher percentage of the profits for any given project.