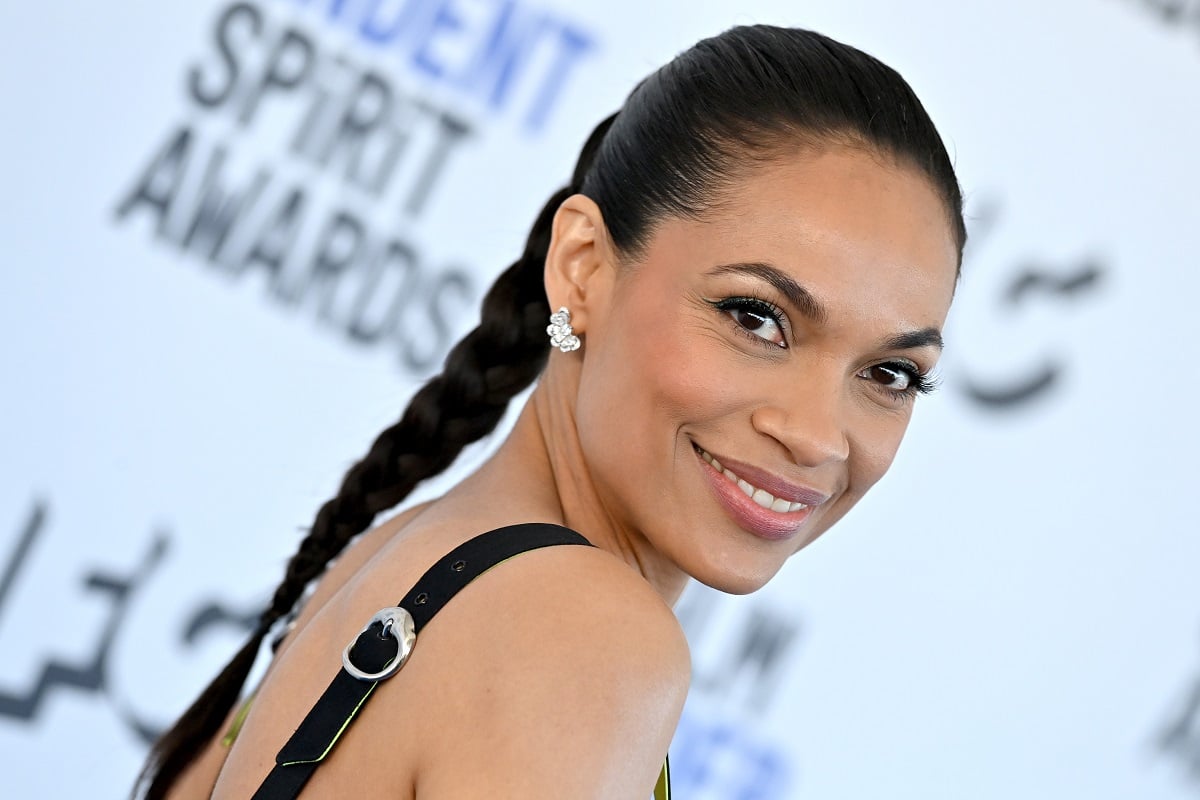 Rosario Dawson Landed Her First Movie Role Without Leaving Her Apartment
Rosario Dawson was cast in her first movie role in a unique way. She caught the attention of a director while sitting outside her home.
Rosario Dawson is a Hollywood favorite. The versatile actor has appeared in everything from blockbuster action movies to independent dramas. She has worked extensively as a voiceover actor, and is a member of both the Marvel Cinematic Universe and the DC Universe. The big-budget star remains active years after her humble beginnings. Interestingly enough, Dawson got her big break in a very unexpected way. She caught the eye of two industry veterans without ever leaving her front porch.
How was Rosario Dawson discovered?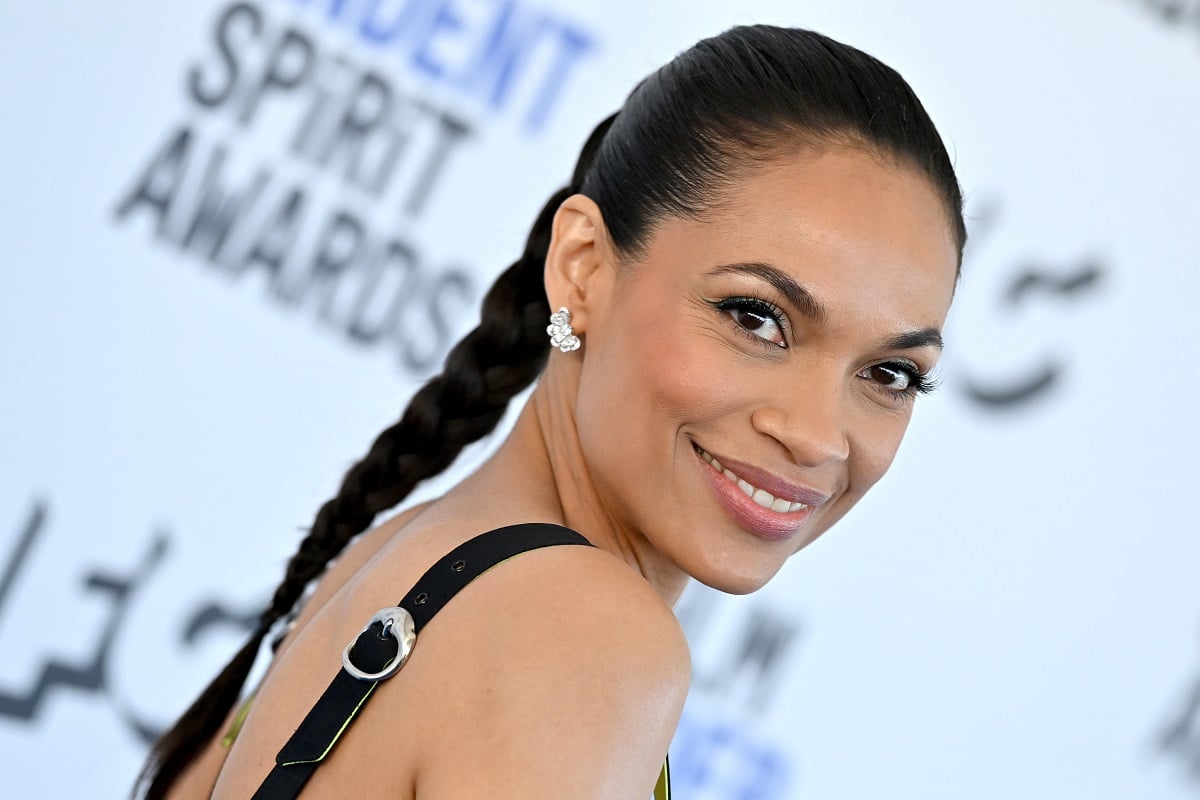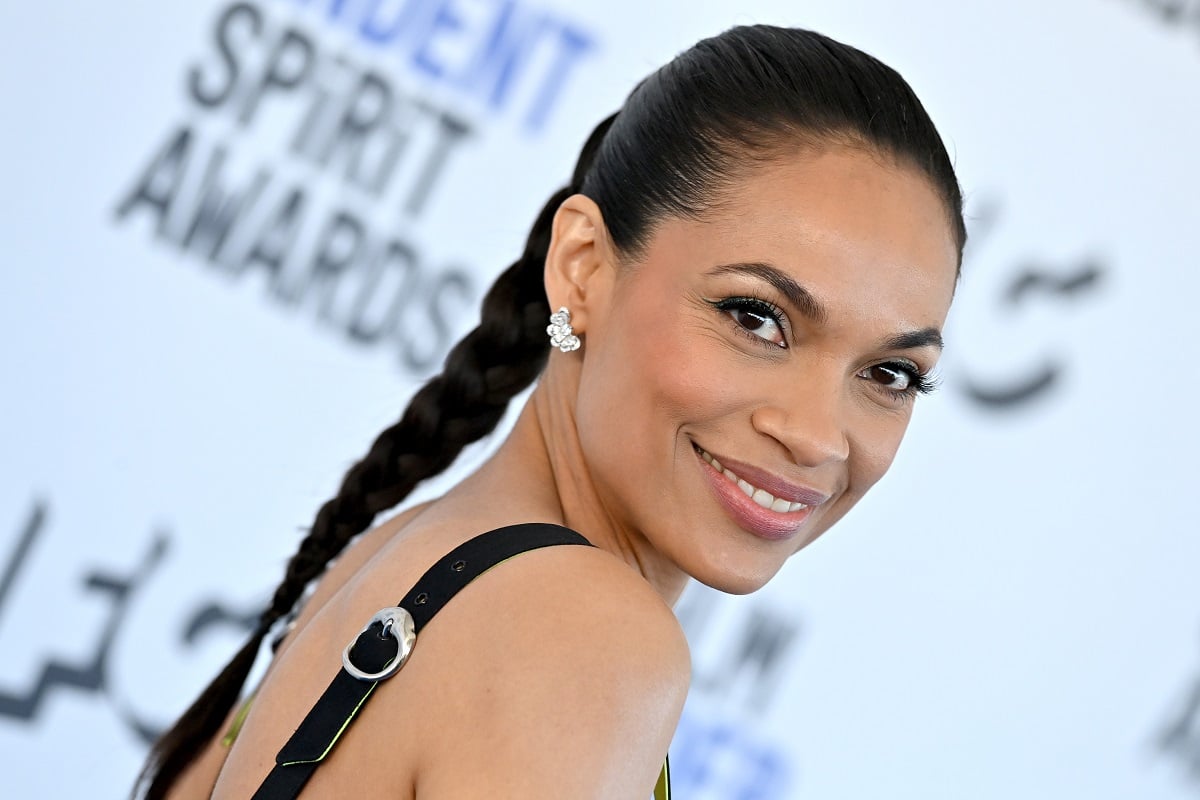 Dawson was born in New York City in 1979. Raised in a working-class home, Dawson had big ambitions and a lot of dreams. What she didn't know yet was that she had the talent to back up those dreams. When she was just 15 years old, Dawson watched some people scouting for film locations right outside her apartment. As the actor later recounted to Dazed, she and her father saw her opportunity to get discovered. She planted herself on her front porch step.
"They were shooting sounds that day on the commercial and this whole group of people suddenly turned and looked at me and I thought I was in trouble, and it ended up being a pre-production group from 'Kids' that were scouting for locations," Dawson recalled. After some time, director Larry Clark and the film's writer, Harmony Korine, approached her. They asked her to audition for the role of Ruby in Kids.
"Larry said he was making his first movie and would I be interested," Dawson said. "And Harmony was jumping up and down, like, 'Oh my God, I wrote this character for you without even realizing. I didn't even know you. You're perfect for this character, you have to come in. You have to come in, you have to come in.'"
Rosario Dawson hit her stride in the early 2000s
Dawson did opt to test for the role, ultimately landing it. Kids was controversial, but it gave the actor the push she needed to get her foot in the door. Over the years that followed, she would appear in a number of movies, including He Got Game, Side Streets, King of the Jungle, and Josie and the Pussycats. While many of Dawson's early projects were independent films, it wasn't long before she made the transition to blockbusters.
Even as Dawson's personal life was starting to make headlines, she began appearing in higher-profile films. In 2002, she appeared in Men in Black II, opposite Will Smith and Tommy Lee Jones. And in 2005, she acted in the hit action movie Sin City. By the end of the early 2000s, Dawson was a major star. She also started to flex her muscles as a voice actor, lending her talents to a number of animated projects.
What's next for Rosario Dawson?
Over the past several years, Dawson has acted in many buzzworthy projects. Most recently, she entered the Star Wars universe when she portrayed the esteemed Jedi Ahsoka Tano in the second season of The Mandalorian and the limited series The Book of Boba Fett. Fans praised her take on the beloved character. Not long after, Dawson landed her very own Disney+ series, Ahsoka. The series is currently in production and scheduled to hit the streaming platform sometime in 2023.