Rose Leslie Kicked Kit Harington Out of Their Home For 1 Reason That 'Game of Thrones' Fans Can Totally Relate To
Game of Thrones fans will remember that there was an excruciatingly long break between season 7 and the final season 8. Fans waited for nearly two years to find out how the story would end.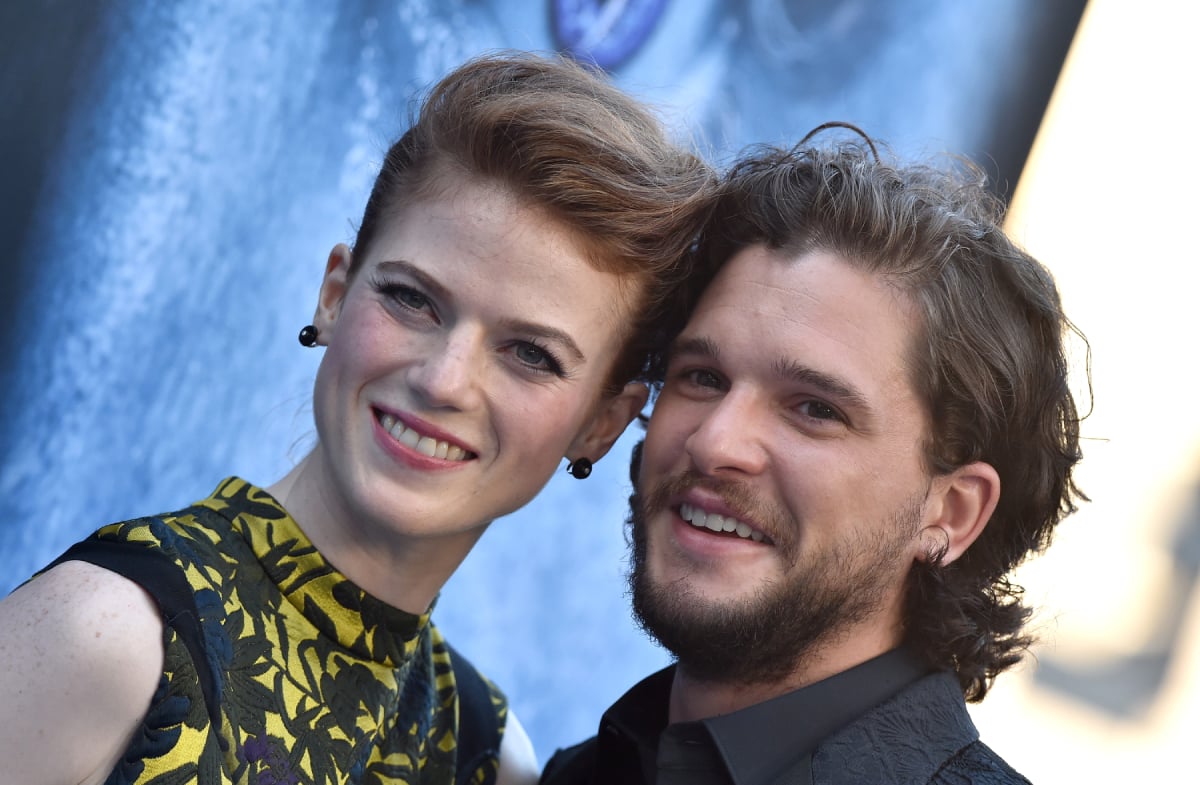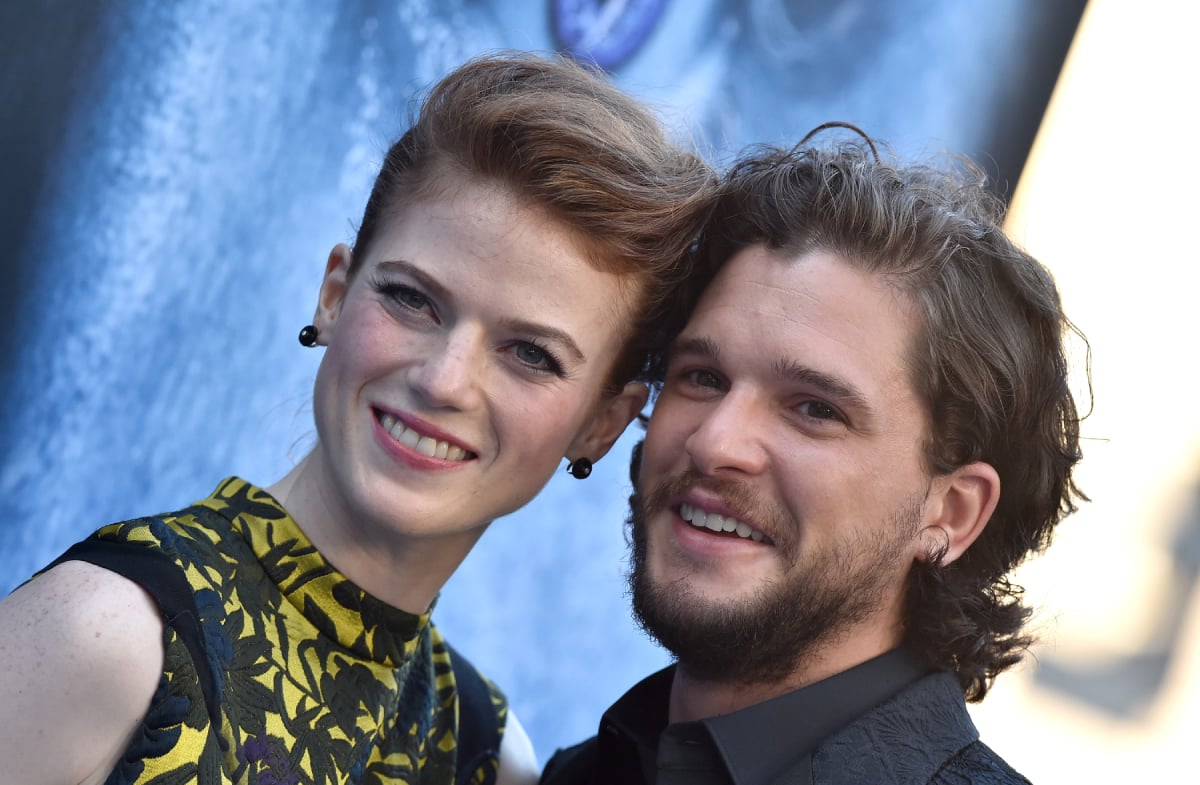 During the hiatus, some fans did everything they could to find any hint of a spoiler online. Others wished to be completely surprised, including Rose Leslie. However, she had to go to great lengths to avoid spoilers since she was literally living with Jon Snow (Kit Harington).
'Game of Thrones' producers tried and failed to prevent spoilers
Toward the end of the show's eight-season run, Game of Thrones producers went to great lengths to avoid spoilers. They kept all of the scripts for season 8 on iPads instead of paper, and they even shot fake scenes to confuse spoiler-seekers.
In late 2018, star Iain Glen (Ser Jorah Mormont) said the security protocols caused a problem for the actors when they were shooting the final season.
"They're absolutely paranoid now about anyone finding out anything about the series and spoiling it," Glen told the BBC at the time. "We weren't allowed a written word on a page. Everything was accessed through iPads with different security you had to get through to access it, which caused a problem for the actors, I have to say."
By season 8, Rose Leslie's character Ygritte was already long gone. But she still had to take extra steps to avoid spoilers. Her then-fiancé had the scripts on his Ipad in their home, and she didn't want him to give anything away.
Rose Leslie developed a system to avoid spoilers from Kit Harington
Leslie told Entertainment Weekly in 2018 that she developed a system to avoid spoilers from Harington that included banishing him to another room of the house. She admitted that the anticipation was "killing a lot of people" and she was very excited about the final season. But, she wanted to wait and watch it when it actually aired on HBO.
"I for sure ask Kit not to show me his excitement after he has read an episode, simply because I don't want to read anything in his eyes," Leslie explained at the time. "So when he's at the other end of the room and reading the episode, it's like, no … we are not going to have eye contact for a long time. Go make a cup of tea. Calm down."
However, sending Harington to another room wasn't enough. She had to go even further and kick him out of the house. She said on Late Night with Seth Meyers that when the new episodes showed up on his iPad, it was time for him to go because she could read his body language.
Leslie said she would send Harington "packing" and "boot him out" so he can go to the coffee shop.
"If he stiffens, I'm like, ugh someone's dead," Leslie said.
Kit Harington still managed to spoil the ending of 'Game of Thrones' for Rose Leslie
Even though Leslie made it clear to Harington that she wasn't interested in spoilers, he claims she changed her mind. According to Bustle, he ended up telling his future wife how the series ended, and that didn't go well.
"I told my wife last year how it ended, and she wouldn't talk to me for about three days. And she'd asked!" Harington revealed.
It's quite a surprise to find out that Leslie asked Harington about how Game of Thrones ended. She told E! News that she said from the beginning that she didn't want to know anything about the series in terms of spoilers.
"I want to be sitting down on my sofa along with the rest of the world, as excited and as pumped," Leslie said.
She added at the time that she genuinely didn't "have a clue" and she was very happy about that because of all the anticipation.
Seasons 1 through 8 of Game of Thrones are available on HBO Max.