Roseanne Barr Dedicates Thirst Trap Photo to Kanye West
News of Kanye West and Kim Kardashian's split took over the internet last week. To some, it's a surprise, and to others, it's not.
More than $1 billion is at stake in the divorce and the well-being of their four children. As the chapter on this celebrity marriage comes to a close, there are some who are tossing their hat into the ring as future suitors. That includes Roseanne Barr.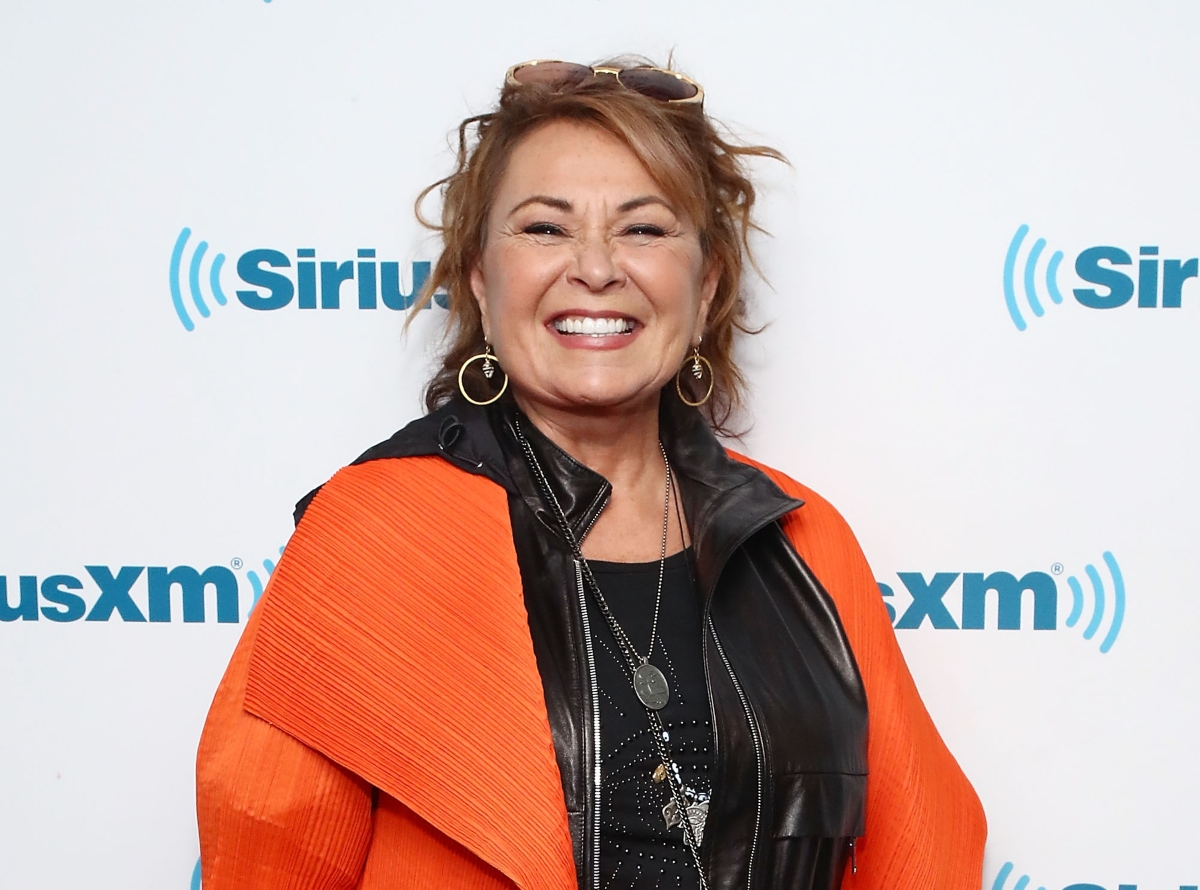 Kim Kardashian and Kanye West are over after 9 years
On the same day Meghan Markle and Prince Harry's stripping of royal duties was announced, Kim Kardashian and Kanye West's divorce news hit the media. With so much to digest on Feb. 19, some fans may not have realized just how long the Kardashian-West coupling lasted.
The pair originally met in 2003, and West immediately developed a crush on Kardashian. They didn't officially begin dating until 2012, and in the years in between, both were in relationships with other people. Still, they remained friends that entire time and West carried a torch for Kardashian for a while.
After welcoming their first child in 2013, they tied the knot in Italy in 2014. They've made music videos together, appeared on Keeping Up With the Kardashians, and frequently used social media to share and air some of their personal business. That's a lot of history.
RELATED: Kanye West Told Kim Kardashian West to Leave Him 2 Years Ago
Roseanne Barr sent Kanye West an inviting message
Roseanne Barr is having some fun on her Instagram account by posting swimsuit photos, and she directed one thirst trap-level message to West. A simple but flirty "Hey Kanye" shout-out with a heart-eyed emoji accompanied the photo collage.
Barr is seemingly making light of him becoming a single man, but she's praised the rapper in the past. Following ABC's cancellation of her TV show after she posted some controversial tweets, she told her fans she was reflecting and listening to West's Ye album.
In a now-deleted tweet from 2018 (captured by Deadline), Barr extolled the merits of West's music, calling it the "greatest."
"MUCH LOVE 2 U all-thanks for helping and praying for me! It worked! Listen to @kanyewest new album about mental illness, it's the greatest thing ever," she wrote.
Further, Barr once expressed she's a fan of the Kardashians. It's unclear whether she was being sarcastic or serious, but while speaking with the Daily Mail in 2019, she said, "I just love them, they're unbelievable."
"When I see these Kardashians and these young women in the Daily Mail I think, 'Maybe I could get a butt like that,'" Barr added.
An actor is shooting his shot with Kim Kardashian
While Barr is joking about West, Succession actor Nicholas Braun has his sights set on Kim Kardashian. He uploaded a three-minute Instagram video speaking about whether she's open to meeting a new, different type of guy when she's ready. "One who can make you laugh a little bit, or make you feel small cause he's so tall," he mused. He's 6'6.
Braun's efforts were encouraged by Demi Lovato, Hilary Duff, and Lili Reinhart. He's aiming, but there's no telling if Kardashian will ever bite.