Does the Royal Family Go out to Eat?
Many of the royal family's most prominent members — hello, Prince William, Kate Middleton, Prince Harry, and Meghan Markle! — are self-proclaimed foodies. And, while most of them tend to stick to a healthy (read: clean) diet, that doesn't stop them from indulging from time to time. Does the royal family go out to eat? While some prefer to stay home, others enjoy a night on the town.
Up ahead, we take a closer look at some of the royal family's favorite places to wine and dine on a night off.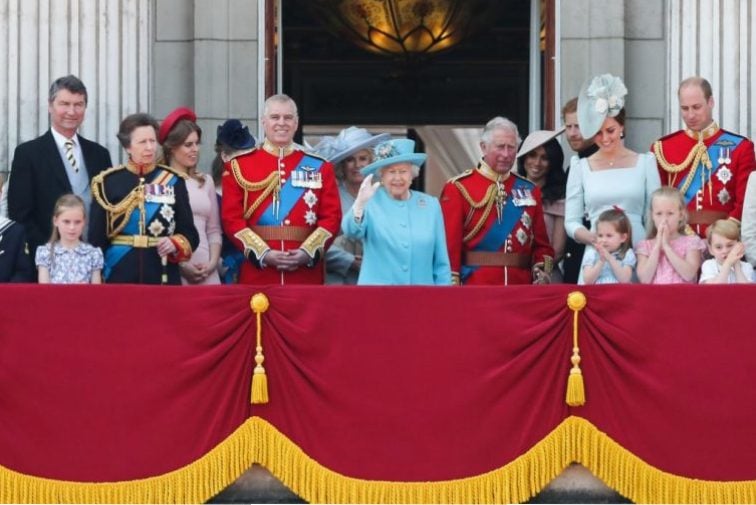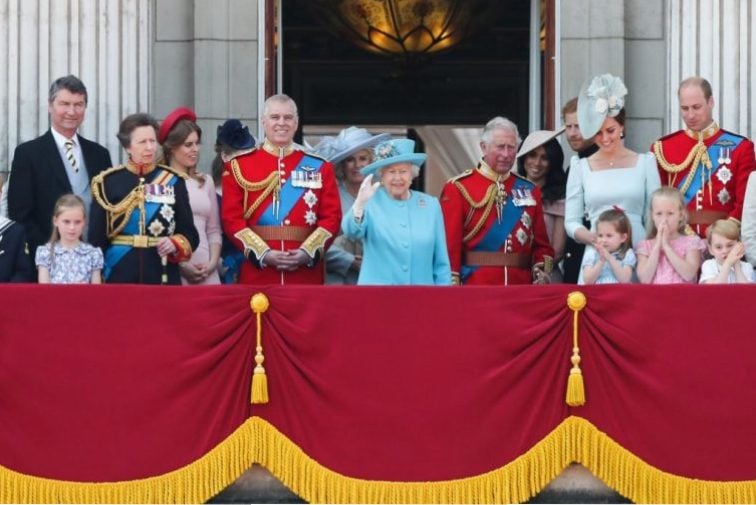 Queen Elizabeth
Queen Elizabeth II is one member of the royal family that prefers to eat in. Perhaps that's because she keeps to a rather strict diet and has a team of chefs that know her tastebuds better than any restaurant in the United Kingdom. That said, the queen occasionally eats out for celebratory reasons and, when she does, prefers to dine at luxury hotels such as The Goring and Claridge's. She has also been spotted at Bellamy's, Quaglino's, The Ivy, and the royal favorite, Fortnum's.
Prince Philip
Prince Philip likely accompanies the queen when she dines out, but he has a few favorite spots of his own, including The Arts Club. The literary, arts, and science club is one of his favorite places to chill out and have a nice meal. And, when he's there, he's usually in good company. Some of the club's co-founders and early members were Charles Dickens and Rudyard Kipling. Prince Philip has, without a doubt, made his mark on The Arts Club. His Royal Highness serves as its patron.
Prince Charles
Like his daughters-in-law, Prince Charles is a major foodie and loves to indulge. And, as it turns out, he probably loves to eat out more than any other royal. The Prince of Wales loves dining so much that he opened his own restaurant called Rothesay Rooms in Ballater, Scotland. His favorite spot to wine and dine include the Brilliant Restaurant, which serves up delicious curry.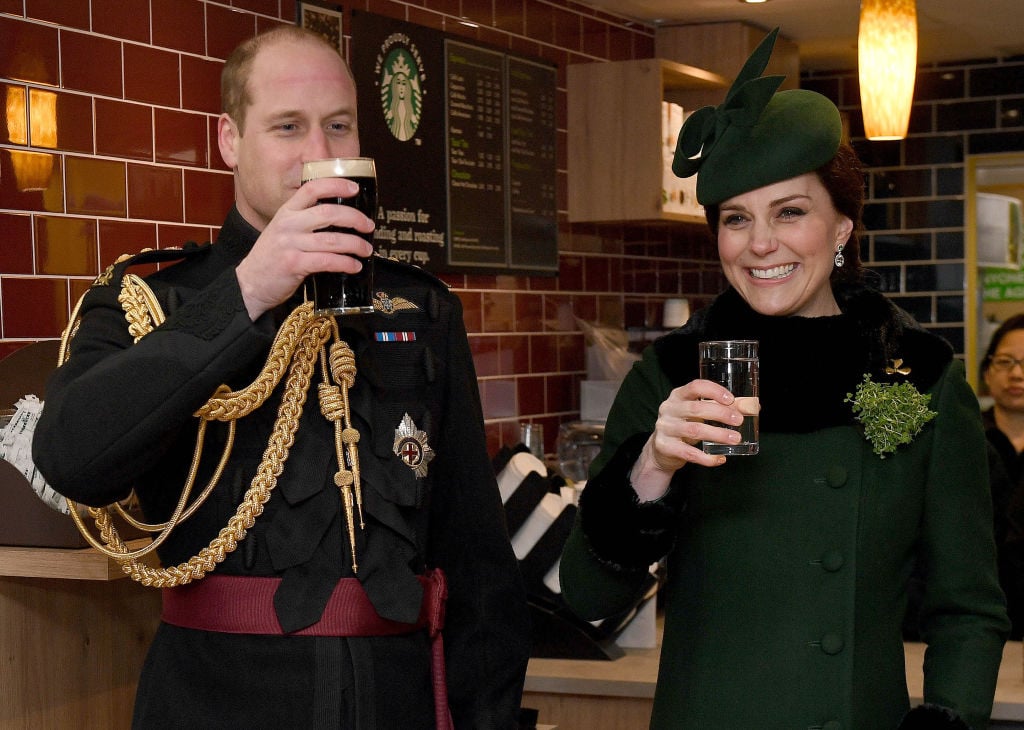 Prince William
Prince William also enjoys eating out (though he believes takeout is very important in life). He once treated his staff to a private meal at Bumpkin in South Kensington and has been spotted at several hotspots with his wife, brother, and cousins. The group has been seen at a members-only club called Annabel's, as well as Loulou's, aka 5 Hertford Street.
Kate Middleton
Kate Middleton tends to eat out more than her husband. The Duchess of Cambridge is reportedly a major fan of Bluebird, a popular British fare restaurant located in Chelsea. And, while they were dating, she and Prince William would enjoy a nice meal at Dans Le Noir. Like Queen Elizabeth, Kate Middleton also dines at the Goring Hotel. Rumor has it, there's a secret tunnel that connects the Goring Hotel to Buckingham Palace.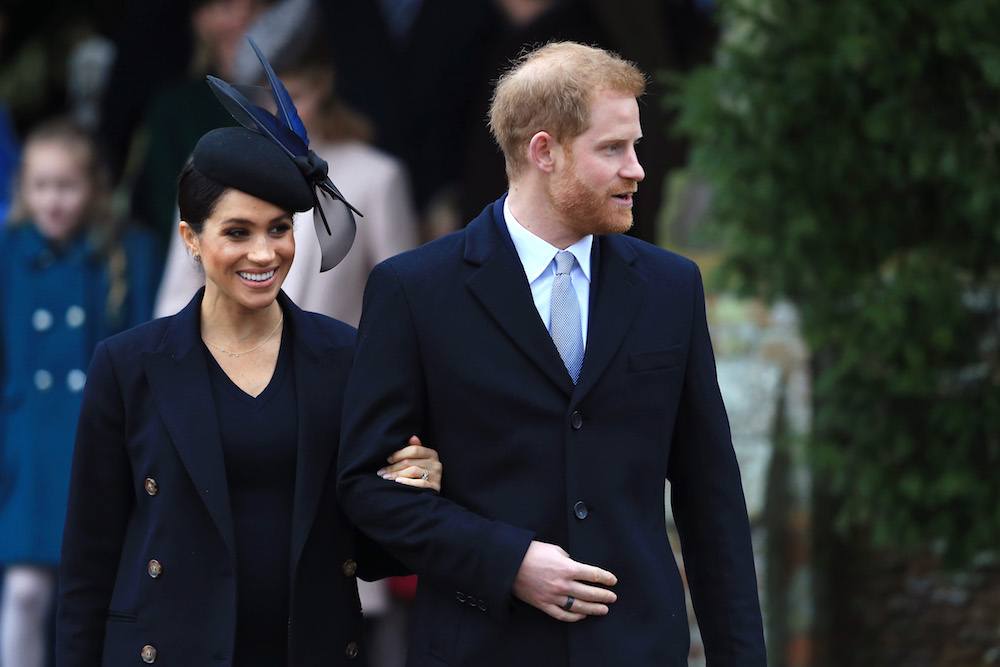 Prince Harry
As the family party animal, Prince Harry loves a night out on the town. Before he met his wife, Meghan Markle, the royal frequented The Rum Kitchen in Notting Hill. The Caribbean-inspired restaurant includes a variety of west Indian classics like jerk chicken wings, gumbo, and curry mutton. The Duke of Sussex is also a fan of Byron Burger on High Street in Kensington and frequents Bunga Bunga, a popular pizza joint and a favorite of the royal family's.
Meghan Markle
Meghan Markle might be new to the United Kingdom, but the Duchess of Sussex already has a few favorite spots. She's ben spotted at Chiltern Firehouse, as well as Bocca di Lupo, a popular Italian spot. Meghan Markle also frequents the members-only Soho House, where she and Prince Harry have shared many date nights.
Check out The Cheat Sheet on Facebook!