Royal Photographer Says Camilla Parker Bowles Is 'Awesome to Photograph'
From getting her photo taken at Trooping the Colour to posing for official portraits, Camilla, Duchess of Cornwall is no stranger to being in front of the camera. It's part of being a member of the British royal family and, according to a royal photographer, Camilla's not only "awesome to photograph" but she also has a unique "understanding" of what it means to be a photographer.
Camilla Parker Bowles officially joined the royal family in 2005 but she'd already been in the spotlight for decades
On April 9, 2005, Camilla married Charles and officially joined the royal family as the Duchess of Cornwall. The pair had a lowkey ceremony compared to other royal weddings.
On the pared-back guest? Their respective children — Camilla shares two children with her ex-husband Andrew Parker Bowles and Charles is father to Prince William, Duke of Cambridge and Prince Harry, Duke of Sussex — and family. Charles' mother, Queen Elizabeth II, skipped the nuptials because, as the head of the Church of England, she couldn't attend a civil ceremony. Although she did attend a service of dedication and host a wedding reception for the couple.
Aside from being a major event for the royal family the ceremony marked the start of Camilla's life as a royal. Like many other royals, after her wedding, the now-74-year-old started making public appearances on behalf of the queen and got photographed doing it. But it wasn't all new to her. Camilla met Charles in the '70s and had spent years being talked about (and photographed) in the press because of their affair.
More than 15 years after officially joining the royal family Camilla's still carrying out duties, attending official engagements, and getting her photo snapped by photographers.
Camilla Parker Bowles 'understands' what it means to be a royal photographer, according to Chris Jackson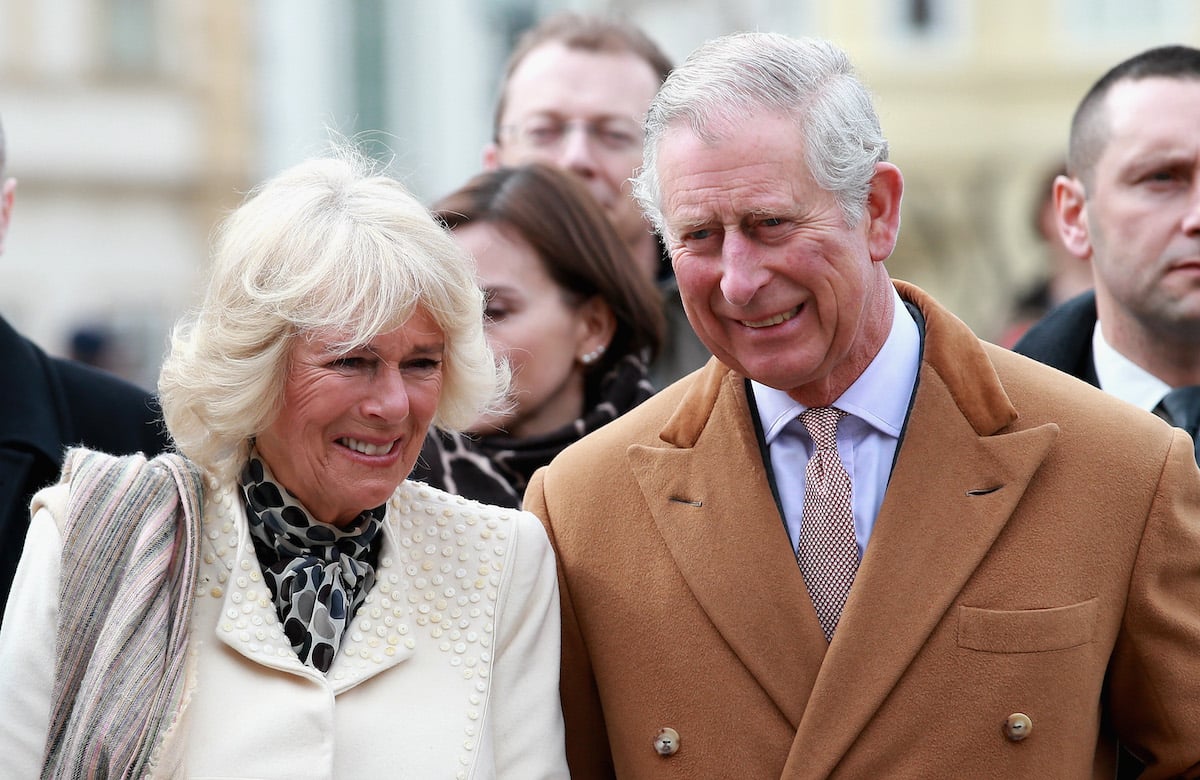 RELATED: 3 Rare Photographs of Princess Diana and Camilla Parker Bowles
Camilla's popular with royal photographers just like Prince Philip, Duke of Edinburgh was popular with royal staff. Chris Jackson, who has been photographing the royal family for nearly 20 years as part of his job at Getty Images, told People in September 2021, he and many others who document the royal's every move, consider Camilla "absolutely awesome to photograph."
Jackson, who is married to Natasha Archer, Catherine, Duchess of Cambridge's assistant and stylist, continued, saying that Camilla has an understanding of what royal photographers do.
"You can find yourself in some far-flung corner of the world and something amusing happens and you in the room with them and you get a smile. Taking a picture is the most honest thing you can do — it is a record of exactly what happened at that second. She understands that, and understands that you are doing a job."
Royal photographers are documenting Camilla Parker Bowles' trip to Scotland with Prince Charles
RELATED: Prince Harry and Prince William's Relationship With Camilla Parker Bowles in Photos
Camilla's very much in the royal spotlight. At the time of publication, she and Charles have been making public appearances in Scotland. And that means lots of photo ops. The two visited Ayr, Scotland, where they took a tour of the town and met with locals. Camilla also made a solo appearance at a hospital in Inverness, Scotland, after stopping by a book and arts festival. And, of course, her every move was documented by royal photographers.