'Royally Wrapped for Christmas' Star Jen Lilley Talks With Us About Her First Holiday Movie for GAC Family
Jen Lilley reveals what she has in common with her 'Royally Wrapped for Christmas' character. The movie premieres Nov. 27 on GAC Family.
Jen Lilley's new holiday movie, Royally Wrapped for Christmas, is "a bit of a Cinderella story," she told Showbiz Cheat Sheet in a recent interview. The actor chatted with us about her first flick for the new GAC Family network as well as her Christmas Is Not Canceled initiative, which is partnering with Toys for Tots to give presents to kids in need. 
An American woman falls for a prince in 'Royally Wrapped for Christmas'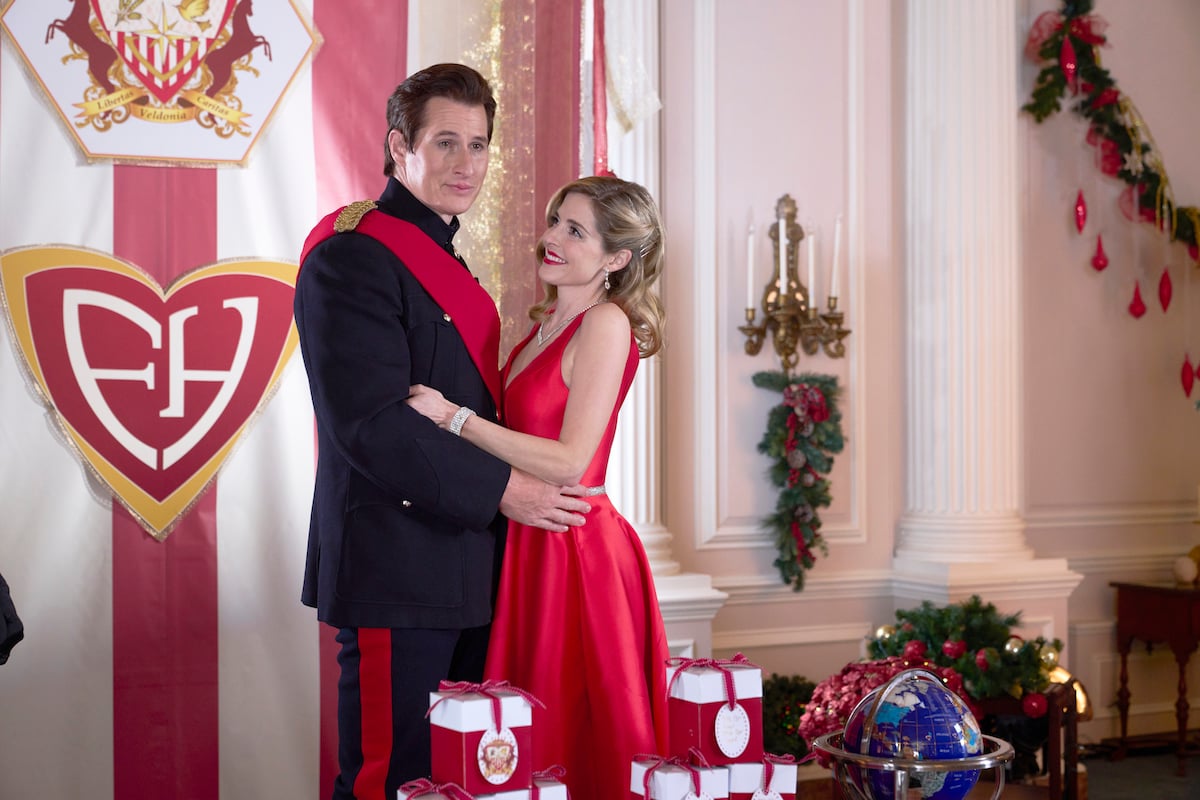 In Royally Wrapped for Christmas, Lilley plays a woman named Lindsay Peterson. She is the New York director of the Festive Heart Foundation, a charity founded by the royal family of Veronia. Its mission is to make sure that every child in the world receives a Christmas gift. 
"She gets called to meet with the royal family who founded the charity and possibly become the international director. Of course, she and the prince fall in love and it's not good because he's a prince and she's a commoner. So you have a bit of a Cinderella story going on," she said of the movie, which premieres Nov. 27.
Royally Wrapped for Christmas was written with her in mind, Lilley revealed. And like the character she plays, she's also involved in a Christmas-focused charity.  
"It was pretty amazing that her life kind of parallels mine in that I do have a goal to see every child get a Christmas gift," she said. 
Jen Lilley opens up about working with GAC Family 
Royally Wrapped for Christmas is Lilley's first movie for GAC Family. The network launched in September 2021 and is airing 12 original Christmas movies in 2021. She said the experience of making the movie, which co-stars Brendan Fehr as Prince Aiden, was "incredible." 
"I'm so excited to be working with this network … They've been really wonderful on and off camera," she said, sharing that the channel had offered generous support to Christmas Is Not Canceled.
"I'm so excited to be partnered with them personally as an actress too, because when I see the caliber in year one, when they're basically a startup, I can't wait to see what happens in 2022," she added. 
The 'Days of Our Lives' alum is spreading Christmas cheer to kids in need 
In addition to her work as an actor, Lilley has been focusing her energy on Christmas Is Not Canceled, which she co-founded last year with fashion designer Ale Boggiano. This year, the goal is to help donate 20,000 toys to kids through the U.S. Marine Corps' Toys for Tots program. 
People can purchase toy bundles on the Christmas Is Not Canceled website. Each purchase also gets you entries into drawings to win prizes such as Balsam Hill wreaths and FrndlyTV subscriptions. You can also sign up for Christmas University and take virtual classes that teach essential holiday skills such as setting the perfect Christmas table. 
"It's so fun," Lilley said of Christmas University. "We meet virtually every single week over a private Zoom … It's an outlet for all of us to kind of decompress and meet up with each other every week and have fun and kind of escape just the reality of 2021."  
Royally Wrapped for Christmas airs Saturday, Nov. 27 at 8 p.m. ET on GAC Family 
Check out Showbiz Cheat Sheet on Facebook!