Ruby Rose Is Leaving 'Batwoman,' Something an Arrowverse Lead Has Never Done Before
In a massive turn of events for the Arrowverse, Ruby Rose is exiting the lead role on The CW show, Batwoman. The series just had its first season finale on May 17, and left off on a really juicy cliffhanger. Rose was severely hurt on the set of the show in September, but that doesn't seem to be the reason behind her leaving. This is a move that has never been done before in the Arrowverse, as her role is integral to the show and played a major part in the overall shared universe between all the DC TV shows.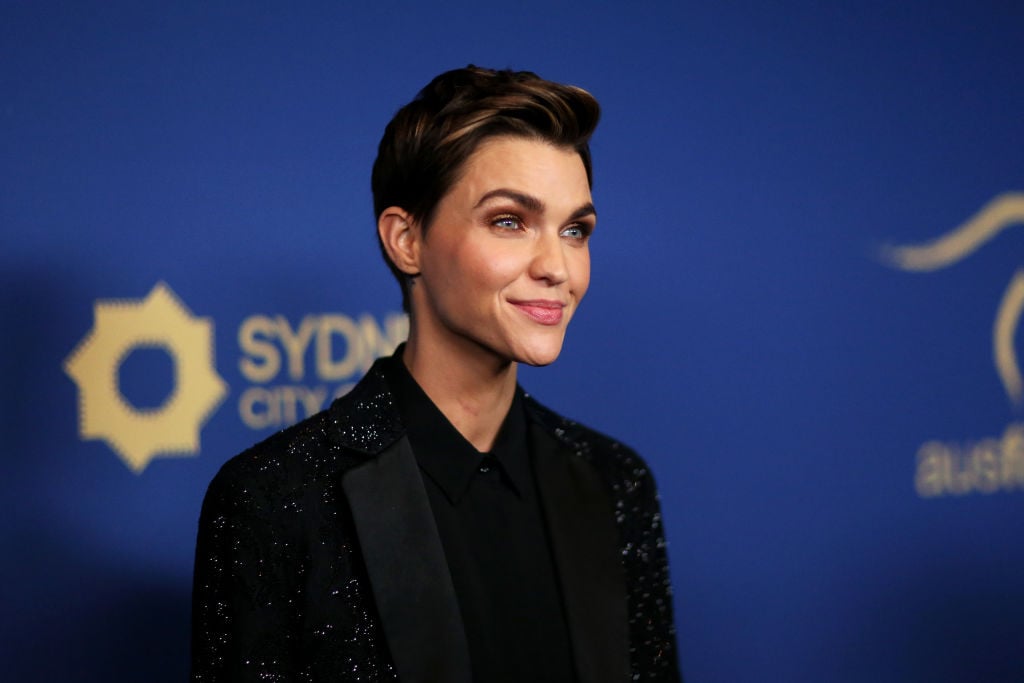 After only one season, Ruby Rose is leaving the role of Batwoman
Deadline reported on May 19 that Rose won't be returning in the role of Batwoman for Season 2 on the Arrowverse series. She released a statement to the site. 
"I have made the very difficult decision to not return to Batwoman next season," the statement read. "This was not a decision I made lightly as I have the utmost respect for the cast, crew and everyone involved with the show in both Vancouver and in Los Angeles."
Again, no reason was given. She went on to thank those that made the show what it is. 
"I am beyond appreciative to Greg Berlanti, Sarah Schechter and Caroline Dries for not only giving me this incredible opportunity, but for welcoming me into the DC universe they have so beautifully created," Rose said. "Thank you Peter Roth and Mark Pedowitz and the teams at Warner Bros. and The CW who put so much into the show and always believed in me. Thank you to everyone who made season one a success – I am truly grateful."
RELATED: 'Batwoman': Nicole Kang Dishes on Mary's Sidekick Superpowers
The role of Batwoman will be recast
This type of decision by a lead actor or actress on an Arrowverse show has never been done before. The Arrowverse consists of several shows that revolve around DC comic book characters. There's Arrow, The Flash, Supergirl, Black Lightning, and Legends of Tomorrow in addition to Batwoman. There were a couple of instances where minor characters were recast, but again nothing as big as the lead. 
Batwoman, herself, is such an iconic character. She was the first lesbian superhero with her own live-action series, ever. Again, it's very much a shocker that Rose didn't stick with the role. 
But fans of Batwoman shouldn't worry just yet about the series getting canceled. It was renewed for a Season 2 and Berlanti Productions. and WBTV gave a statement that recasting another LGBTQ actress is imperative. 
"Warner Bros. Television, The CW and Berlanti Productions thank Ruby for her contributions to the success of our first season and wish her all the best," the statement said. "The studio and network are firmly committed to Batwoman's second season and long-term future, and we — along with the show's talented creative team — look forward to sharing its new direction, including the casting of a new lead actress and member of the LGBTQ community, in the coming months."
RELATED: What Is the Difference Between Batgirl and Batwoman?
Season 1 left off on a massive cliffhanger, thanks to COVID-19
That statement doesn't sound like they're rebooting the series. This means all of the same storylines that Season 1 told will hold over into Season 2. There will just be a new actress in the lead role. 
The season's filming was cut short due to the coronavirus (COVID-19) pandemic, which also affected the outcome of its first season. Originally, there were supposed to be two more episodes, but the creators were able to scramble with what they had to create a pretty decent season finale. Caroline Dries, showrunner and writer, said that she saw the "writing on the wall" before production shut down, which gave such a good cliffhanger. 
"I just looked at what we had and I was like, 'You know what? This is going to work out,'" Dries told ComicBook.com. "We have an awesome last episode, we have a huge cliffhanger, and we have all of these emotional stories that we were able to wrap up… So I feel really, really blessed about how it all happened. And I'm really happy with episode 20 as our finale."
With such a good jumping-off point for Season 2, there will be a learning curve for whoever steps into the cape and cowl. But, it could also be the start of something really good, too.
RELATED: 'Batwoman': 3 Questions the Finale Answered (And 1 It Didn't)