Rue McClanahan Recalled This 'Golden Girls' Costar's Extraordinary Friendship To Her During a Desperate Time
The theme song to The Golden Girls – "Thank You For Being a Friend" – never meant more to Rue McClanahan, one of the beloved stars of the 1980s and `90s show, than during an extreme personal crisis she underwent.
She found out at that hour in her life who one of her true friends was. It turned out, it was one of her future The Golden Girls costars.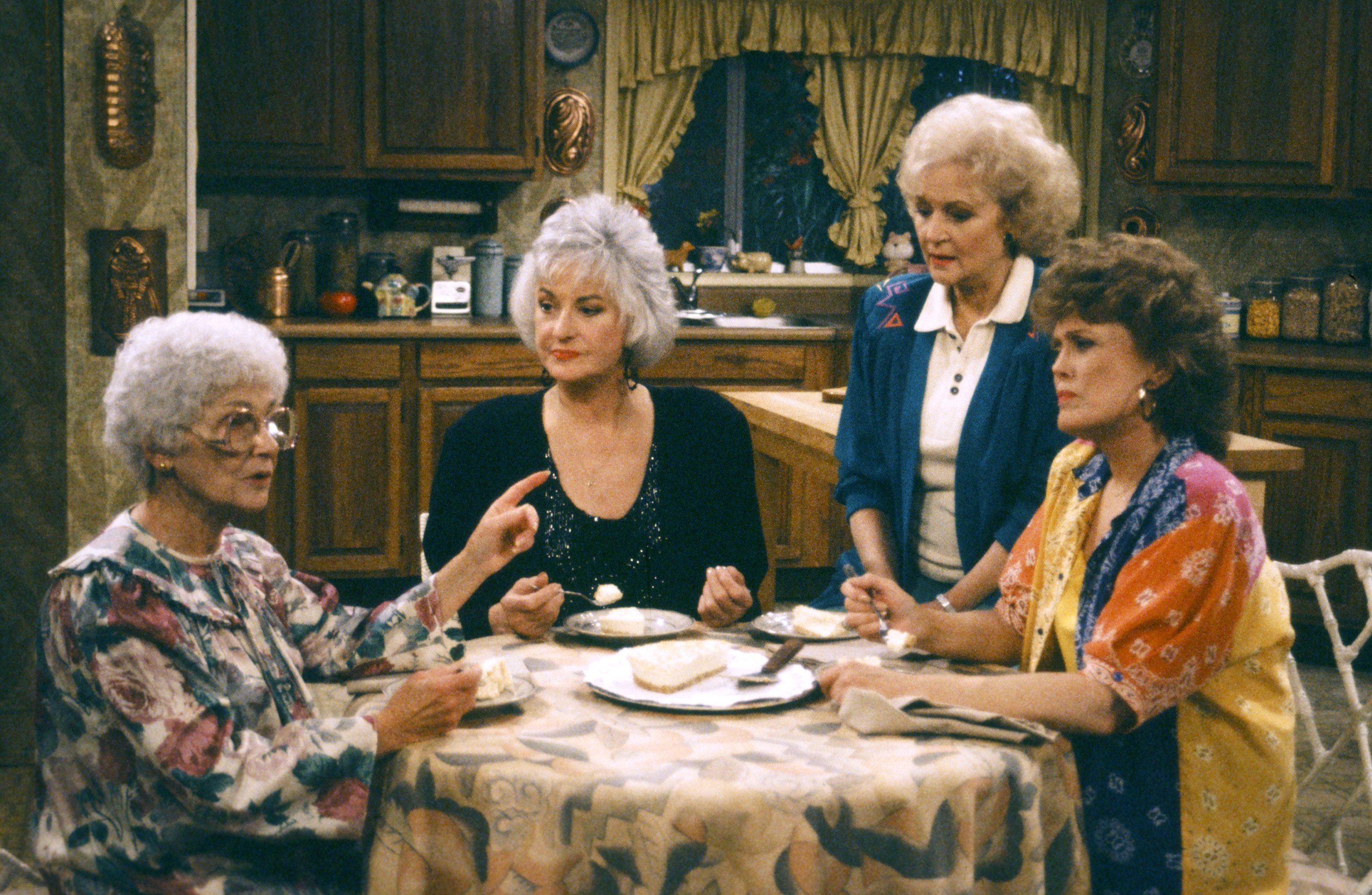 Bea Arthur was there for Rue McClanahan when she needed her most
As McClanahan explained in her 2008 memoir, My First Five Husbands..And the Ones Who Got Away, she and her mother were extraordinarily close. In the 1970s, her mother had one heart attack and then another. Unfortunately, she didn't survive the toll on her heart. At the time, McClanahan was in the regular cast of CBS' Maude, starring Bea Arthur.
"I couldn't control my grief. I had lost my dearest friend, my most powerful ally, the woman who'd stood by me selflessly, the only person I could always depend on, who could make me laugh in a special way," she wrote.
McClanahan's mother died on Nov. 16, days before the observance of Thanksgiving. By the day of the holiday, the actor found herself on her own and in the despair of grief.
"Thanksgiving day, I flew back to L.A. As the desolate darkness swept over me, I picked up the phone and called the only pal I could think of.
"'Bea,' I said unsteadily. 'I'm back from Mother's funeral, I'm alone, and…'
"'You're coming out to my house,' she said. 'Right now. We're just finishing dinner, and there are plenty of leftovers.'"
Upon her arrival, McClanahan was welcomed by Arthur's friends, husband, mother, and sons.
"Bea made me a plate of food, then tucked me into bed in a guest room," she said. "Her tender, gentle care finally brought me peace, and I slept soundly."
'The Golden Girls' theme song took on special meaning for McClanahan
McClanahan in her book mused on how much The Golden Girls theme song meant to her in retrospect.
"The theme song played at the start of every episode of The Golden Girls was a little ditty called "Thank You For Being A Friend." A bouncy little bit of bubblegum music. Hardly a tearjerker.
"But those words probably don't get said enough. A friend in a moment of deepest need – that's truly something to be grateful for. I shall never forget Bea Arthur's loving kindness that night," she wrote.
Arthur died before her dear friend
Bea Arthur and Rue McClanahan worked on two television series together: Maude and The Golden Girls.
Arthur died in 2009 of lung cancer. McClanahan passed away a year later from a brain hemorrhage.
At the time of Arthur's death, McClanahan spoke with EW about her friend's legacy and what people would be surprised to learn about Arthur.
"As a friend she was giving and loving to me," she said. "She was a very close, quiet, rather timid person, very gentle. I saw someone say something once that they didn't mean to be a cutting remark, but it hit her wrong, and she immediately burst into tears. That was not seen very often, but those emotions were right under the surface."