Rumor: Will BTS Disband in 2022? (A Look Into Their 'Brief' Hiatus)
BTS is one of the world's biggest boy bands, recently hosting the Permission to Dance on Stage concerts in Los Angeles. With the recent "period of rest" announcement, some ARMYs wonder what's next for the "Butter" singers. Here's what we know about this K-pop group and their 2021 hiatus.
Is BTS breaking up?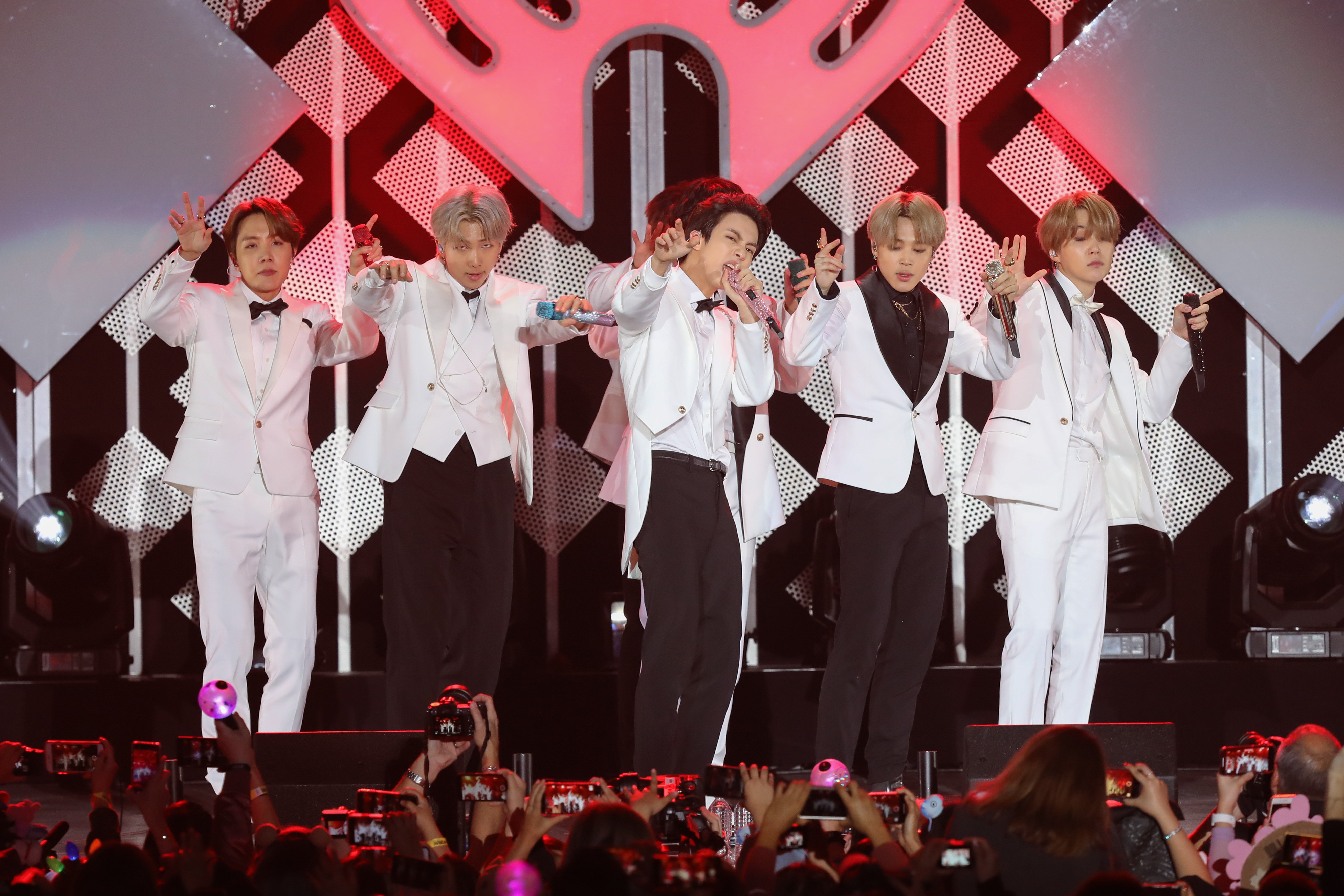 BTS broke YouTube records with "Butter," even earning a Grammy nomination for the 2021 release. They enjoyed a residency at Los Angeles' SoFi Stadium. They even made individual Instagram accounts. After so many milestones in 2020 and 2021, BTS announced a brief hiatus during December 2021.
"BTS stayed active in order to engage with fans in 2020 and 2021 amidst the COVID-19 situation, and achieved dazzling results to cement themselves as top global artists," HYBE Corporation said in a statement.
"This period of rest will provide the members of BTS who have tirelessly committed themselves to their activities, a chance to get re-inspired and recharge with creative energy," the statement continued. "It will also be the first time for them since their debut to spend the holiday season with their families."
Although this boy band is currently taking a break from the stage, they are not breaking up anytime soon. Some expect this break to usher in a new era for BTS, as Jungkook explained during the Permission to Dance on Stage concert that this is "just the beginning."
This would only be the second time the K-pop group took an extended vacation, as BTS previously enjoyed a period of "rest and relaxation" during 2019. However, thanks to their new solo Instagram accounts, fans have a pretty good idea regarding what Jin, Suga, J-Hope, RM, Jimin, V, and Jungkook are up to.
Where is BTS right now?
BTS may be on a brief hiatus, but they still make time to update ARMYs on their adventures. The artists recently created individual Instagram accounts, earning millions of followers in the process.
There, the performers offered a glimpse into their everyday lives. Jungkook posted a story of himself hanging out with his dog, Bam. RM visited the Chinati Foundation's art museum in Texas. J-Hope relaxed in Hawaii, while Jin posted pictures of his latest meals. Presumably, each of these musicians will make their way back to South Korea in time for Christmas.
BTS will perform in Seoul during March 2022
Most of BTS' future projects are still a mystery. However, the "Butter" singers confirmed that they would return to the stage for upcoming performances in Seoul, South Korea during March 2022.
As a result, some international fans speculate a world tour announcement, or even an album announcement, may be imminent. BTS is also nominated for a Grammy Award for the 2022 ceremony. (That's in the Best Pop Duo/Group Performance category.)
RELATED: BTS to End Their Period of Rest and Relaxation on Sept. 16 — Here's What Fans Are Saying