Rumor: Is This How Marvel Studios Will Re-Introduce Blade?
Stay sharp, folks. Blade — aka the Daywalker — might be back sooner than you think.
The interconnected universe of Marvel Comics means that any character could conceivably show up at any time. Recreating that on the big screen has been the goal of the Marvel Cinematic Universe. But after selling off movie rights to its most popular characters in the 1990s, it's been a long journey for Marvel to bring everyone back home.
Of course, the MCU is getting awfully close now. Marvel Studios struck a deal with Sony over shared custody of Spider-Man. And Disney's acquisition of Fox means the X-Men, Deadpool, and the Fantastic Four are on their way. Now a new rumor indicates how Marvel could be planting the seeds for another fan-favorite hero to join the MCU.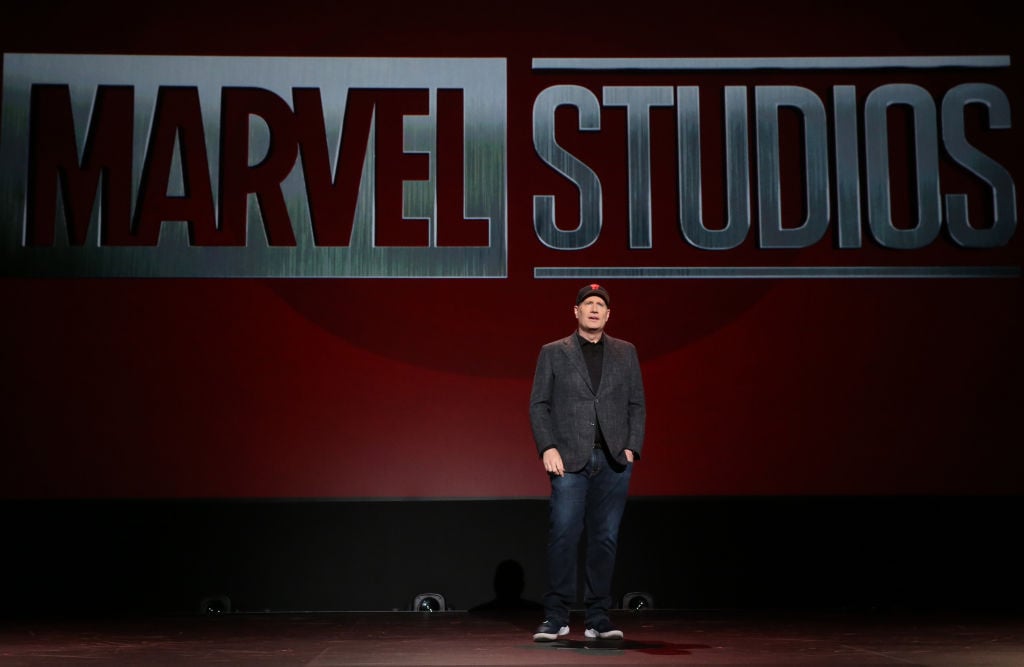 Marvel is getting ready to relaunch 'Blade'
At San Diego Comic-Con in 2019, Marvel Studios head Kevin Feige took the stage to announce Phase 4. As he revealed, this next chapter of the MCU would be comprised of a combination of films and Disney+ shows. But before Feige left the stage, he had one final surprise in store for fans.
Two-time Oscar winner Mahershala Ali joined Feige onstage as the MCU's Blade. Wesley Snipes, of course, previously played the day-walking vampire hunter in a trilogy of movies from 1998 to 2004. Although Snipes had hoped he could reprise the role, he graciously accepted Ali's casting when it was announced.
Marvel still hasn't said when Ali will officially debut as the character, though we know he will headline his own film. By the sounds of things, Blade will be among the first entries in Phase 5 of the MCU. However, that doesn't necessarily mean fans need to wait until Blade hits theaters for Ali's MCU debut.
Blade could show up on Disney+ before he hits theaters
In fact, Marvel Studios already has the perfect destination for audiences' first taste of the new Blade. During the same presentation where he announced Ali's casting, Feige confirmed Marvel was developing a Moon Knight series for Disney+. That character, like Blade, dips into the supernatural and horror side of Marvel Comics lore.
According to a new report from ComicBook.com, Moon Knight could be the perfect way to tee up the theatrical release of Blade. Previous reports claimed Werewolf by Night — an anti-hero whose comics feature Moon Knight's first appearance — will appear on the show. Now it sounds like Marvel's version of Dracula could be featured as well.
Although the rumor mill doesn't offer any details, bringing Dracula to Moon Knight makes a ton of sense. If the series is going to delve into werewolves, the addition of vampires feels like a natural next step. Likewise, Moon Knight originally slated to appear on the short-lived Blade: The Series TV show prior to its cancellation.
In many respects, Dracula is the ideal bridge to easing Marvel fans into a new version of Blade. After all, he faces off against Dracula in both the comics and the 2004 film Blade: Trinity. In that film, Dominic Purcell plays Dracula opposite Snipes' Daywalker. In fact, Blade even made his first-ever appearance in the pages of The Tomb of Dracula back in 1973.
When will we finally see 'Blade' back on the big screen?
Moon Knight doesn't have an official release date just yet. But fans speculate it will arrive on Disney+ in late 2021. If this is the case, that would perfectly lead into the expected 2022 release of Blade. Perhaps Moon Knight could feature guest appearances by both Blade and Dracula, setting the two vampires on a collision course for the Blade film.
Since Snipes' run as the character was so beloved, Marvel will likely want to be careful how they reintroduce the character. And because the 1998 film features Blade arch-nemesis Deacon Frost, we imagine the MCU wants to go a different route for the Blade reboot. Dracula is an obvious pick for a film then. Even moviegoers unfamiliar with Blade know Bram Stoker's creation.