Jada Pinkett Smith and Marc Anthony Dating Rumors Resurface
Do you remember those affair rumors about Jada Pinkett Smith and Marc Anthony?
Both of them put the rumors to bed years ago, but fans started dredging them up after the Girls Trip actor admitted to dating August Alsina during her marriage to Will Smith. Let's recap the drama and Pinkett Smith's latest comments on her dating history.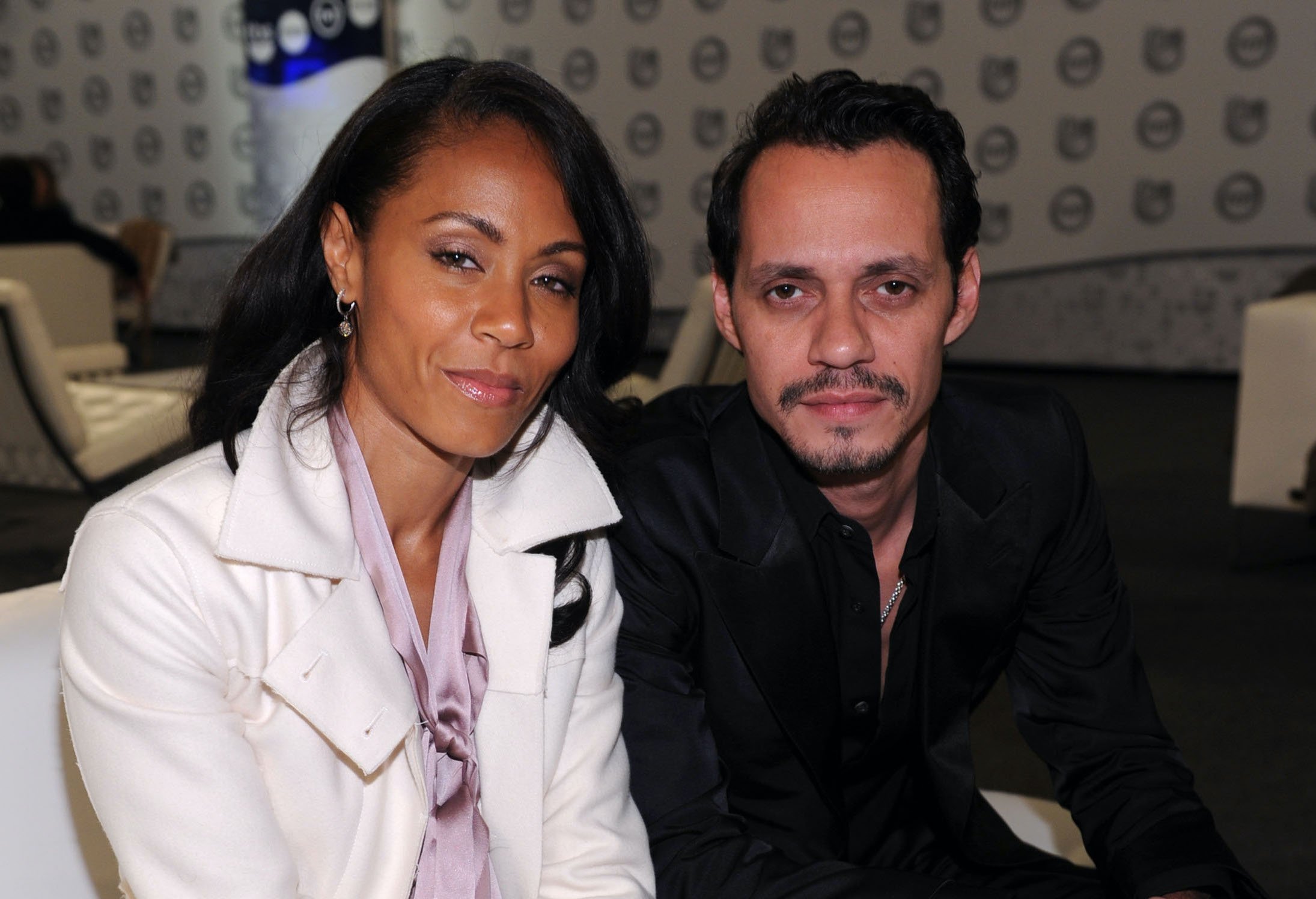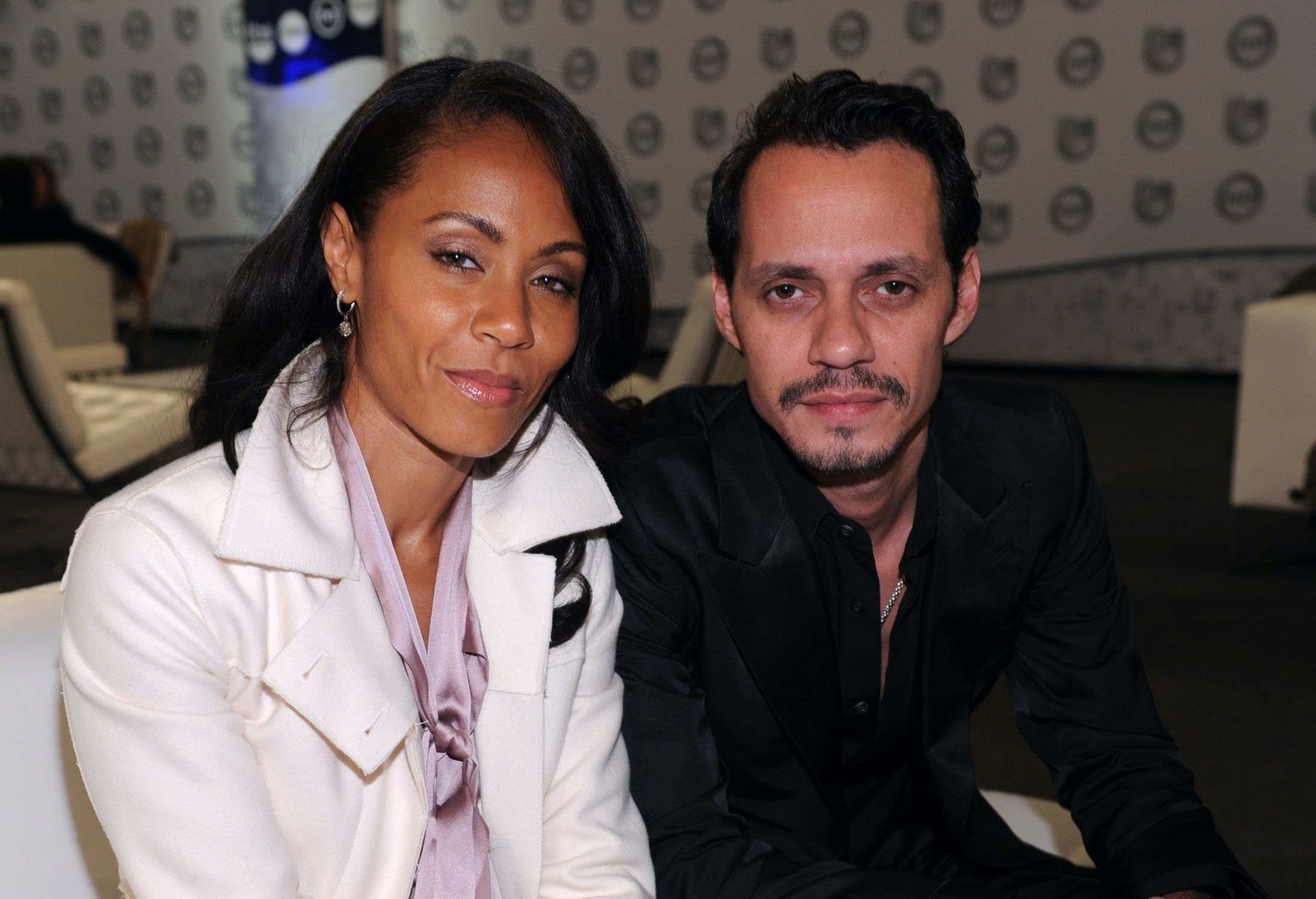 Inside the rumors about Jada Pinkett Smith and Marc Anthony
The rumors began in August 2011 when In Touch Weekly reported that Will had allegedly caught his wife cheating on him, per TMZ.
The outlet claimed the Bad Boys actor had become "increasingly suspicious" of Pinkett Smith's relationship with Anthony, who played her love interest on the medical drama Hawthorne (2009-2011), and later caught them together after flying home early from shooting a movie. He then "left crying," according to In Touch Weekly.
The rumor was bolstered by the fact that Anthony had separated from Jennifer Lopez a month earlier after seven years of marriage. Later, an insider told Us Weekly that Anthony had allegedly started to lean on Pinkett Smith for support amid marital issues with the singer.
"The more distant Marc and Jennifer became, the closer he got to Jada," the source claimed, noting the two allegedly had an "inappropriately close" relationship where they hung out and communicated often. The insider also claimed that Lopez "didn't like" the friendship they shared.
But all parties denied the rumors
Amid the rumors, the Smiths spoke out and refuted the speculation. In a statement shared with The Mirror, a representative for the Set It Off actor called it "completely" untrue while Will dismissed it through a member of his team.
"Although we are reluctant to respond to these types of press reports, the rumors circulating about our relationship are completely false. We are still together, and our marriage is intact," he said.
Meanwhile, Anthony slammed the rumors in an interview with Nightline, saying (via E! News): "When something like that happens, it's laughable. We were laughing, like 'Wow.' We've been friends for years. Jada, Jennifer, me, him, for years…"
Asked to clearly state the reason behind their separation, Anthony said he and Lopez simply realized their marriage no longer worked. Their divorce was finalized in 2014.
As the rumors subsided, Hawthorne was canceled in September 2011. But E! News posited the cancelation probably had more to do with dwindling ratings and less about the affair rumors.
Jada Pinkett Smith confirms having a relationship during her marriage
In a Red Table Talk interview published on July 10, Pinkett Smith admitted she'd dated August Alsina "about four years ago" when she and Will had secretly separated. The confession came 10 days after the singer exposed their fling in an interview with Angela Yee of The Breakfast Club.
As it made rounds on the Internet, fans were reminded of the rumors surrounding Pinkett Smith and Anthony.
One fan tweeted, "Didn't jada [cheat] with Marc Anthony when they was on hawthorn together or I'm making it up? Because this lady whew chile."
Another person stated, "Someone needs to ask Jada was she 'separated' when she started messing around with Marc Anthony, tanked her show (Hawthorne) and his marriage Because August isn't the first or the only one."
But others were more focused on other things, like Will's comments during the interview about getting revenge on his wife. His remarks reignited dating rumors surrounding him and his Suicide Squad co-star Margot Robbie, to whom he was linked years ago. However, neither of them have addressed either situation at the time of this writing.
Read more: Jada Pinkett Smith Thinks About This Man 'Every Single Day' and It's Not Her Husband