'Rumors': Lizzo Says She's 'so Grateful' to Cardi B for Her 'Highest Debut'
Lizzo fans rejoice! The songstress returned with a new single in 2021. This is her first release in 2 years. And it appears that her absence indeed made hearts grow fonder. Her latest song, "Rumors," is the highest debut of her career. It premiered at No. 4 on the Billboard Top 100 and No. 1 on the Hot R&B/Hip-Hop Songs chart. After missing her chance at a cameo in the video for Cardi B's "WAP," Lizzo finally shares the stage with the rapper for a song about disregarding lies and preserving your peace.
Lizzo addresses the rumors
The songwriter makes no secret of the fact that her songs are very much inspired by real-life events. In speaking about her single "Truth Hurts," she told Vogue that the song is "damn near a profile on a human being minus his name." This single is no different.
In her collaboration with Cardi B, the singer laments the amount of attention her personal decisions are getting relative to things that actually affect other people, saying "realer things are goin' on, baby, take a look around." Her public juice cleanse and fashion choices are just two of the issues that made it into the song.
The video is heavily influenced by the imagery of ancient Greece. In fact, it reminded some quite of Disney's animated movie Hercules. Perhaps not coincidentally, in May of 2020, Lizzo's fans called for her to be cast as one of the Muses in a live-action remake of Hercules. That was the second brush the singer had with fan-casting for the studio, as she had earlier been suggested on social media for the part of Ursula.
Closer to the top of the charts
While speaking with Niall Horan on Jimmy Kimmel Live, Lizzo said that she's "grateful to Cardi B" for working with her on the song and the video. Noting that the rapper is heavily pregnant, Lizzo said that if the roles were reversed, she would have "want to sit…at home and prop my feet and eat some Hot Cheetos and Takis."
"Rumors" marks Lizzo's highest debut on the Billboard Hot 100. But it's not her first brush with fame. The singer released her first album in 2013 but didn't gain mainstream traction until 2019. She has since had several chart-topping hits. Lizzo took home Grammys for Best Pop Solo Performance, Best Traditional R&B Performance, and Best Urban Contemporary Album in 2020.
Lizzo has now had four singles appear on the Billboard charts. "Truth Hurts" was far and away her most popular, the only song to make it to No. 1. "Good As Hell" was also successful, peaking at No. 3 and even sparking a remix collaboration with Ariana Grande. "Juice" resonated less with her audience, making it to No. 82 on the Hot 100 chart.
From the Greeks to the Amazons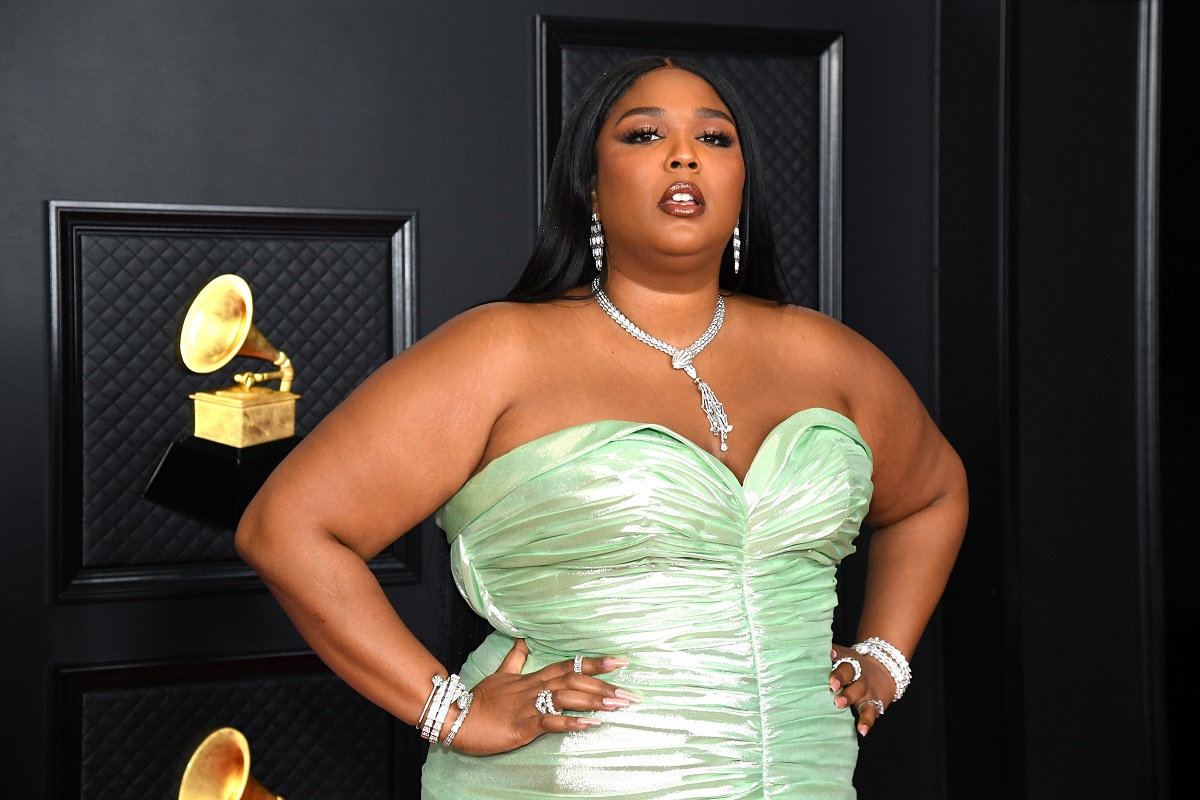 In addition to her new music, Lizzo appears to be branching into other mediums. In March, Entertainment Weekly shared that part of Lizzo's musical journey will be documented in an unscripted Amazon Prime series. This may be the first series of many after the singer signed a deal with the streaming giant in August.
The singer has previously appeared in the movie Hustlers, but this is her first foray into work on the small screen. Consistent with her messaging to normalize all body types, she called for "dynamic, full-figured" dancers to join her on tour, giving more opportunity to a subset of dancers who have been underrepresented and under-appreciated.